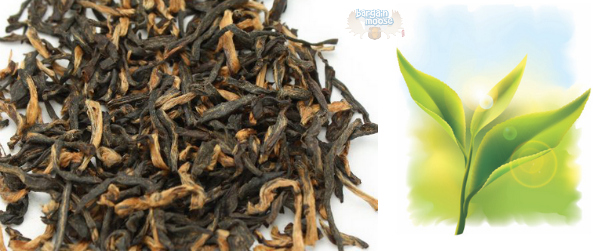 Golden Tips Tea sells various type and various flavours of loose-leaf 100% Pure Unblended Indian Teas. Currently, they are offering a tea sampler kit for just $15 USD. The Tea sampler will come with free shipping when you use coupon code FREE15.
These exotic teas ship in directly from India so you are guaranteed the most authentic and the freshest tea possible. There are actually several different samplers to choose from: 10 in total. I will go over a few of the samplers that perk my interest.
As a loose-leaf tea consumer, I am personally interested in this deal. I would like to try the First Flush Teas Introduction Sampler as the description sounds like teas that I would like. The flavour profile includes fruity, flowery, aromatic, mellow, and flavourful teas. That sounds like something I could like. Surprisingly, the package includes four black tees and an Oolong.
If you are new to loose-leaf tea, then I would suggest the Tea Introduction Sampler. It is a great way to establish what kind of teas you like. This sampler includes:
Okayti Darjeeling Black Tea First Flush (Organic)
Glenburn Darjeeling Black Tea First Flush
Avaata Supreme Nilgiri Green Tea First Flush (Organic)
Giddapahar Darjeeling Oolong Tea Autumn Flush
Halmari Gold Assam Black Tea Second Flush (Clonal )
The sampler includes an Oolong, green, and three black teas of different forms. I do think some of the samplers are quite heavy on black teas, but there are samplers devoted to other forms as well. Try the Green Tea Introduction Sampler for five healthy teas to add to your repertoire.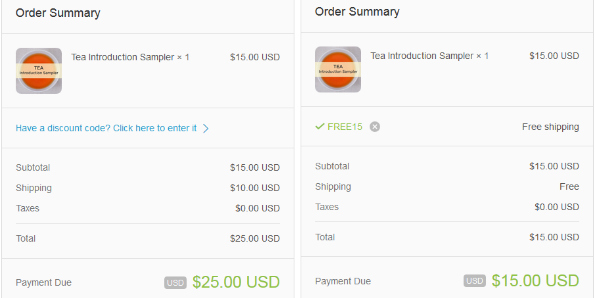 Now the coupon code will give you free shipping not only on this tea sampler but also on any order of $15 or more for first time customers. Thus, you can add other teas to your cart and they will ship for free as well. I like this offer because Golden Tips' free shipping minimum is $49 or else you pay a flat rate of $10 as you can see above.
Each of these tea sampler kits has a retail value over the $15 USD they are being sold for. As these cost under $20, there is no risk of duty / customs charges as your package crosses the border. All orders are shipped in from overseas so you would need to be careful about duty if you place an order over $20.
(Expiry: unknown)