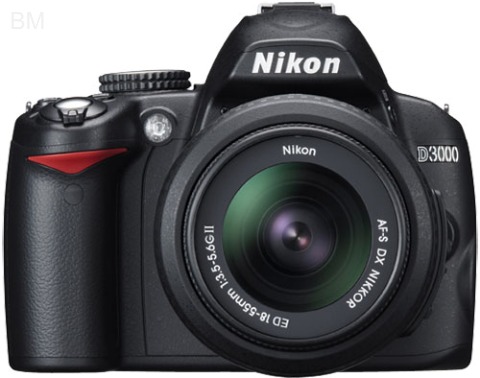 Get a Nikon 10.2MP DSLR Camera With AF-S DX NIKKOR 18-55mm Lens (non-VR) Kit (D3000) for only $399.99 from Future shop today and tomorrow! You are saving $50 off the regular price, and can get a bunch of extras with it.
With this camera you will get a Duracell 16GB SDHC Class 10 Memory Card automatically added to your cart for free! It is worth $59.99 on sale ($69.99 regular).
You also have the option of adding this Canon PIXMA Inkjet Photo All-In-One Printer (MP280) to your cart. The regular price is $69.99 but you will only pay $19.99 if you buy it with the Nikon DSLR.
That is totally sweet! The class 10 memory card is awesome.. because those are so expensive. Nikon is also a fabulous brand. I have a Sony DSLR and totally LOVE it. <3 It takes gorgeous photos. If you love photography you can't go wrong with a DSLR. :-)