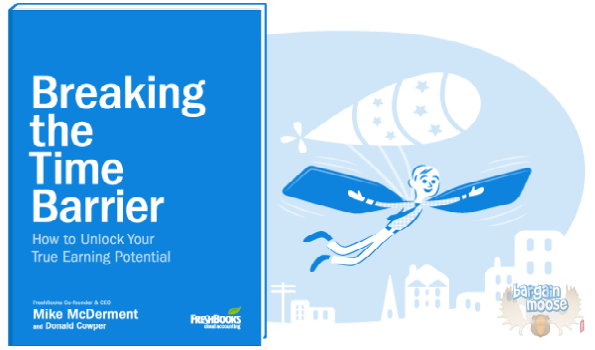 Want to be rich and work less? I can't promise this free eBook from FreshBooks.com Co-Founder and CEO Mike McDerment will help, but it certainly won't hurt!
This is a free eBook PDF that you can read on your computer, mobile device and many eBook readers.
You're probably wondering who this Mike McDerment guy is, right? And what is FreshBooks? Well, FreshBooks is a great, probably the best, service for doing invoicing. Mike McDerment is one of the guys who invented FreshBooks. So basically he is a successful Canadian businessman and he wants you to be successful too. That's why he wrote this short book explaining how he started getting the money he was worth. He explains the book like this:
Before co-founding FreshBooks, I ran a small design agency. I felt like I was on a treadmill billing by the hour and not earning as much as I was worth, so I rethought everything. The result was powerful: In 2004 I worked 19 days and made over $200,000.
Now I'm not saying you're going to be able to make over $200,000 by working 19 days, but reading this book won't hurt. The book has been garnering praise from a lot of well known authors.
(Expires: Never)