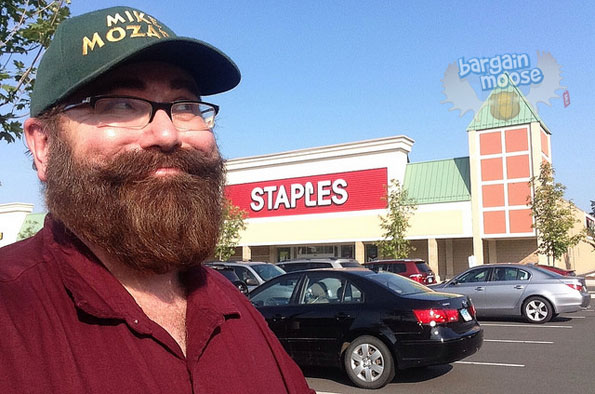 Got a couple of minutes? Then here's a way from FS Local for you to get a $25 discount coupon to save when you spend over $100 at Staples. There are a couple of hoops to jump through but it's definitely worth the discount.
The headline of this offer is: "taking 3 minutes today will help your business tomorrow" and this is because it's technically only available to business owners. However, if you don't have a business, then you could just try to make one up and see if you get the code anyways. UPDATE - Fslocal emailed us to say that applications would be under review and only legitimate businesses will receive the coupon.
Here's a quick summary of the steps that you need to go through to get this offer:
Sign up for FS Local here
Confirm your e-mail address
Login to your dashboard @ FSLocal.com
Activate the social network of your choice
That's it! Once it's activated, you will receive an e-mail with your Staples coupon.
Sadly, as it often is the case, Quebec residents are excluded from this lovely offer. For those of you located in the rest of Canada, keep in mind that once you get your Staples coupon code,  that you're sure to get your order shipped for free as well once you redeem it. This is because Staples ships all orders over $45 for free and you need a $100 spend in order to get the discount.
So what exactly is FS Local? It's a service that bundles all of your social networks into one. It's also a directory of the best local business in your city.  As I already mentioned, this offers is only targeted at businesses but any possibility at a discount is a good one, especially since this one is for up to 25% off your entire order. :)
The best way to save online is by checking the Deals Centre, which is updated daily with deals. If I wasn't located in Quebec, I would definitely use this code to save on a new office chair since mine is completely ruined from my kitty clawing it all over by constantly jumping on the back.
(Image Credit: Mike Mozart)
(Expiry: 30th April 2015)