Free Running Room Clinics With Brita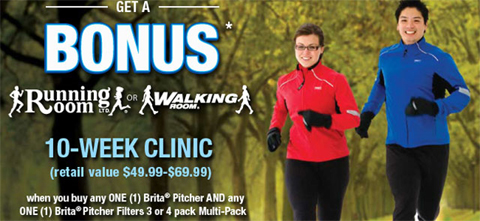 If you are planning on buying a new Brita water filter, there's a handy deal which you might want to take advantage of. If you purchase any Brita Pitcher and a 3 or 4 pack of filters, you will get a free 10 week running or walking clinic.
So you have to purchase the items first, then fill out the mail-in rebate form, along with the UPCs and receipts for the items.
Thanks to Stacey for emailing me this deal!
(Ends 31st March 2010)