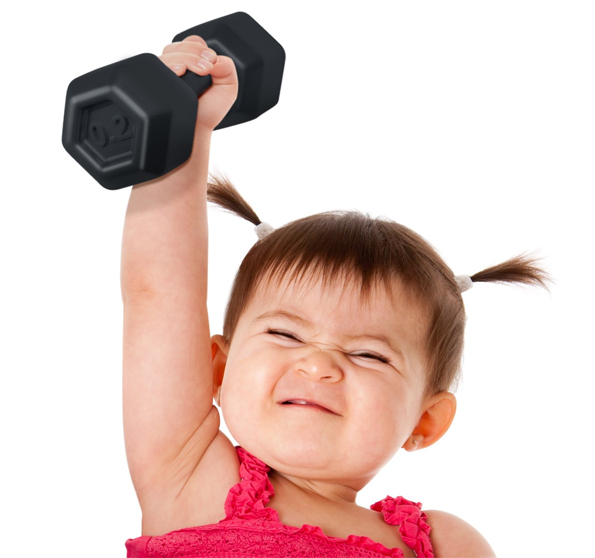 Babies are sooo weak these days. Do they even work lift, bro?? Maybe they need to do more lifting to work off that baby fat. That's where this Fred and Friends Buff Baby Rattle comes in. The baby in question can work out their little muscles with this fun toy… :D And it's only $11 from Amazon.ca just now!
When you click the above link, it's possible you won't see the $11 price. If so, please click the link that says, "3 new from CDN $11.00" and you will see the choices of sellers in there – please choose Amazon.ca as the seller. They state that this item will ship within 3 to 5 weeks… which is a little slow, but perfectly fine if you want to order this as a Christmas gift for someone with a little kid. I think it would make a fab novelty gift!!
For those of you with Amazon Prime, then needless to say, you will get this Fred and Friends Buff Baby Rattle shipped to your home for free, with no extra fees. If you don't have Prime, then you probably want to make your order up to $25 or more for free super saver shipping.
As for price comparing, this is quite a unique item and I cannot find it for sale anywhere else in Canada. Well, there was a set of 2 here for $2062, but I think that's asking a bit much… :D
Now, if you're doing a bit of googling yourself, you might find some articles about a product recall. But just note that it was the 2013 model that was recalled and this is a newly designed model for 2015 with no safety issues. Thank goodness!
(Expires: unknown)