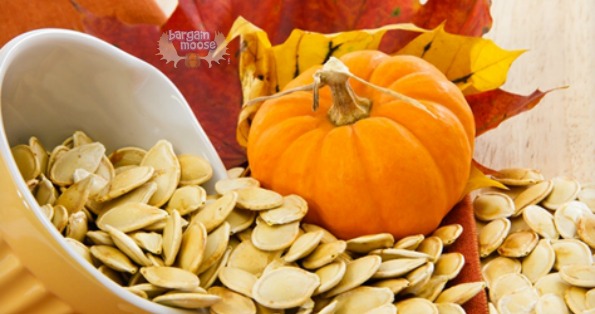 Ethical Deal now has deals on ethical, greener choice groceries.
Although many grocery stores are now stocking organic and more environmentally-friendly options for groceries, I still have a hard time finding many items. Even the local health food store sometimes doesn't have what I am looking for. One example of this would be all-natural sunscreen. I couldn't find it anywhere in the huge city that I live in so I ended up ordering it online, which in retrospect, was the easiest option in the first place. What's great about this Ethical Deal is that not only can you get your items online, you'll get them for a great deal.
Check out this organic pumpkin seed oil, which is said to prevent urinary and prostate problems, ease arthritic symptoms and maintain cholesterol levels. Normally $25 a bottle, you'll pay only $22 for two bottles.
Argan oil is very "it" right now and for good reason. It is amazing for both hair and skin. For $30 you'll get two bottles of fair trade Argan oil, comparing at $26 a bottle.
Sugar that's good for you? No way! Coconut sugar has been known to strengthen bones and teeth, increase kidney function and maintain blood sugar levels. It is way better than the processed stuff when you need some sweetness. Get it for $12 for 1kg (worth $29) or $23 for 2kg (a $57 value).
Shipping for these items depends on where you live.
(Expiry: 27th June 2013)