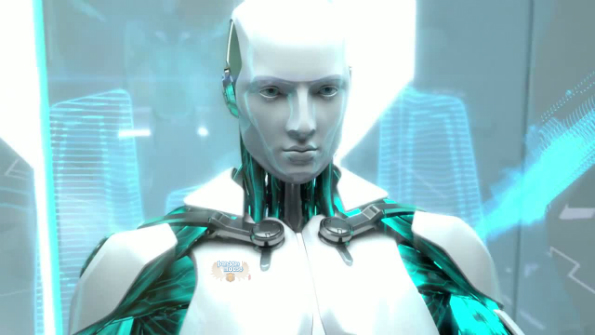 Let the ESET robot protect you for two years at the price of one!
The big players in the antivirus world had been Norton and McAfee for a long time. AVG came in with a free AV solution a bit ago and shook things up quite a bit, but in my mind the two companies that rally broke in were Kaspersky and ESET. Why these two companies? They are both non-American companies making great programs that actually gained market share in North America.
Norton and McAfee are both American companies and there was a mindset around software that if it wasn't American, it wasn't good. ESET is a Slovakian company who started making a product called NOD, which was an AV for MS-DOS. NOD32 came out for Windows and from there they have branched out to cover more and more security ground.
And now we come to today's sale. There are five different programs available including ESET Smart Security, ESET NOD32, ESET Cyber Security Pro, ESET Cyber Security and ESET Family Security Pack. The Family Security pack is the clear way to go as you get coverage for three or five computer (Mac or PC) and Android devices for $84.99 or $99.99. And you don't only get one year for that price, you get two! And of course if you don't have a whole family to secure, you can get two years of one of the other awesome programs for the price of one!
(Expires: 3rd December 2013)