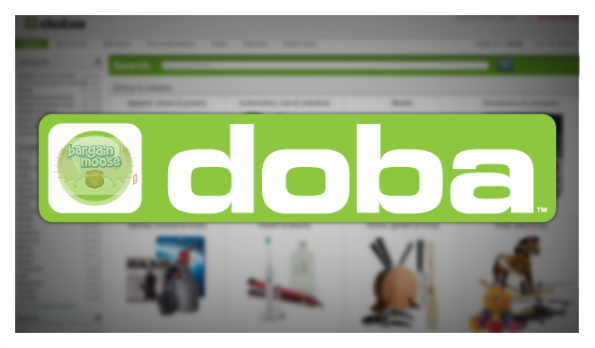 Seriously, Doba.com provides the products and the shipping. All you do is list them on eBay, Facebook, Twitter, Kijiji, your website or wherever you want!
Okay, I'll be honest, I never knew Doba existed before Bargainmoose's benevolent dictator for life, Anna, tipped me off. That's not to say Doba is a bad company, though. I didn't know about Doba because I didn't know that this type of business existed. Let me explain what you get in your 14-Day Free Trial.
Essentially Doba has some warehouses full of stuff. Toys, kitchenware, Blu-Rays... 1,443,875 brand name items, to quote their website. The way they sell these products is through people like you. People who have Facebook, for example. You post Doba products to Facebook and, if people buy them, you get money. Doba ships the items right to whoever purchased the item. It's $60 a month. so with 14 days being roughly half a month, this trial is worth $30.
If you run a website, have an ebay sellers account, a lot of shoppers on Facebook or access to any online medium in which you get a lot of eyes, this has huge potential to make money. You don't lose anything by getting a free trial and you might actually make something! As usual with these things, do your research. It might not be for you!
(Expires: Unknown, maybe never)