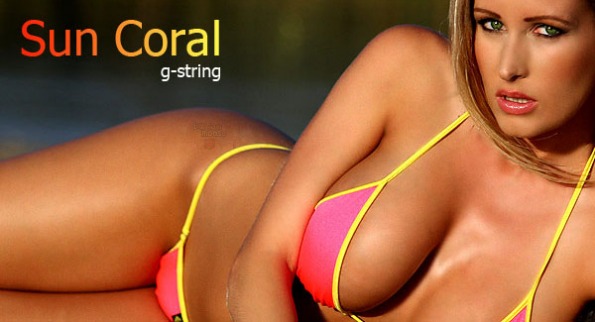 Dangerous Curves Swimwear is a company out of the USA that offers free shipping to Canada. They also manufacture their bikinis in California, so (according to NAFTA)  there will be no duty charges! This is a win-win combination for Canadians, so I thought I would mention the company.
This swimwear is for women with a lot of body confidence. It is skimpy, sexy, and sure to attract a lot of attention. One might not think now is the time to be buying a bikini, what with winter coming and all that snow, but a lot of Canadians make winter vacation plans to warmer destinations. These warmer destinations often have lovely beaches with sand, warm water, and plenty of sun. Dangerous Curves Swimwear currently has three bikinis on sale:
You can buy the bottoms and tops separate to mix and match. I think the black sheer is a little on the adventurous side, but it might be perfect for your own personal back yard jacuzzi. Make sure to consult their fit guide at the bottom of each page to make sure you order the right size.
Check our free shipping page for more free shipping deals!
(Expiry: Unknown)