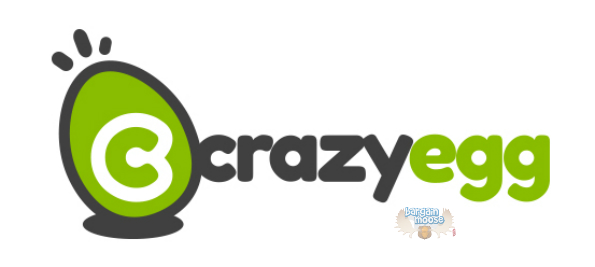 Do you run a website? Ever wonder what parts of it people like, what they click and what they read? CrazyEgg tells you and for 30 days, they tell you for free.
If you want to know exactly what CrazyEgg does, check out the video on their home page, which explains it all. Basically, it is a way to see which parts of your website people like and which parts they don't. Things like Google Analytics and the awesome SumAll are great resources, but they don't do it all. CrazyEgg is the missing piece.
After the 30 day free trial, the service is only $9/month for smaller sites and up to $99/month for bigger sites. If you're running a mega site like Costco, Disney, eBay or Amazon (all of whom are CrazyEgg users) you can get a custom price plan. It seems quite easy to set up, too. If you've added Google Analytics to your site, you're probably going to be able to do this. If you don't happen to dig it and your conversions don't go up, you get your money back.
(Expires: Never)