Hope everyone is enjoying their long weekend! As luck would have it, Costco West was open for business as usual today. Here are the new Costco West deals (B.C., Alberta, Saskatchewan, and Manitoba locations) for the week of Aug. 1 - 7.

Join us in our Costco Canada West Deals Facebook group where you can quickly spot the best deals, and post deals thatyoufind!

There were lots of new toys and Halloween costumes out this week to check out. You will love the Carter' infant Halloween costumes! Mr. Freeze jumbo freezies are on sale for $9.99.
Costco always displays their weekly coupons online. To the best of our knowledge, these are the current prices, but in-store prices always take precedence over our listed prices. Keep in mind that any prices ending in .97 can fluctuate from store to store.
Have you seen our post on how to save even more money at Costco?
If you are a Costco East shopper - you may wish to check out this week's Costco East deals.You may also wish to join the Costco Canada Eastern Deals Facebook groupif you are from the Costco East locations.
Groceries/Pantry
Fromagerie Bergeron Classique, 1 kg - $12.49, reg. $15.99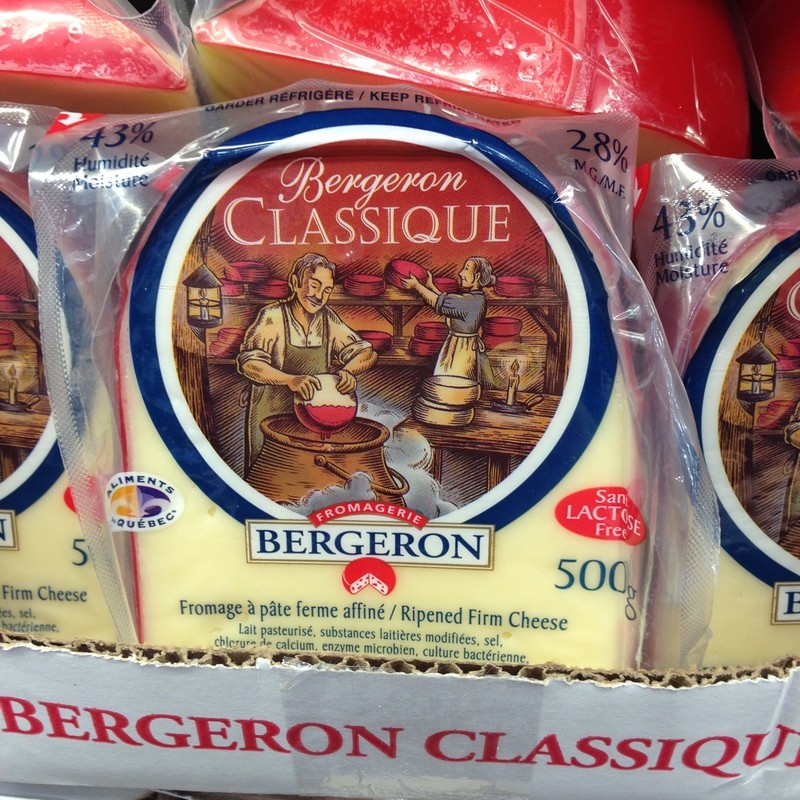 Boursin Herb & Garlic, 2 x 150 g $5.99, reg. $7.99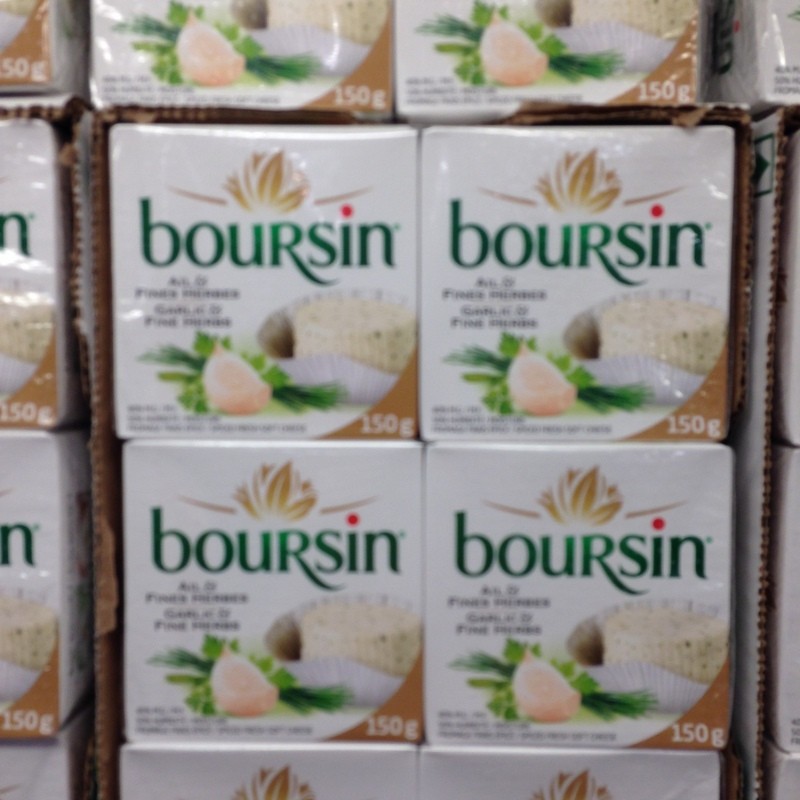 Brie Normandie Double Cream 550 g - $6.99, reg. $9.49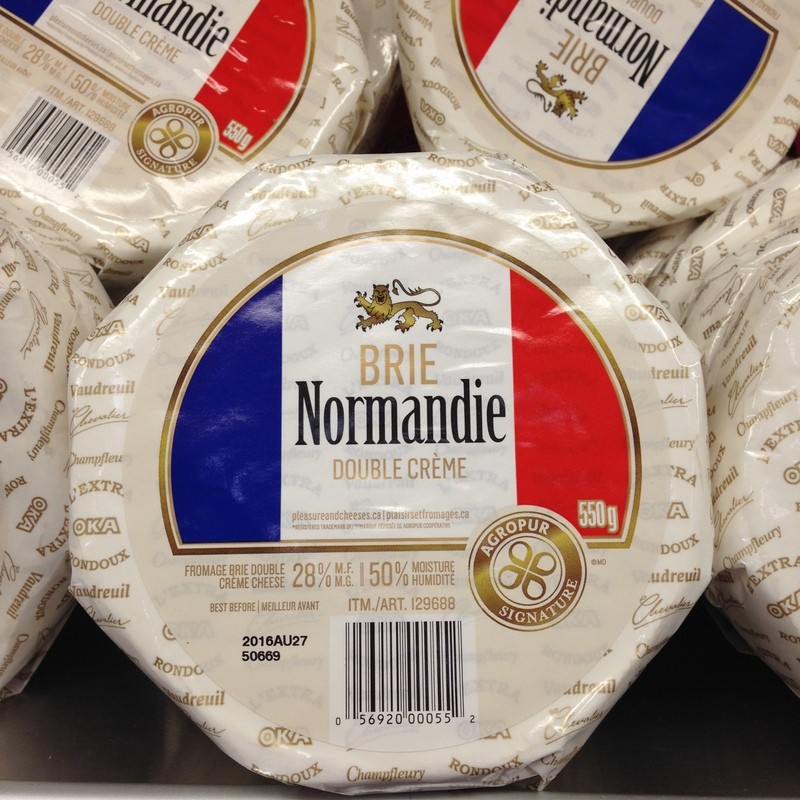 Gio Gourmet Sliced Meat Variety, 500 g - $11.79, reg. $14.79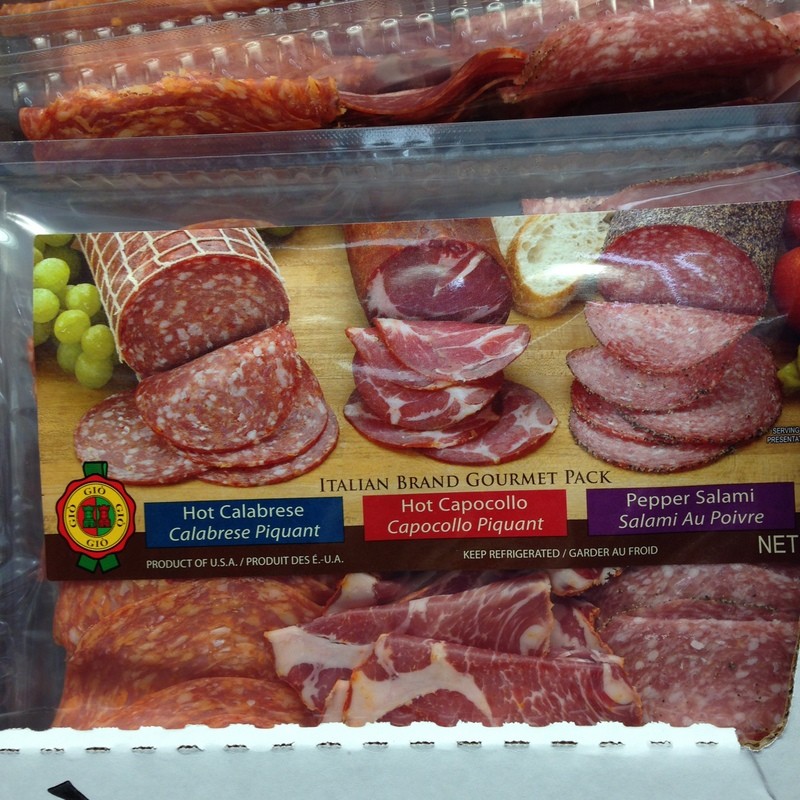 Zinetti Meat Lasagna, 6 x 330 g - $10.99, reg. $13.99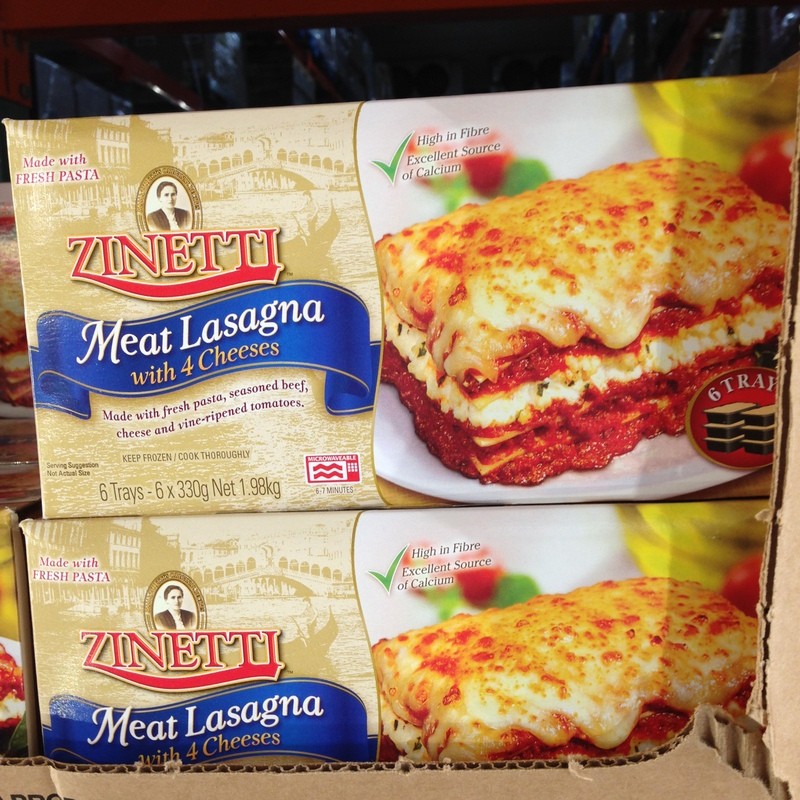 Iceberg Variety Pack, 40 count - $10.99, reg. $13.99
Nestle Drumsticks, 18 x 140 mls - $13.99, reg. $17.49
Sunrype orange juice, 40 x 200 ml, $9.99, reg. $12.49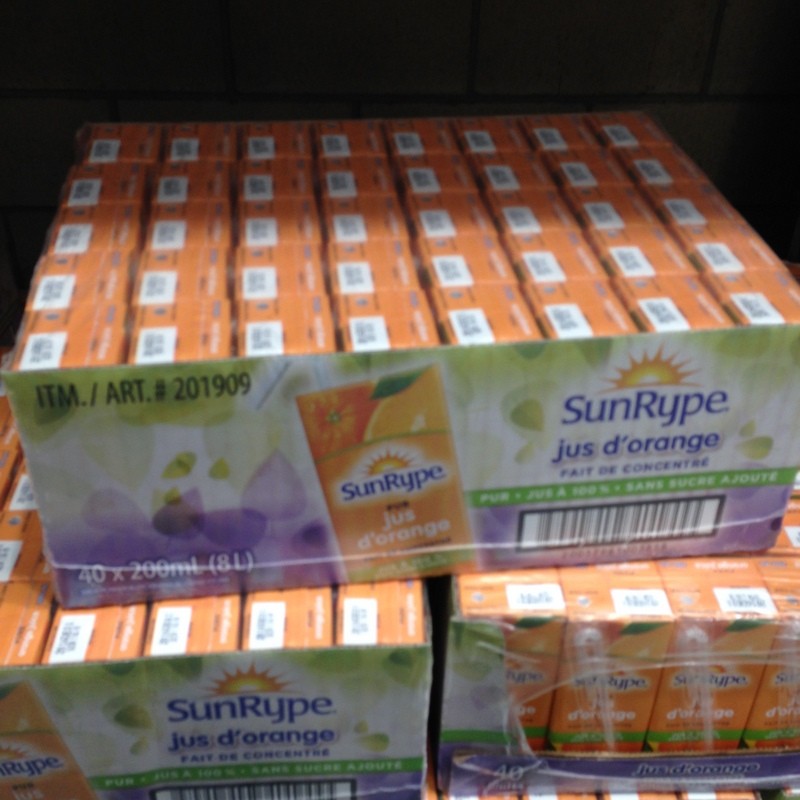 Sunrype apple juice, 40 x 200 ml - $9.99, reg. $12.49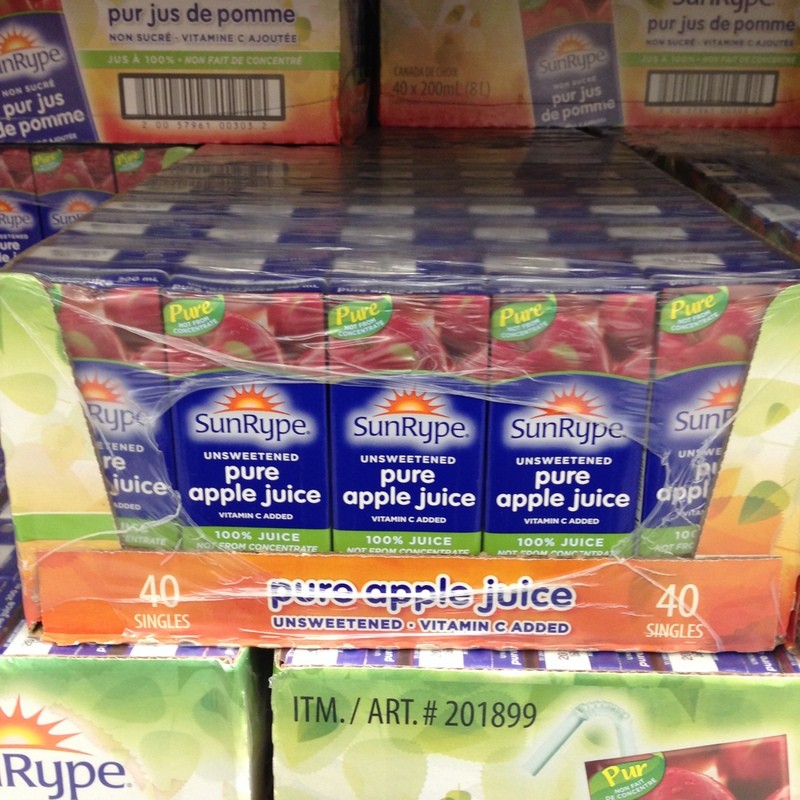 Spudlers Breakfast Hash - $8.99, reg. $11.99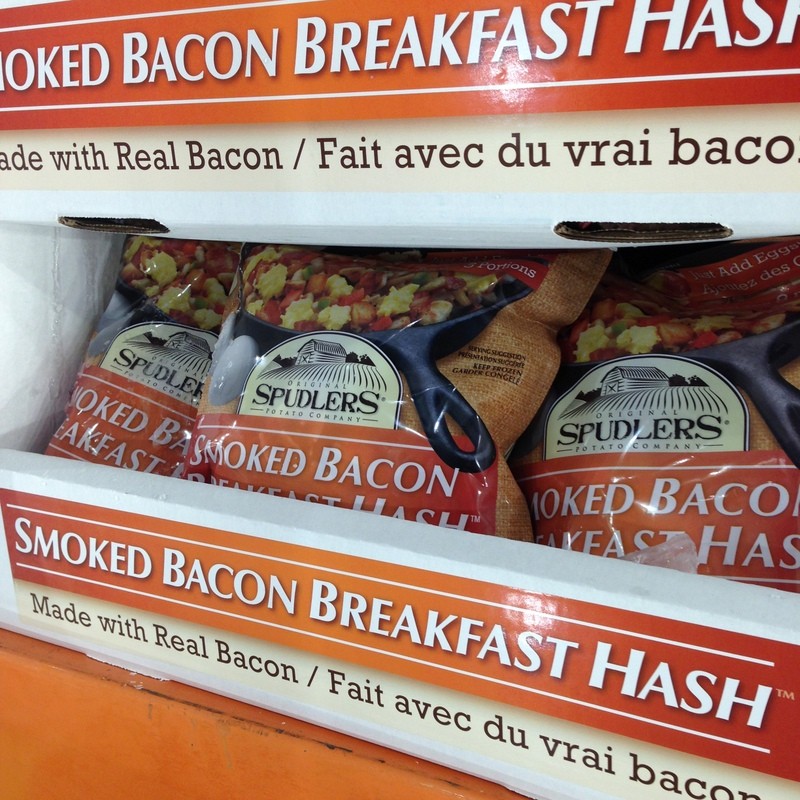 Traditions variety pack, 24 count - $12.49, reg. $15.99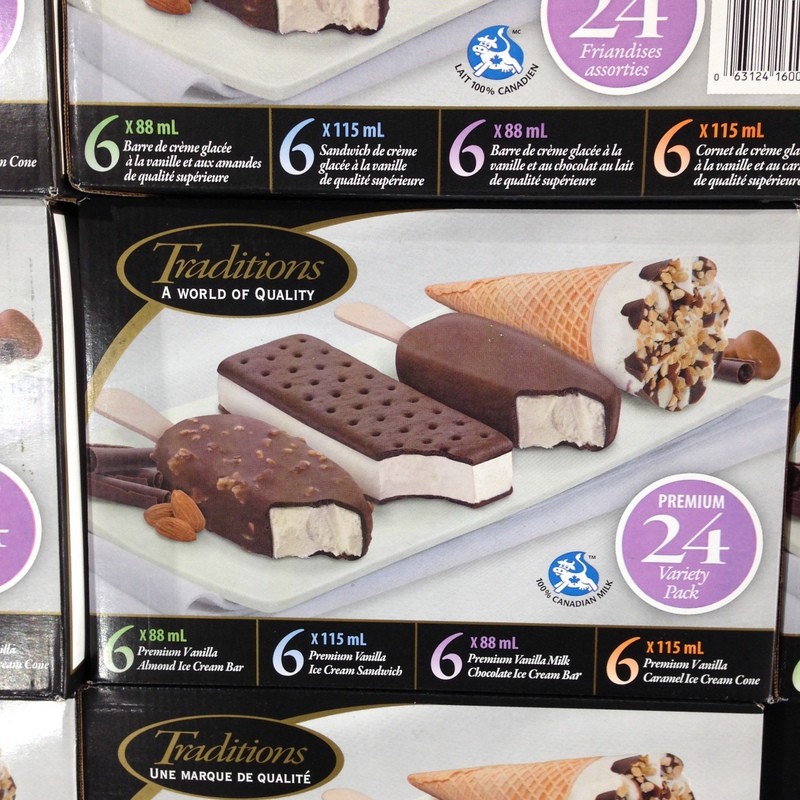 Phillyswirl Sorbet Stix, 40 x 49 ml -$5.89, reg. $8.89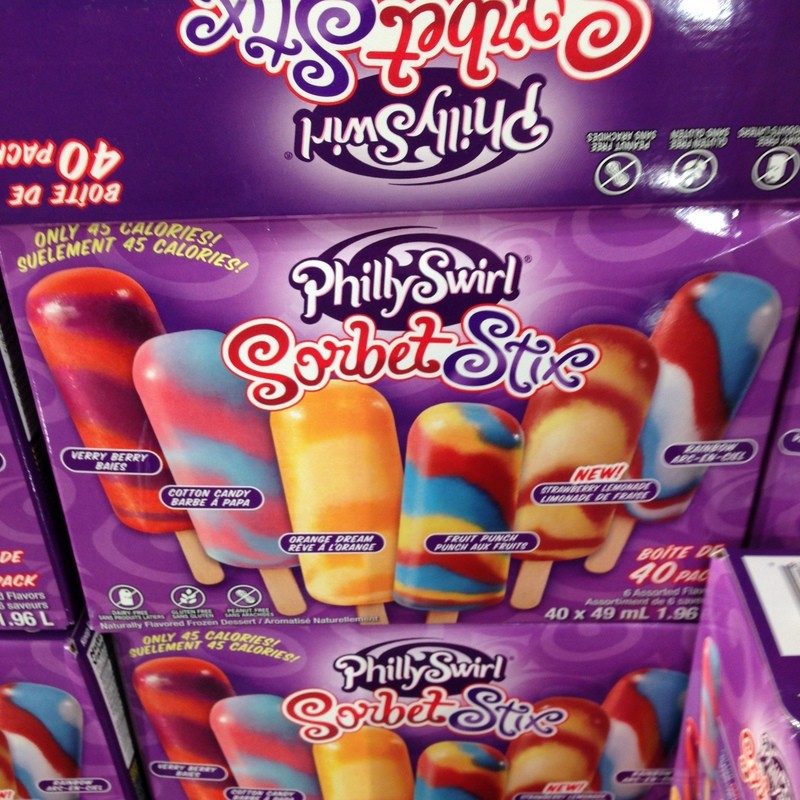 Haagen-Daz ice cream bars, 9 x 88 ml - $11.39, reg. $14.89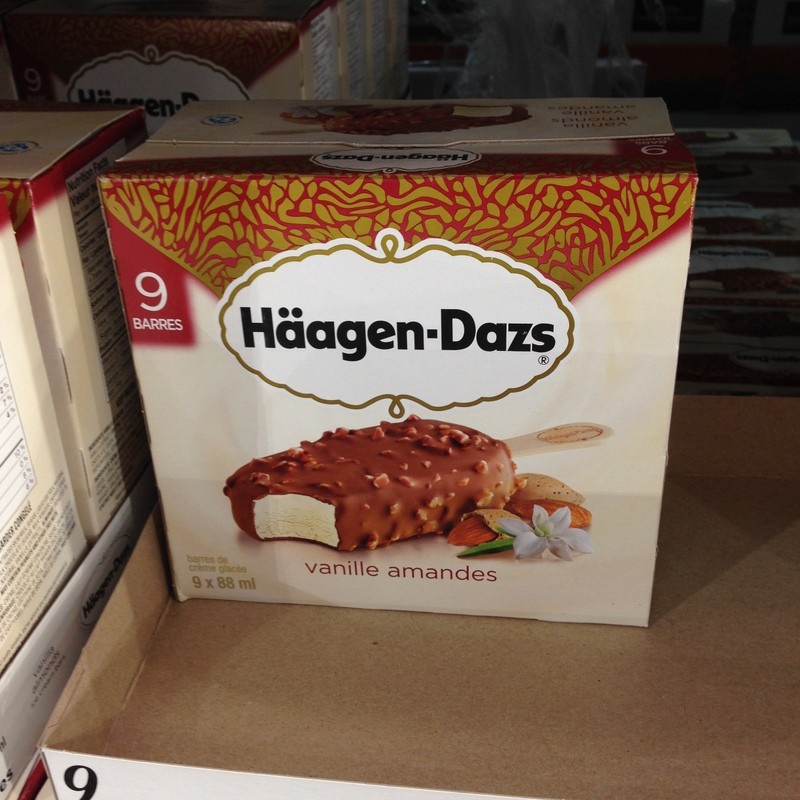 Pace Thick & Chunky Salsa, 2 x 1 L - $5.49, reg. $7.49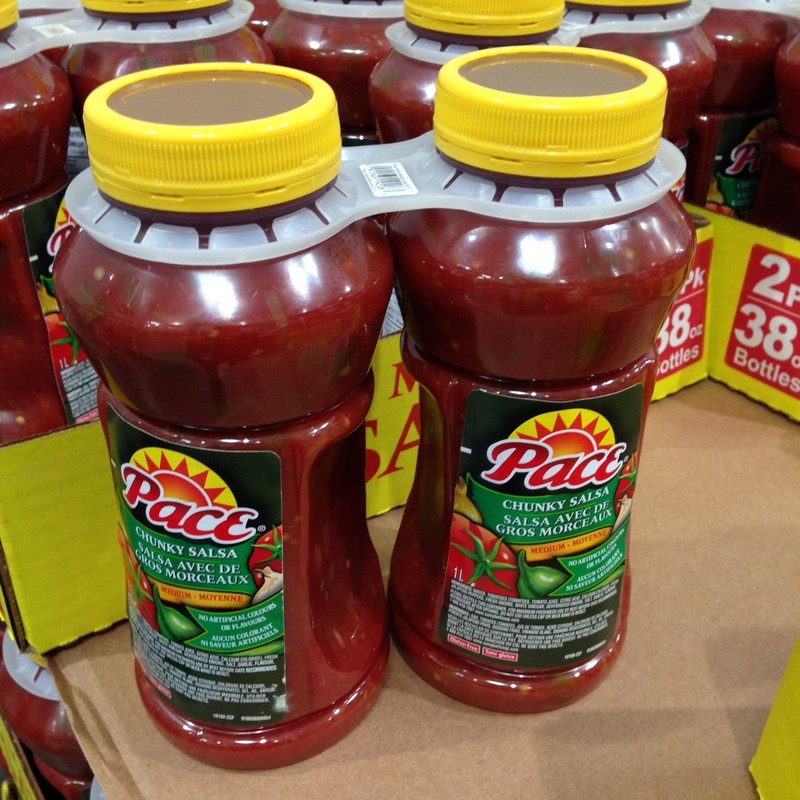 Kellogg's vanilla almond cereal, 890 g, $5.99, reg. $7.99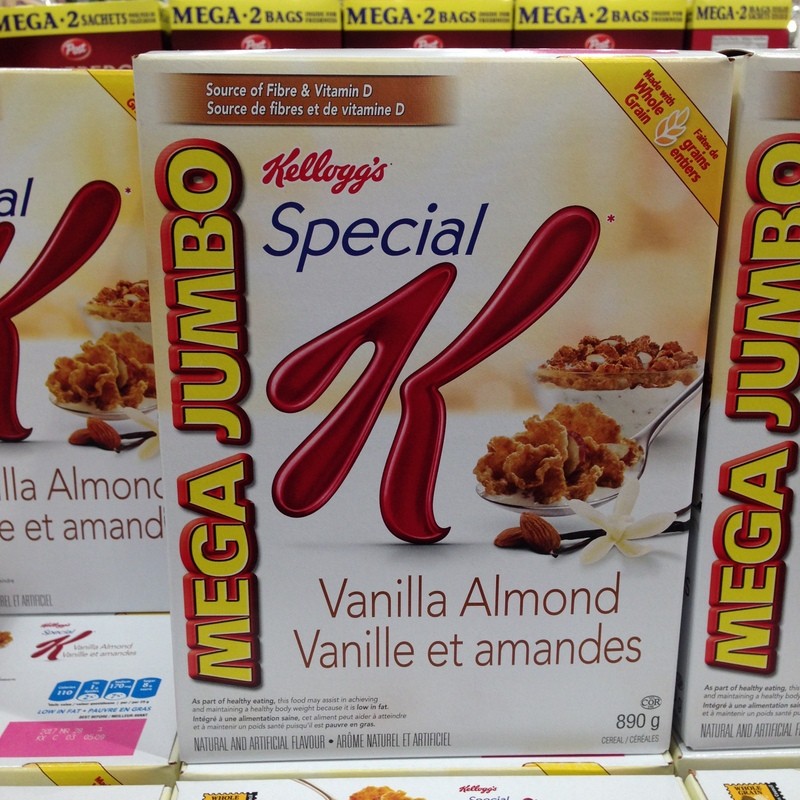 Kellogg's All Bran Buds 1.05 kg - $7.69, reg. $9.69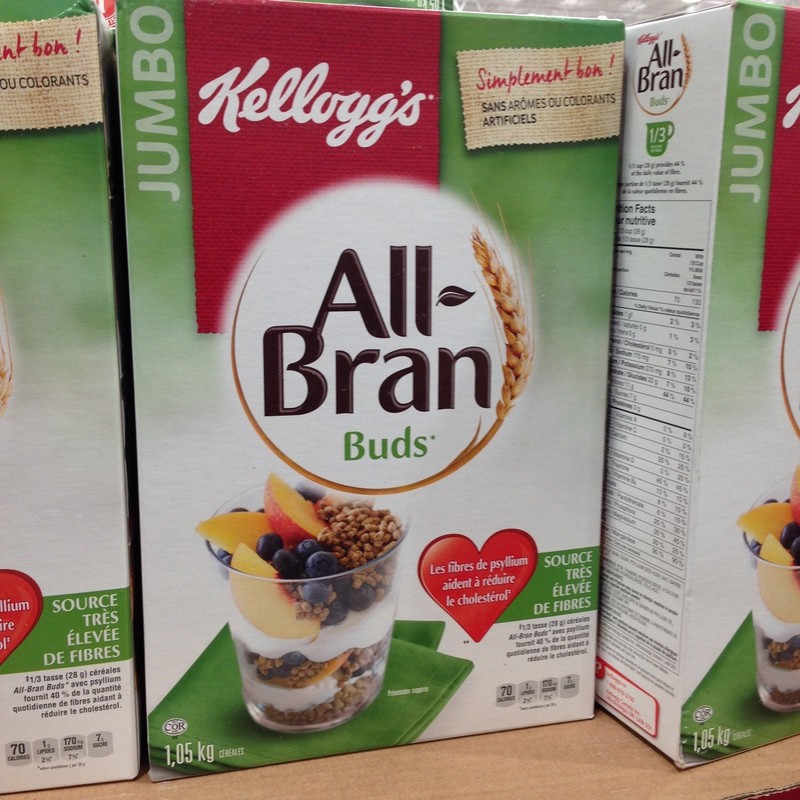 Post Cranberry Almond Crunch, 1.4 kg - $6.99, reg. $8.99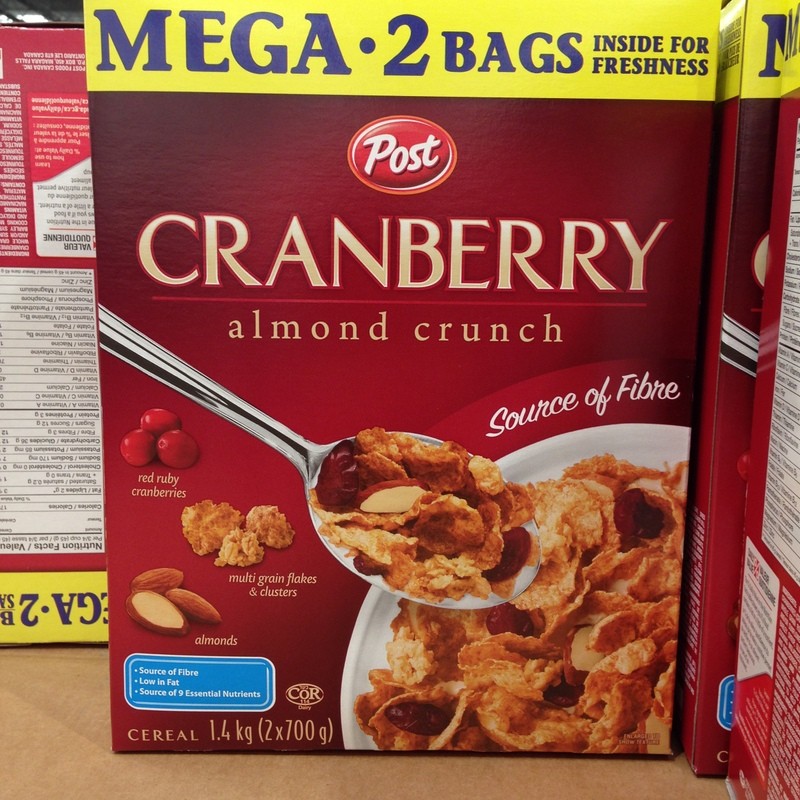 Crunchmaster rice crackers, 595 g - $7.49, reg. $9.99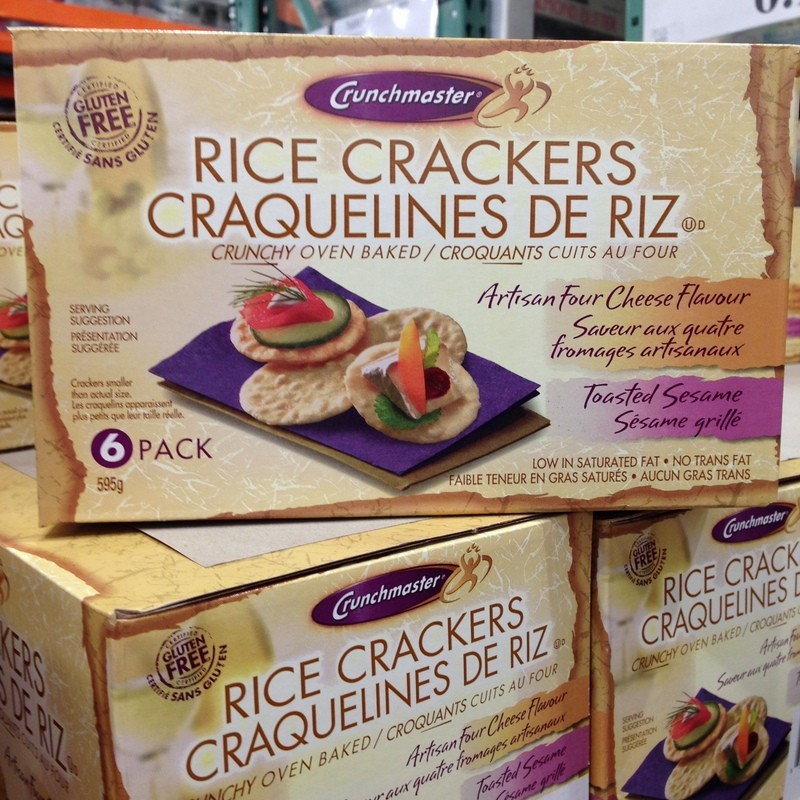 Pepperidge Farm Goldfish Crackers, 1.64 kg - $8.39, reg. $10.89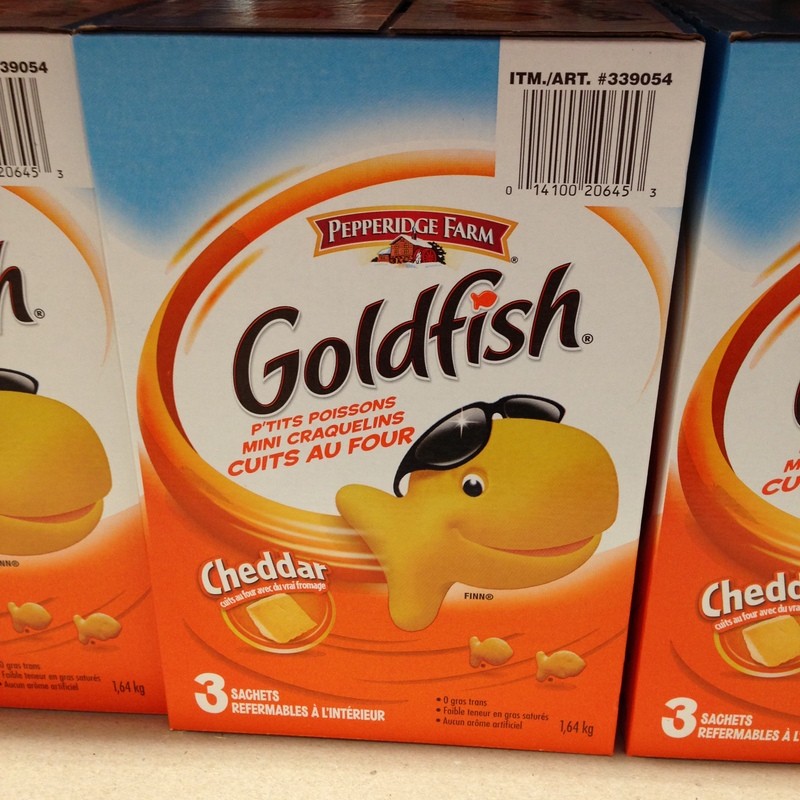 Ocean Spray Craisins, 1.8 kg - $8.99, reg. $11.49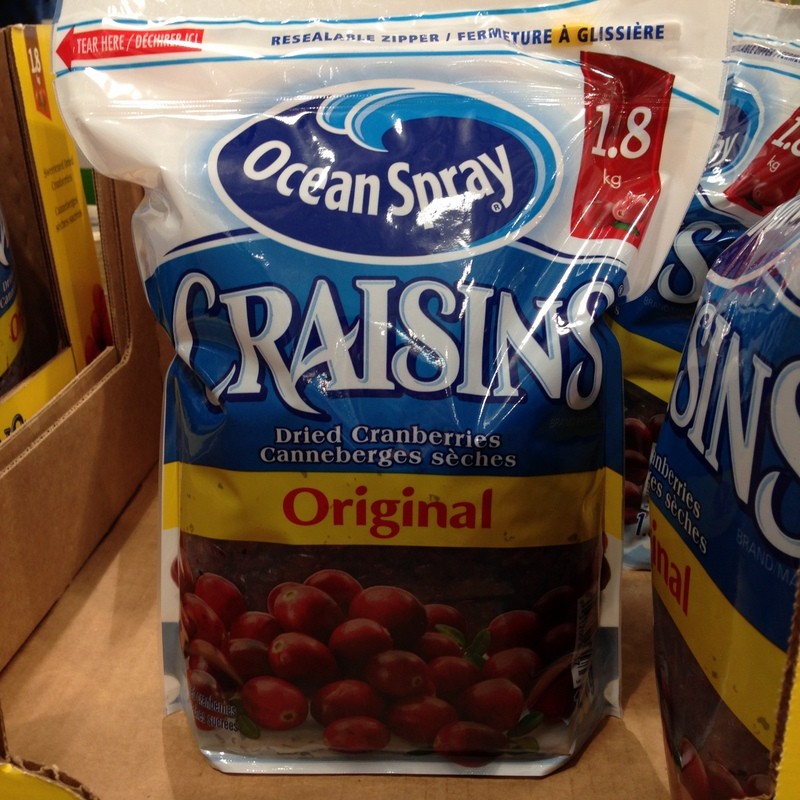 Prego original pasta sauce, 2 x 1.75 L - $5.99, reg. $7.99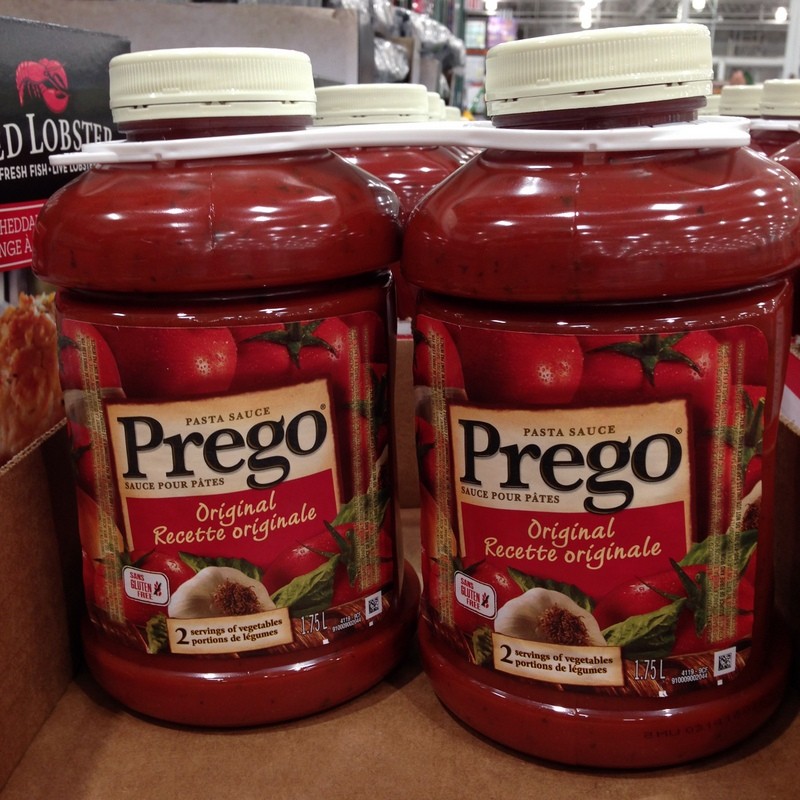 Campbell's no salt added chicken broth, 6 x 900 ml - $8.29, reg. $10.79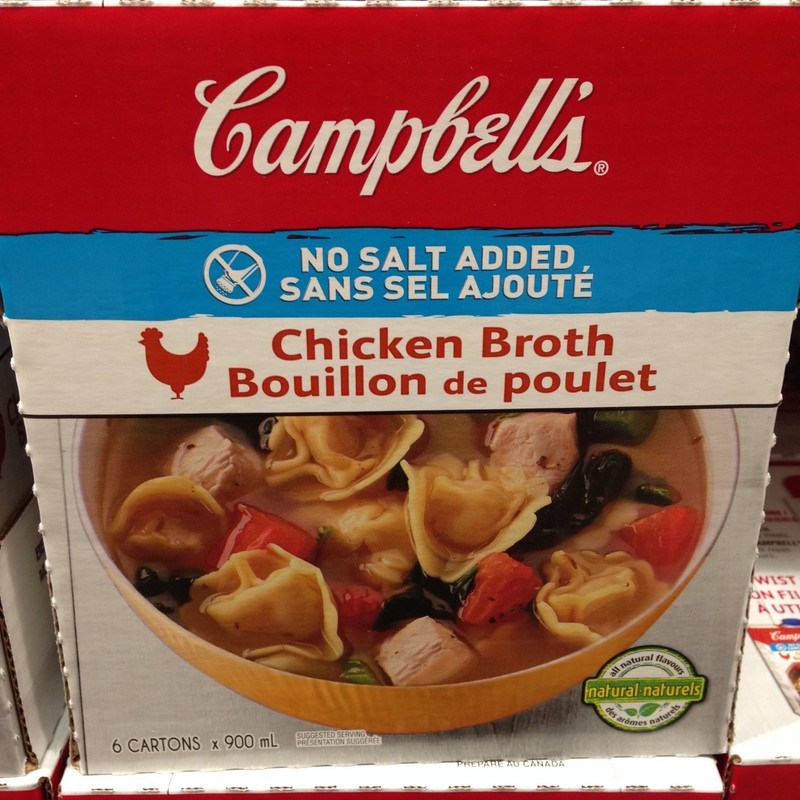 Honest Earth mashed potatoes, 14 pouches, 2.54 kg - $13.99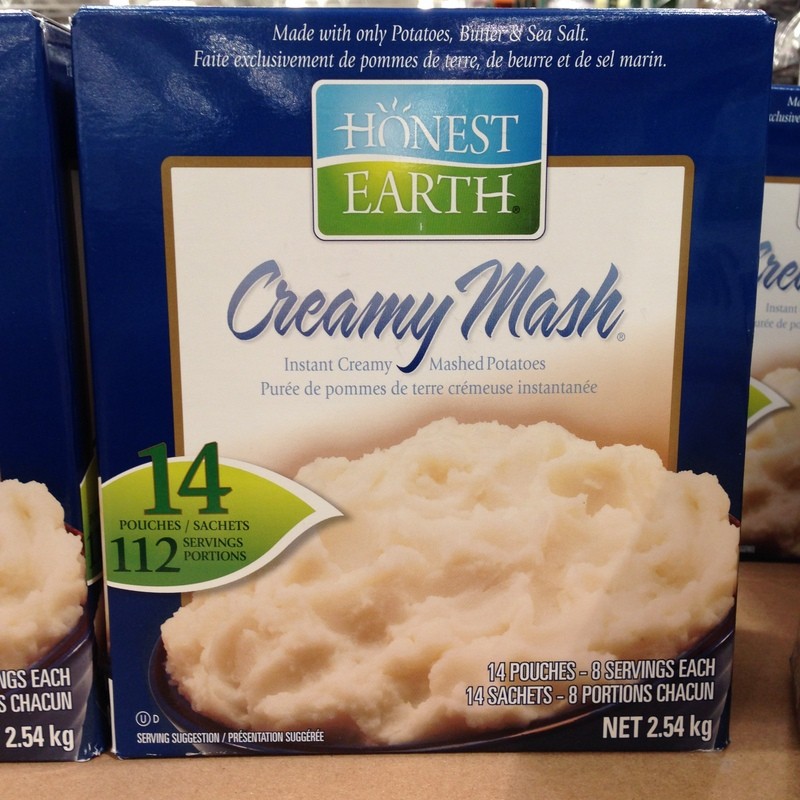 La Maison fresh garlic caesar dressing, 1.4 L - $4.99, reg. $6.99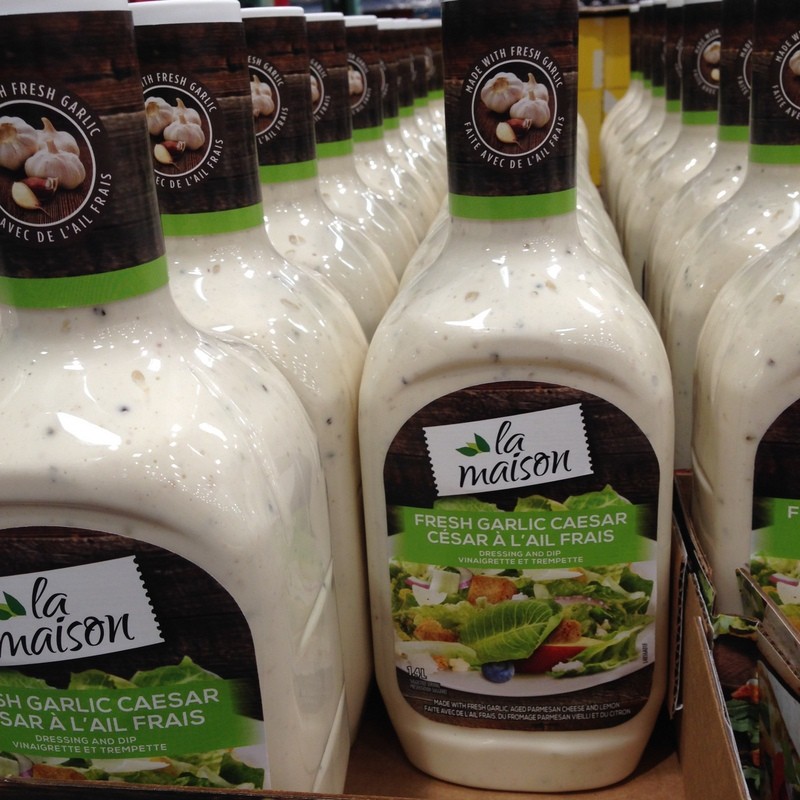 Strubs homestyle hot pepper jalapeno mix, 2 L - $2.69, reg. $4.69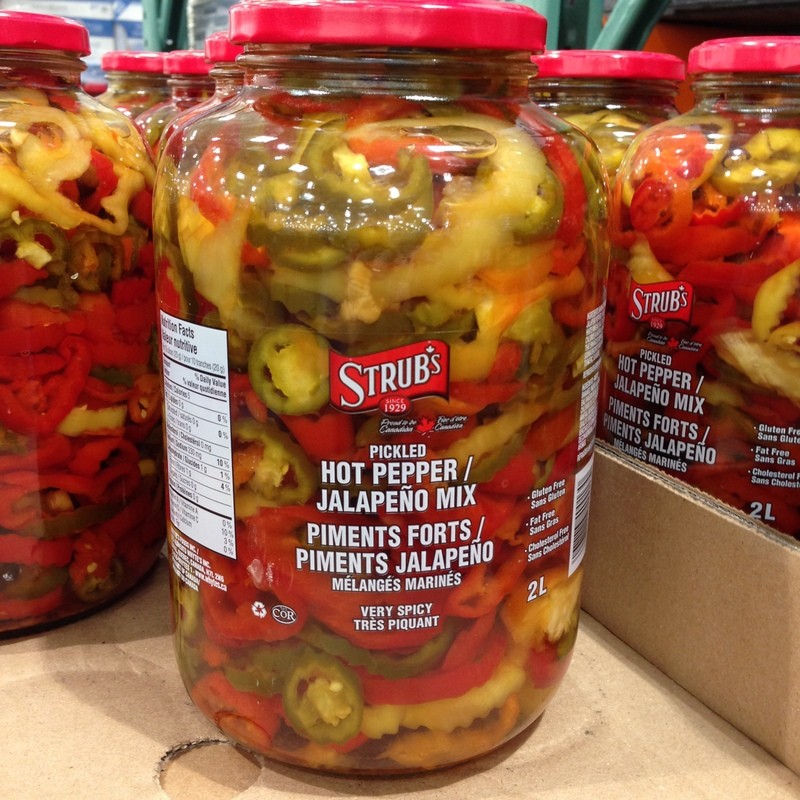 Mr. Freeze jumbo pops 70 x 150 ml - $9.99, reg. $14.49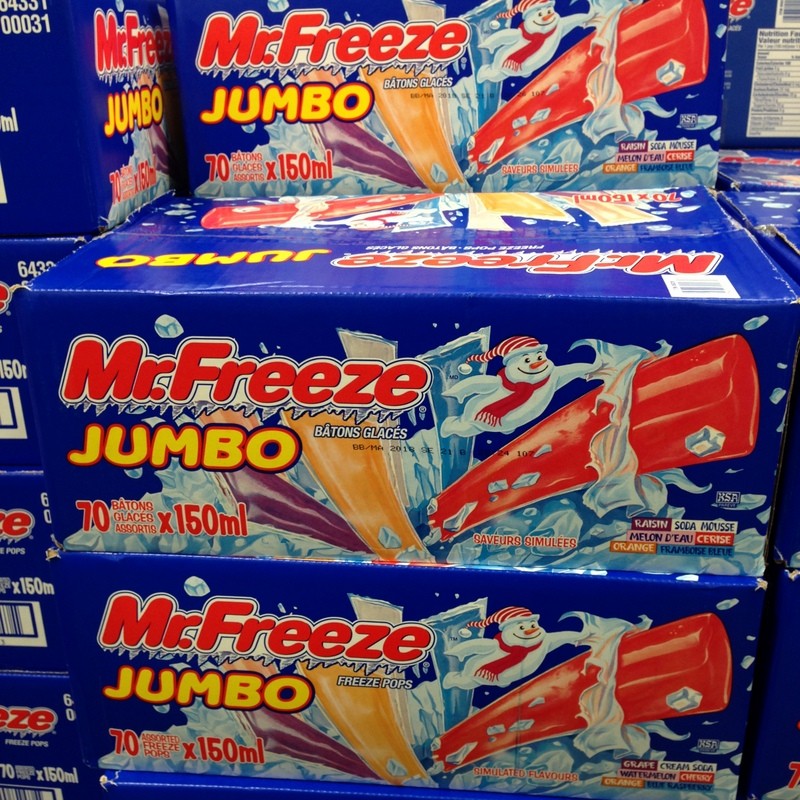 Tropical Fields coconut rolls 265 g - $7.79, reg. $9.99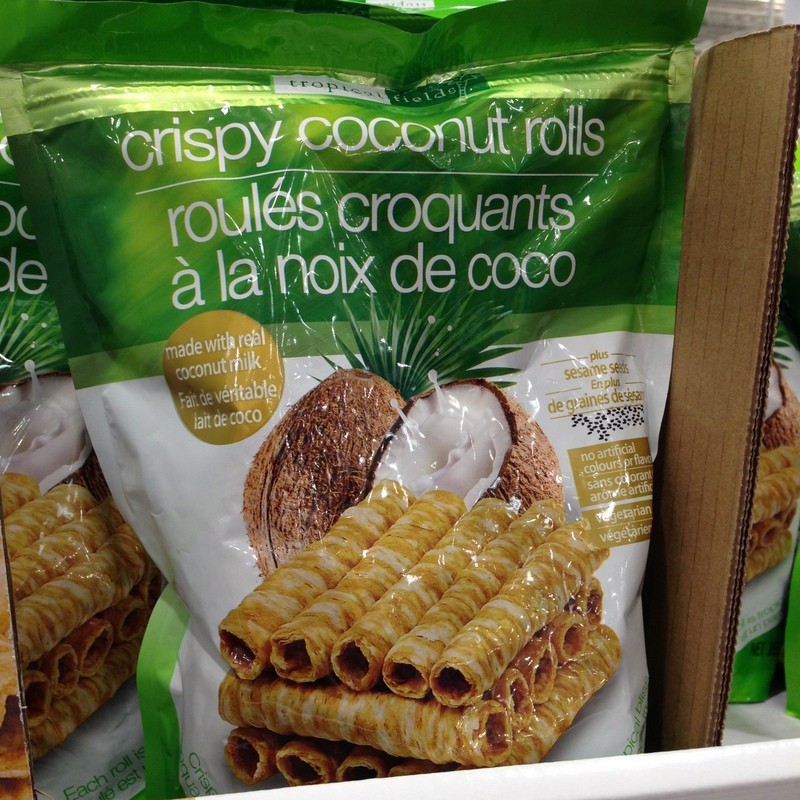 Brookside variety pack, 40 x 20 g - $9.79, reg. $12.79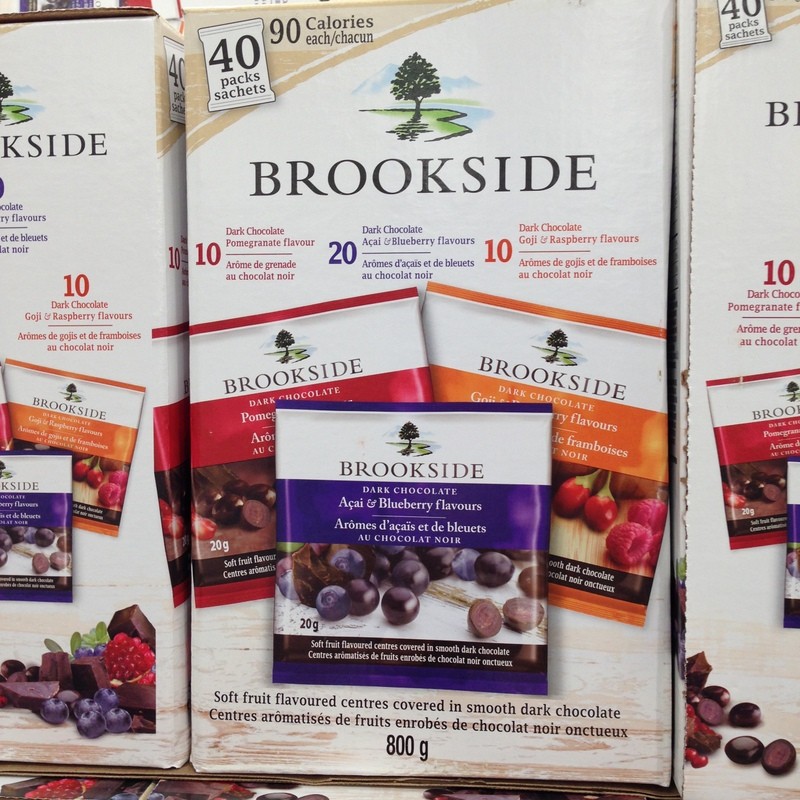 Kirkland Signature Funhouse treats, 2.61 kg, $18.89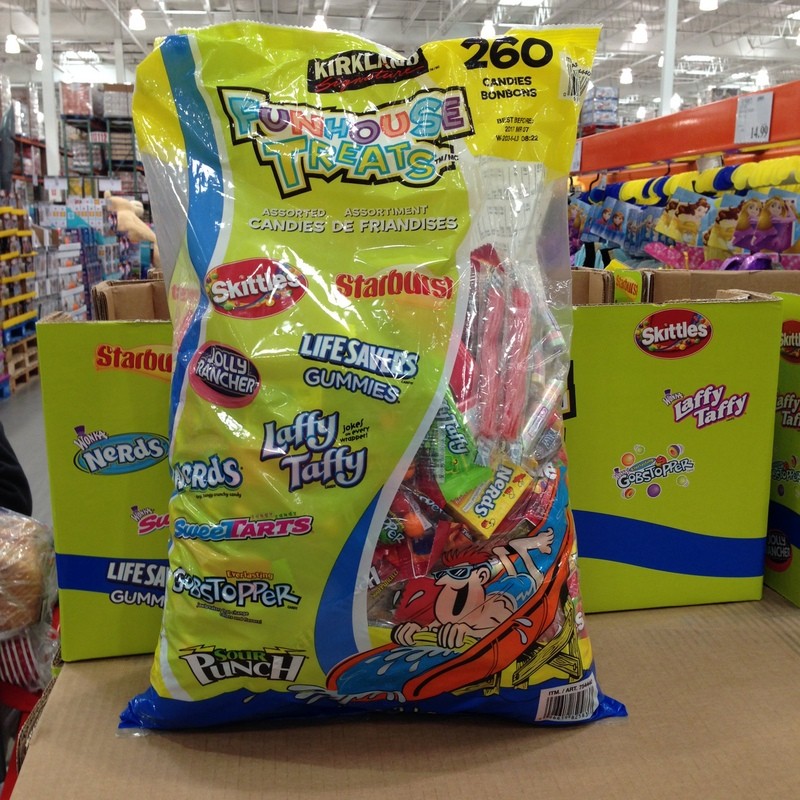 Detergents & Cleaning Supplies

3 ply summer napkin, 200 count - $7.69, reg. $9.69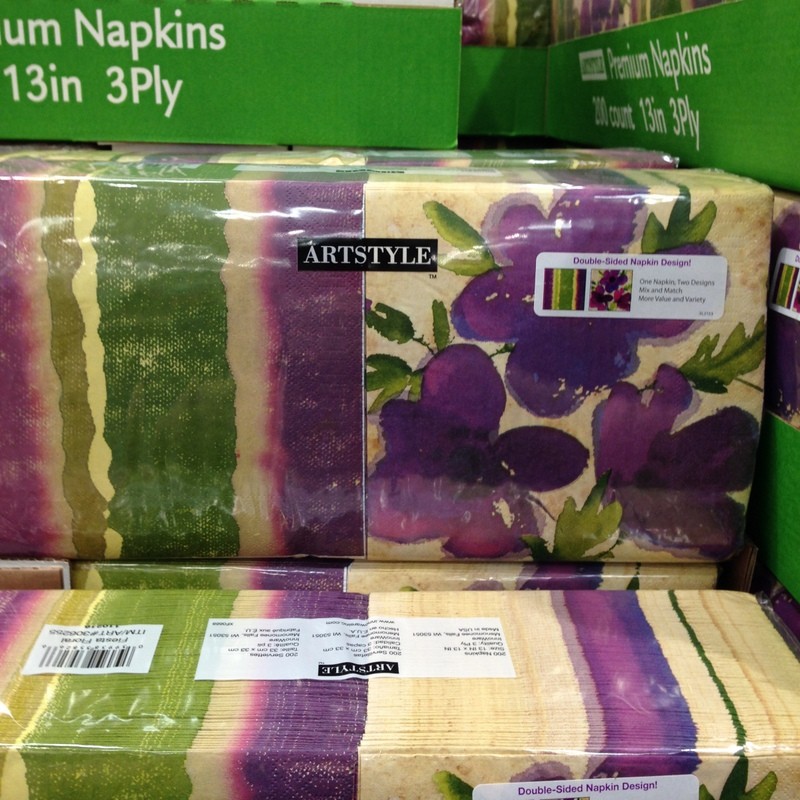 Lysol Disinfecting Wipes, 6 x 80 count - $13.59, reg. $16.99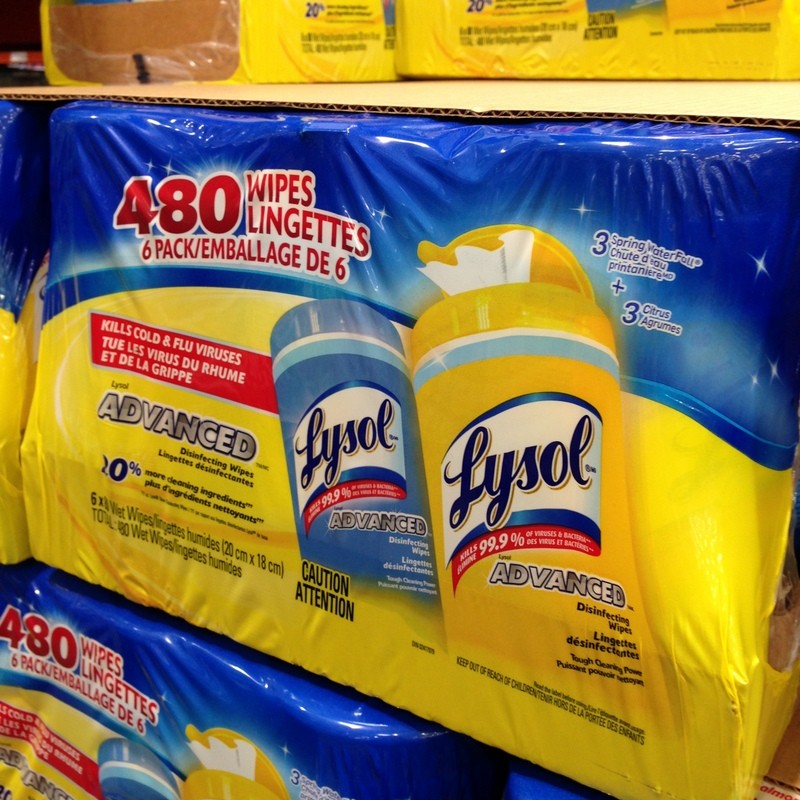 Ziploc medium freezer bags, 3 x 50 - $8.69, reg. $11.69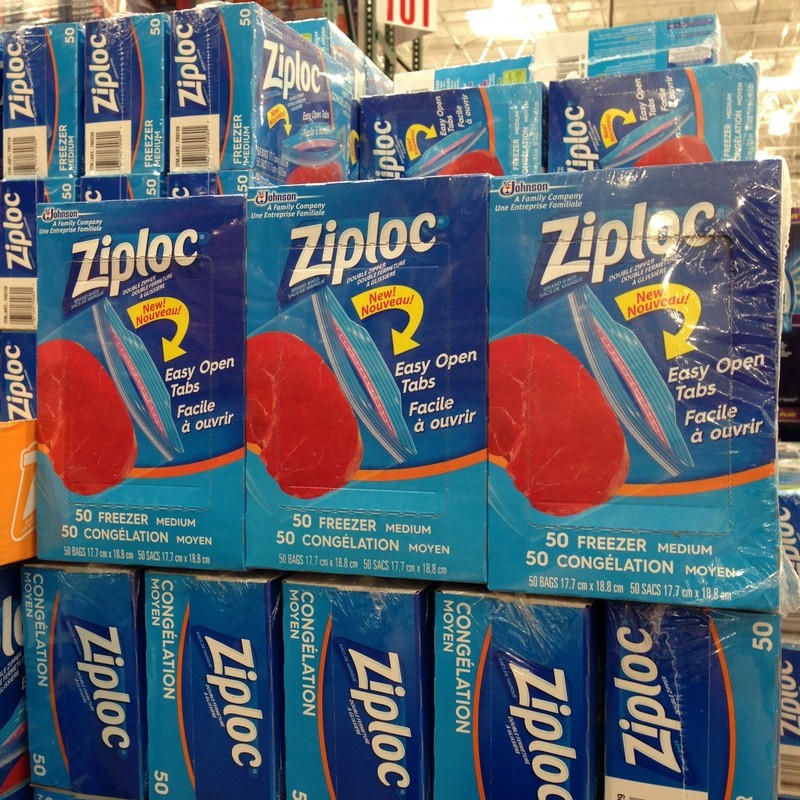 Sunlight Advanced Oxi Dishwashing liquid, 5 L - $7.79, reg. $9.79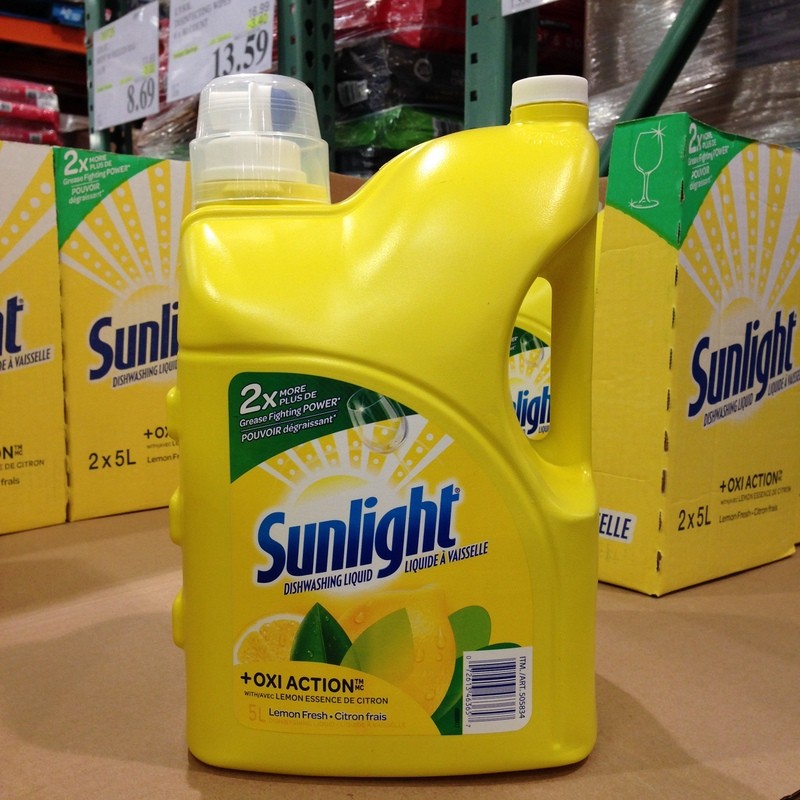 Finish Quantum Max dishwasher detergent 108 count - $16.99, reg. $24.99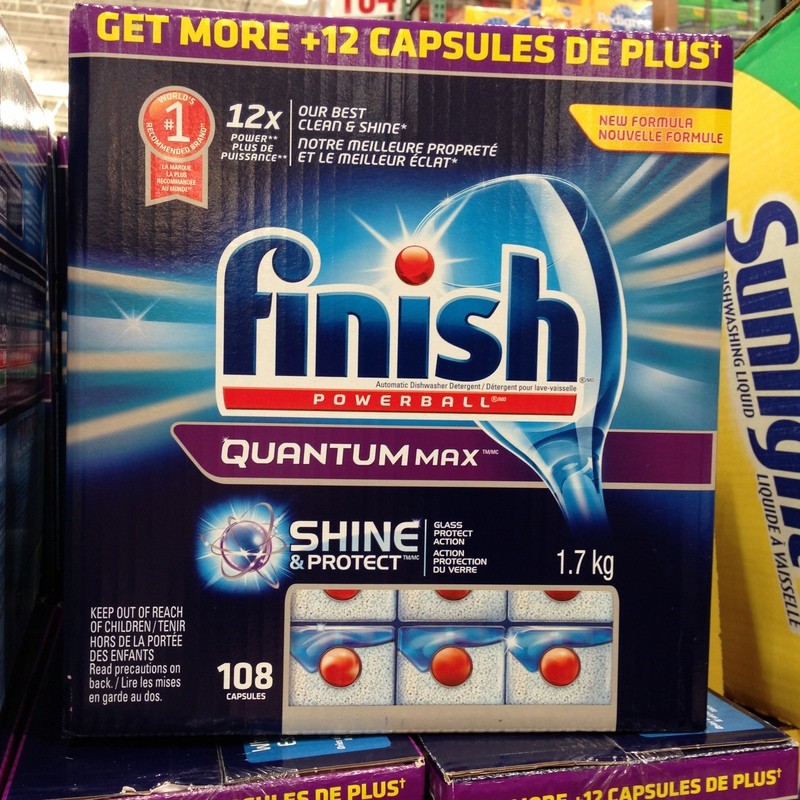 Kirkland Signature Free And Clear, 133 wash loads - $10.99, reg. $14.99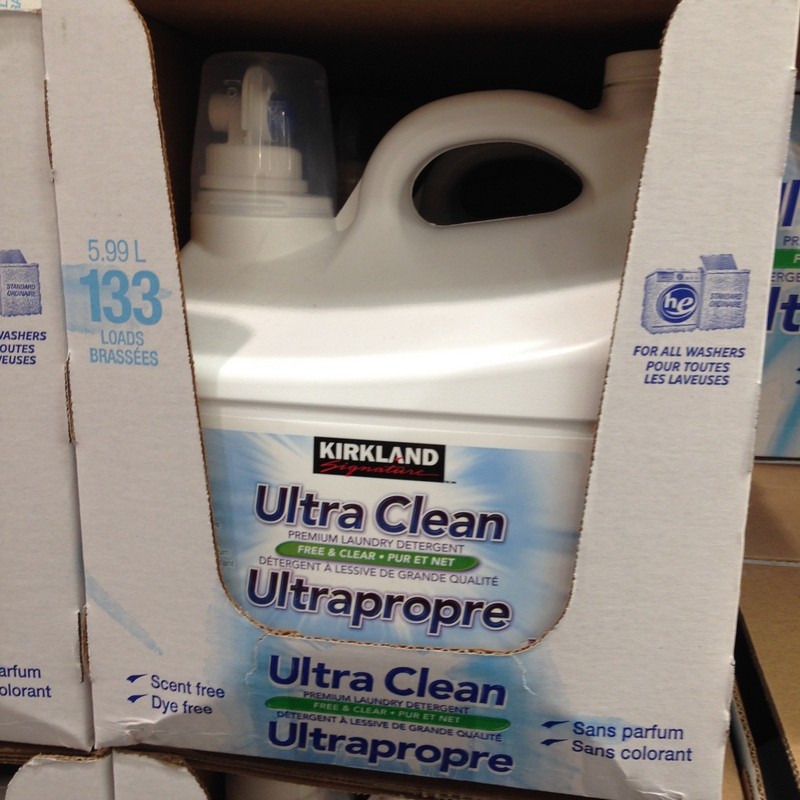 Cascade Power Clean dishwasher detergent, 115 count - $15.99, reg. $19.99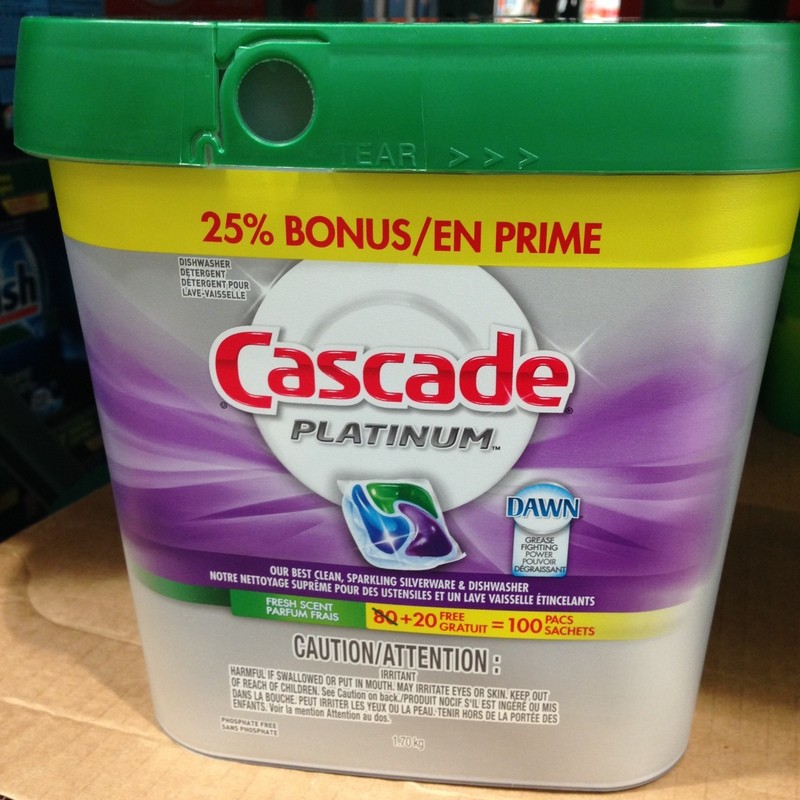 Mr. Clean all purpose cleaner, 5.2 L - $9.99, reg. $12.79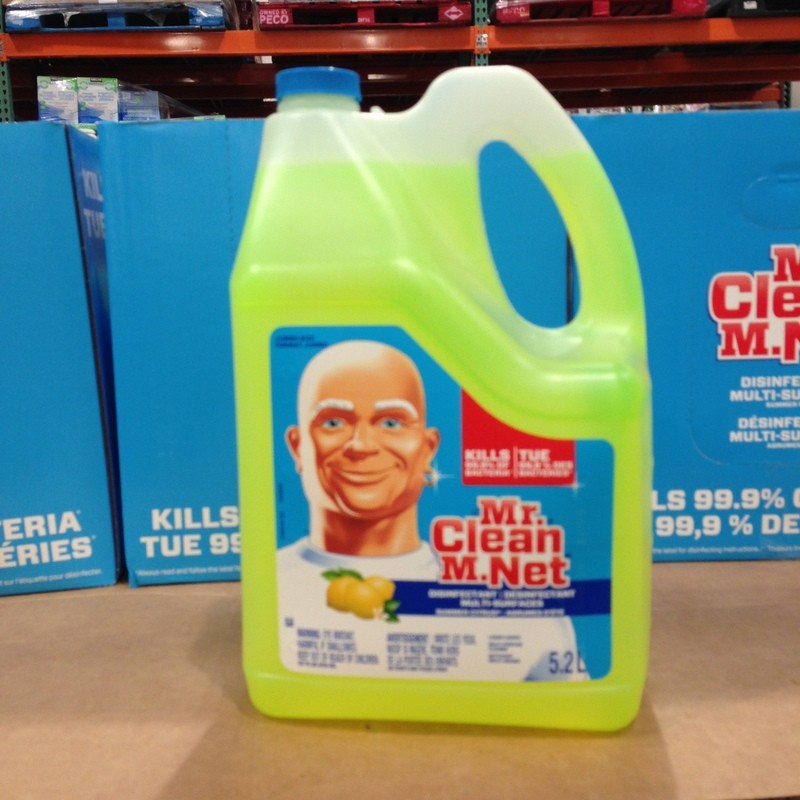 Purex After The Rain, 200 washloads - $13.99, reg. $17.99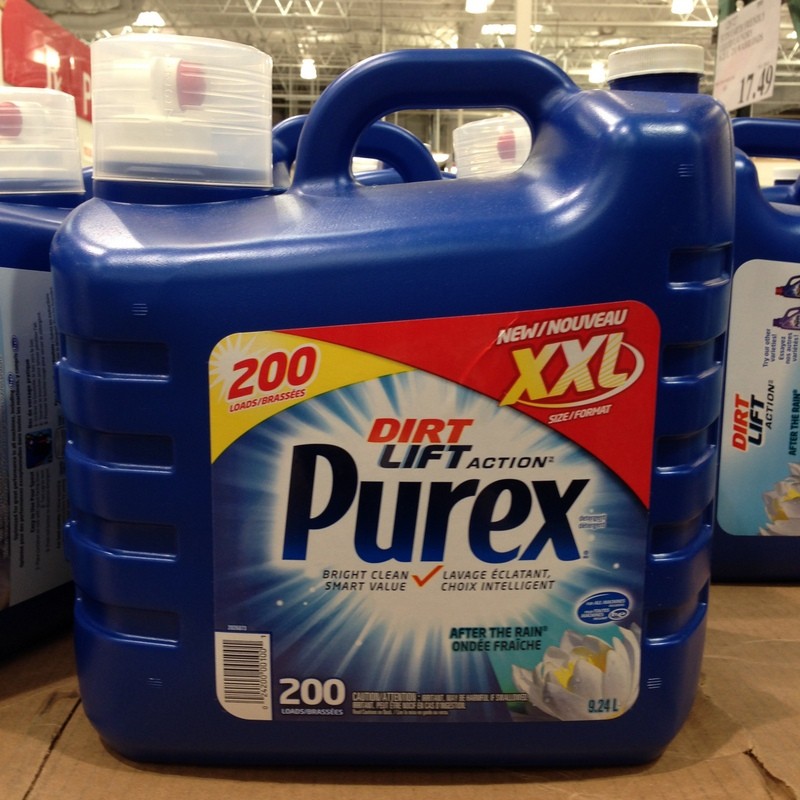 Ultra Downy fabric softener, 5.03 L, 107 washloads - $11.99, reg. $14.99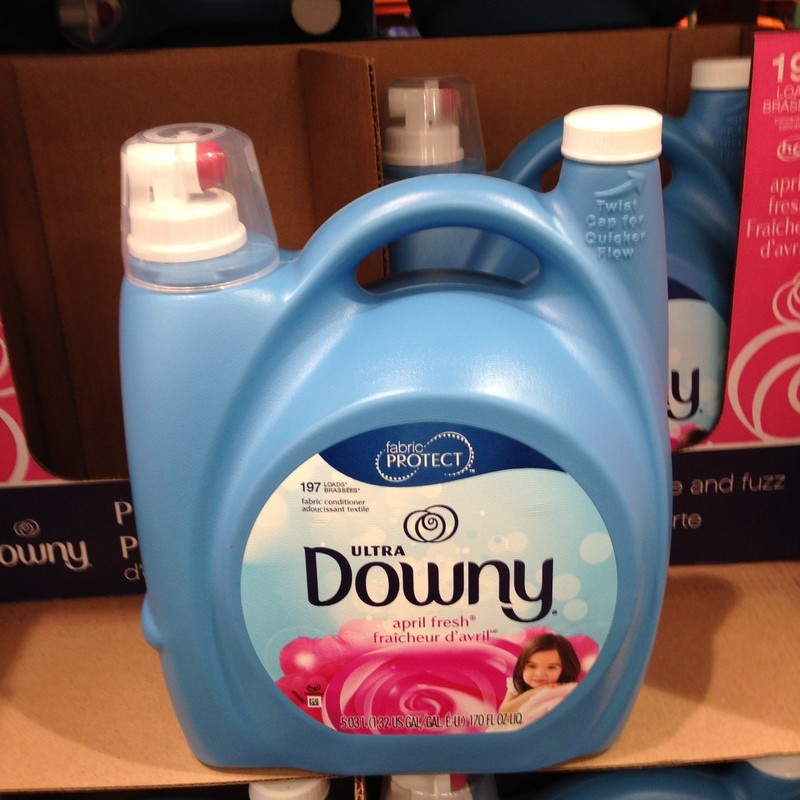 Tide Advanced Power liquid detergent, 81 washloads - $19.99, reg. $23.99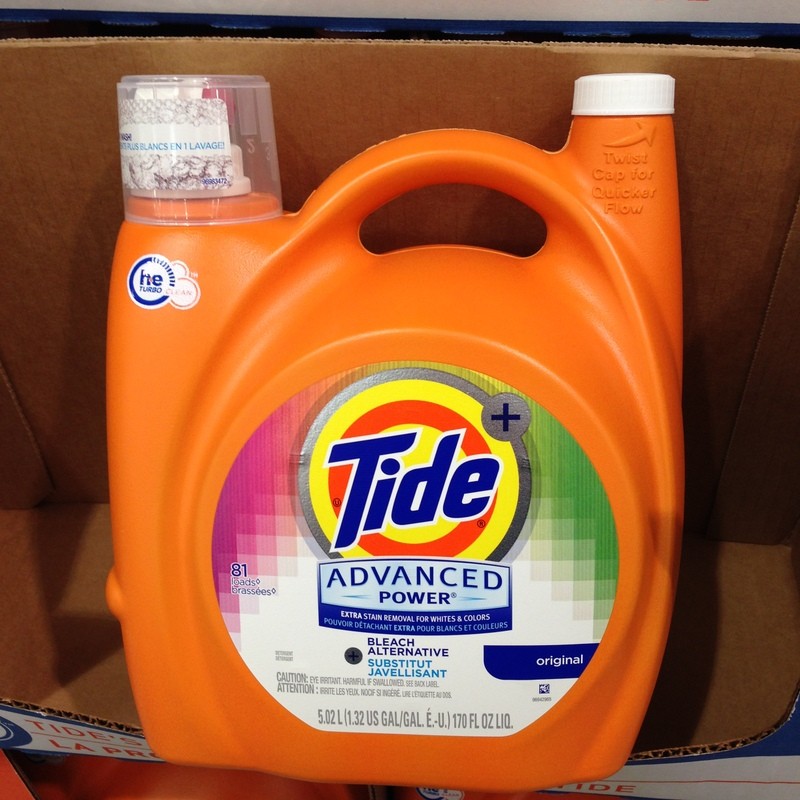 Pharmacy/Beauty/Personal Care

Schick Xtreme3 Razor, pack of 18 - $14.74, reg. $18.99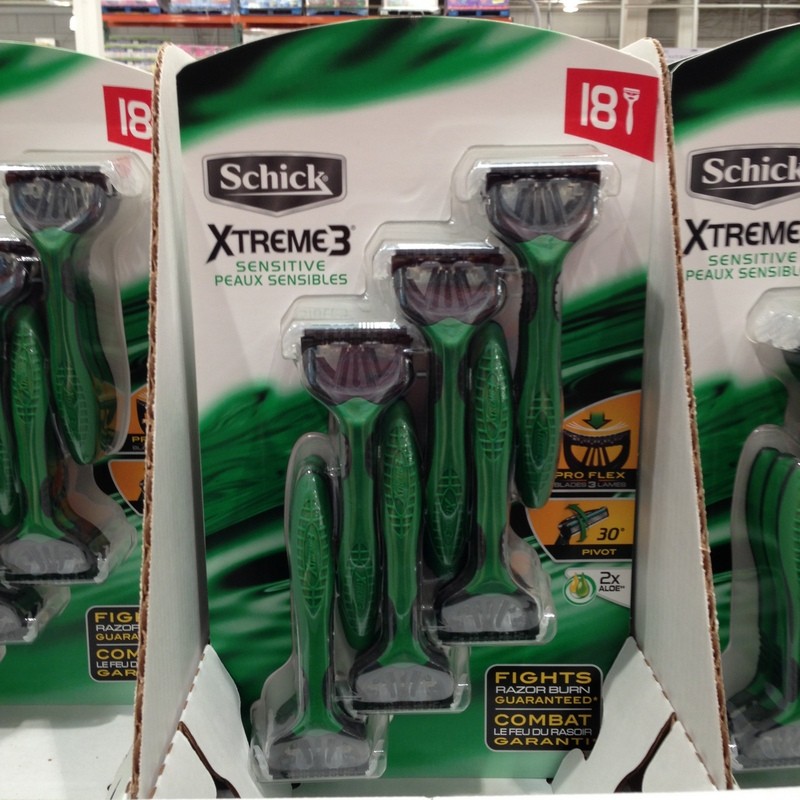 Dove Shampoo 1.18 L - $6.59, reg. $8.89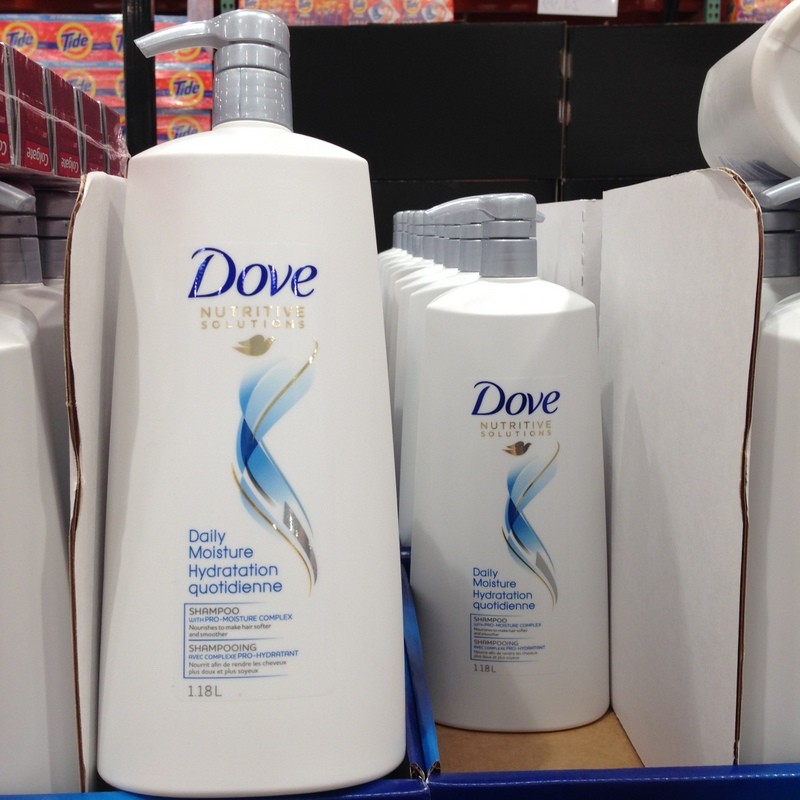 Dove Conditioner, 1.8 L - $6.69, reg. $8.89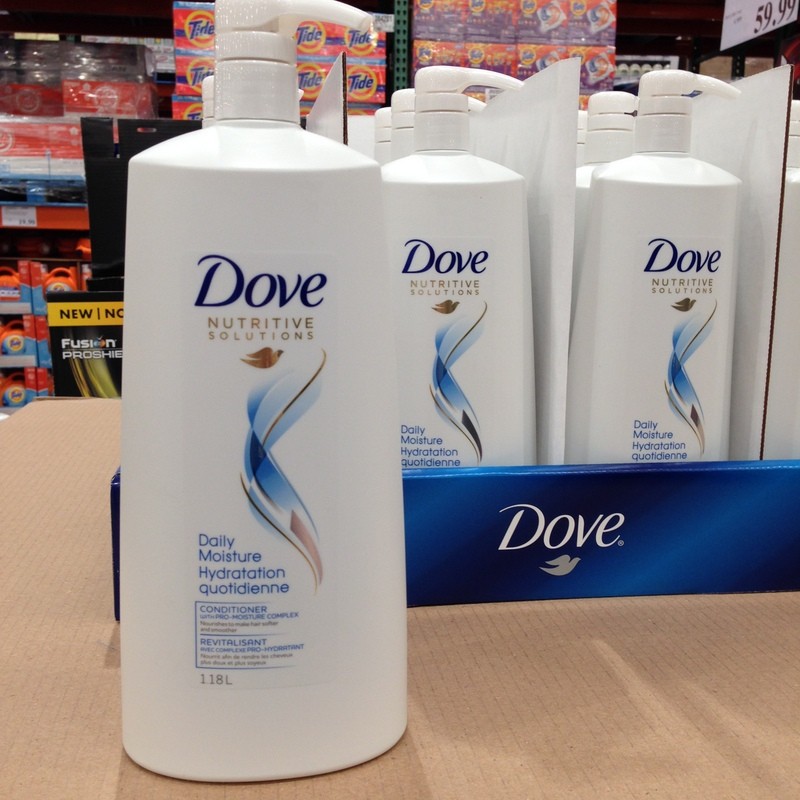 Marc Anthony Shampoo & Conditioner, 2 x 1L - $15.99, reg. $19.99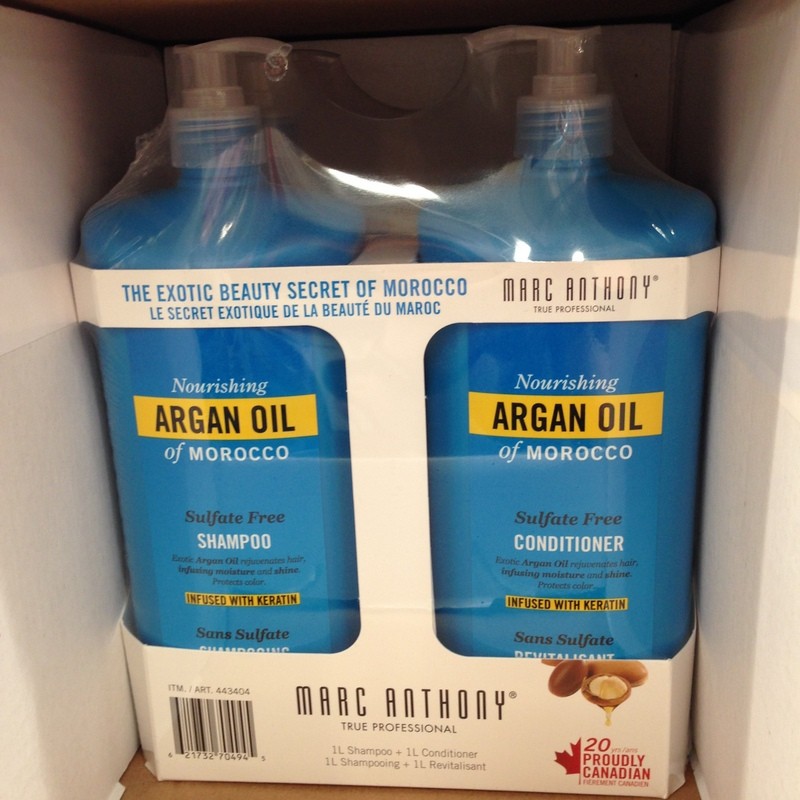 Aveeno Positively Radiant 2 x 120 mls - $19.99, reg. $24.99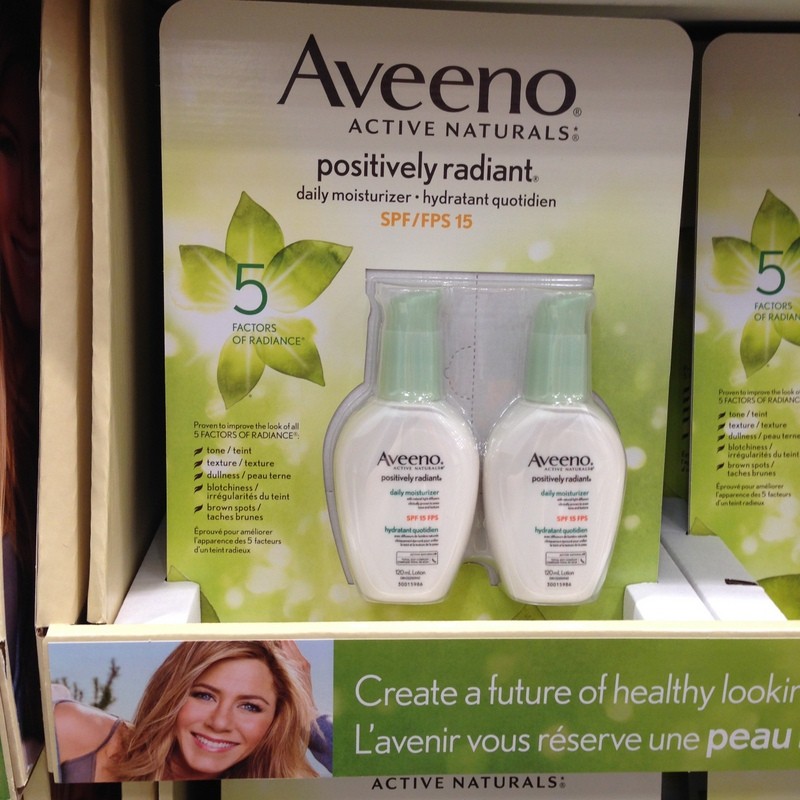 All Greens powder berry flavour, 450 g - $19.99, reg. $24.99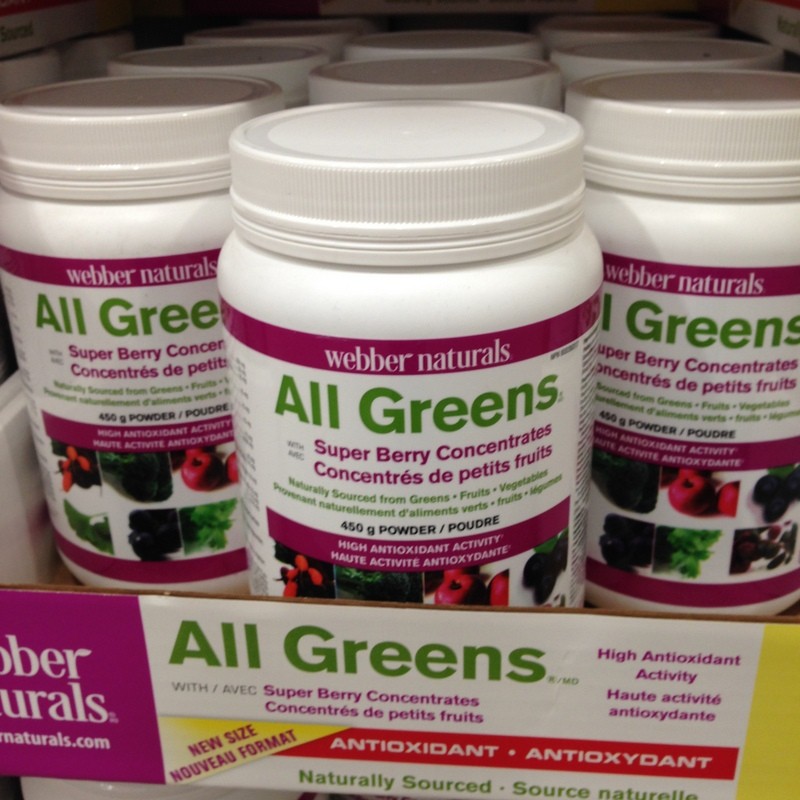 Kirkland Signature calcium plus, 500 tablets - $9.99, reg. $12.99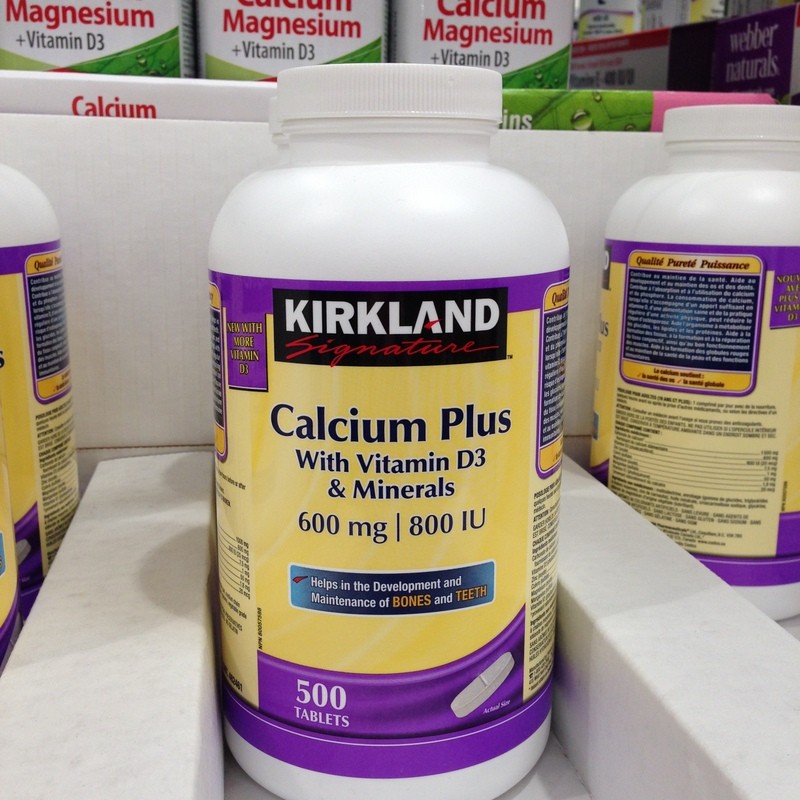 New Nordic hair volume 90 tablets - $31.99, reg. $39.99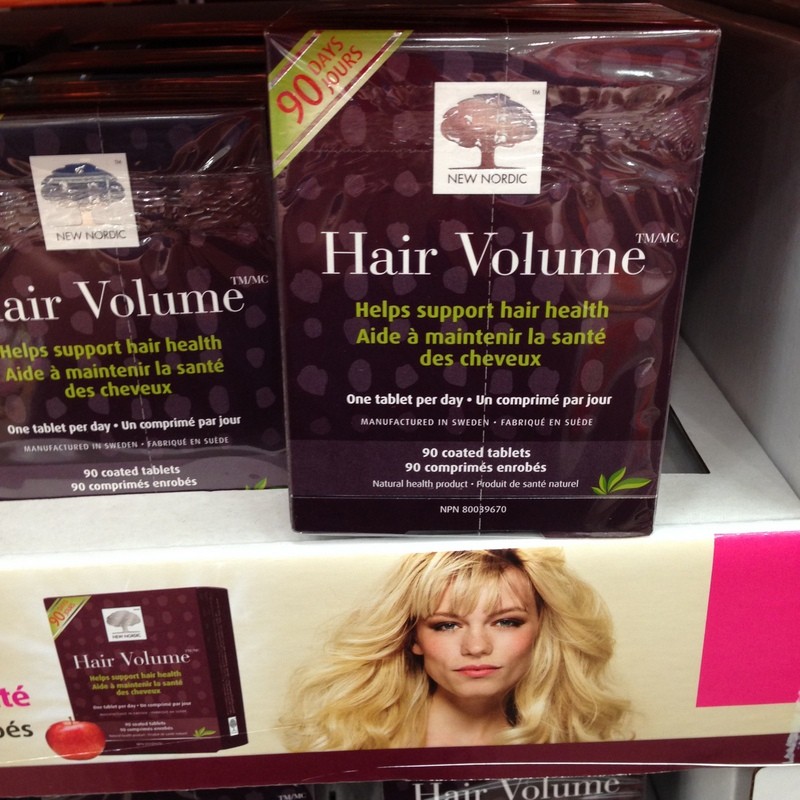 Kirkland Signature coenzyme Q10 200 mg, 225 softgels - $30.79, reg. $39.79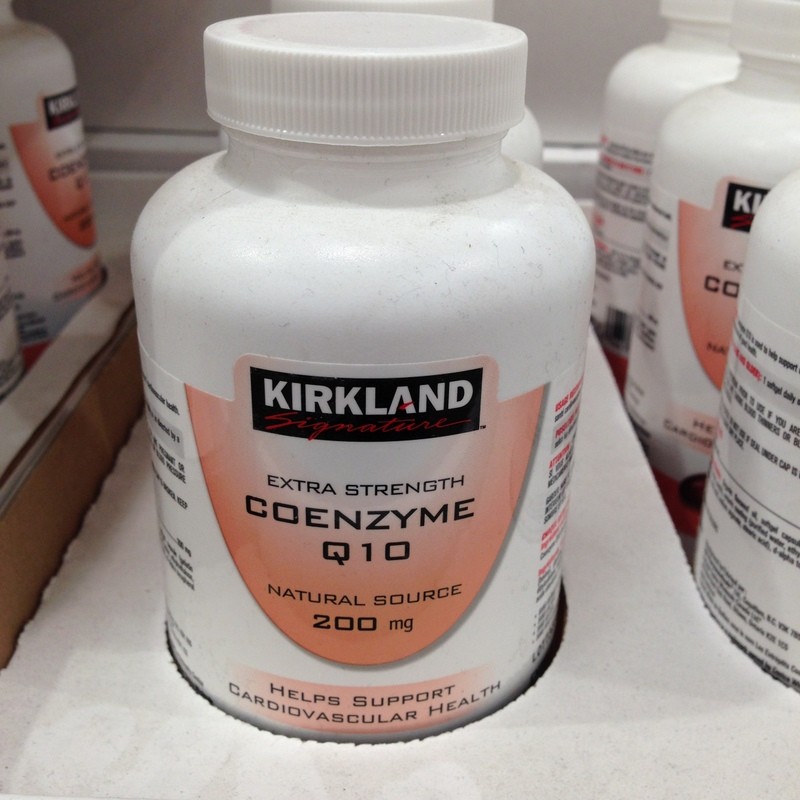 Caltrate Plus calcium supplement, 160 tablets - $15.99 reg. $19.99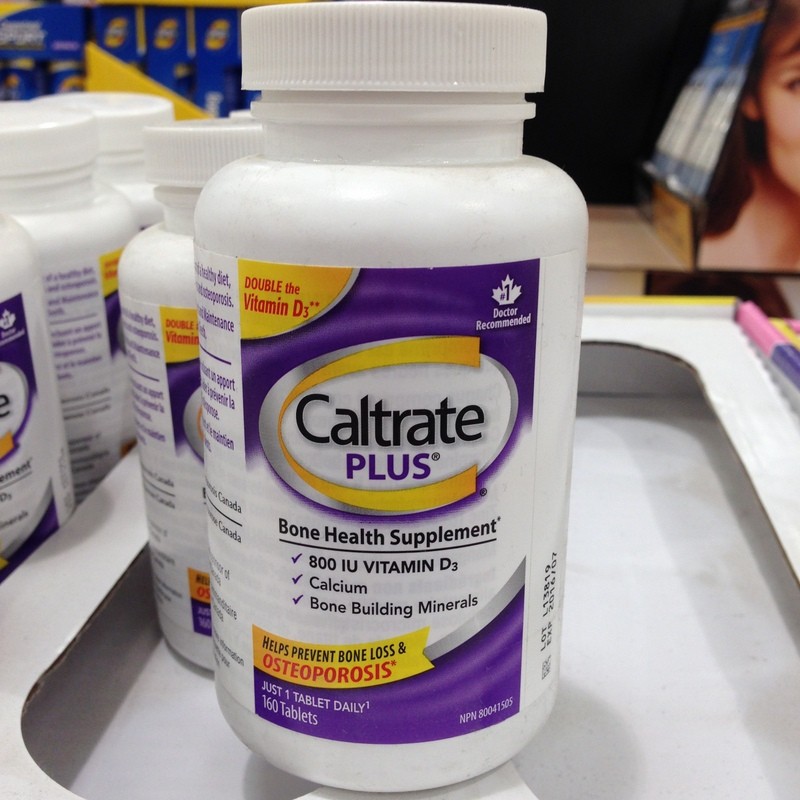 L'il Critters gummy vites, 275 gummies - $8.99, reg. $11.99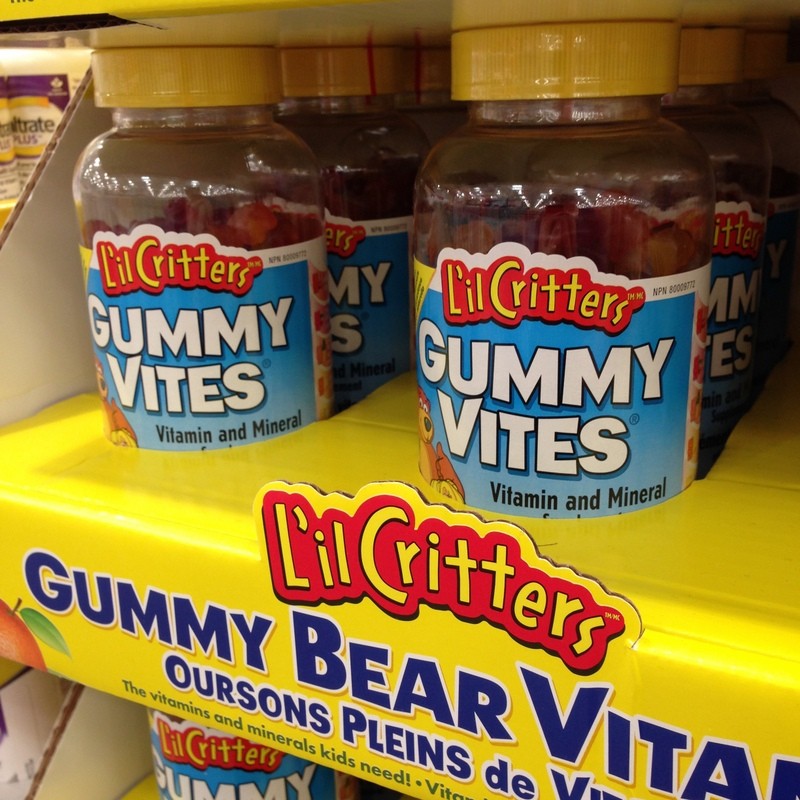 Disney Frozen multvitamin & minerals, 220 gummies - $9.49, reg. $11.99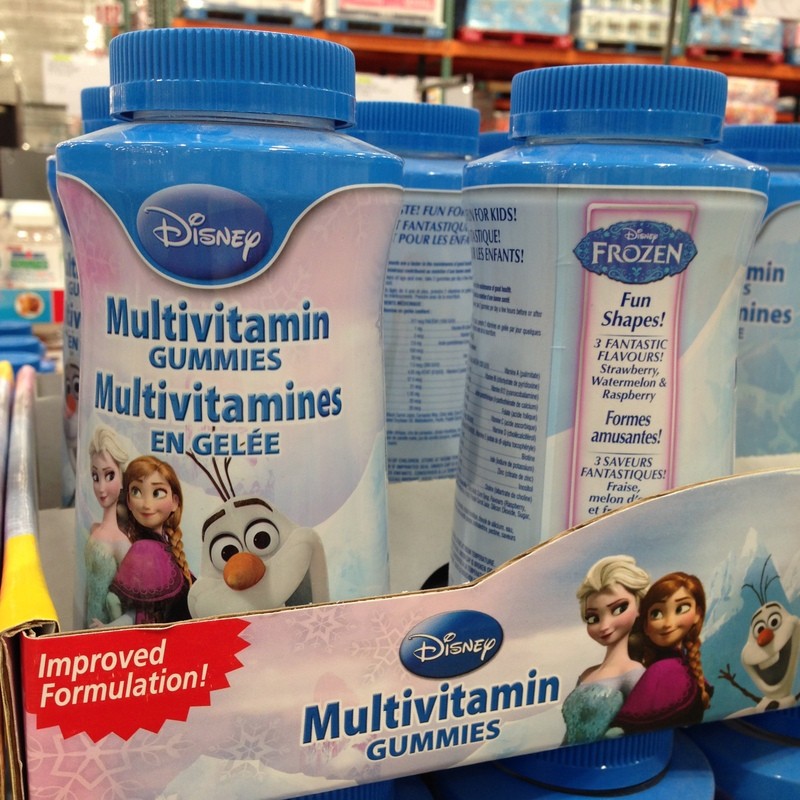 Kirkland Signature children's vitamins, 250 gummies - 9.99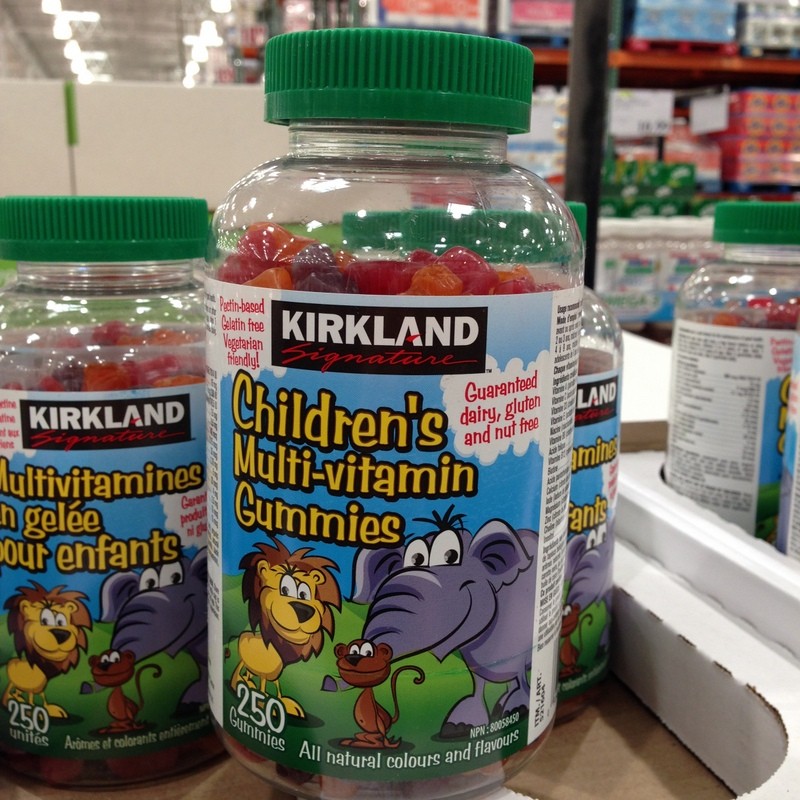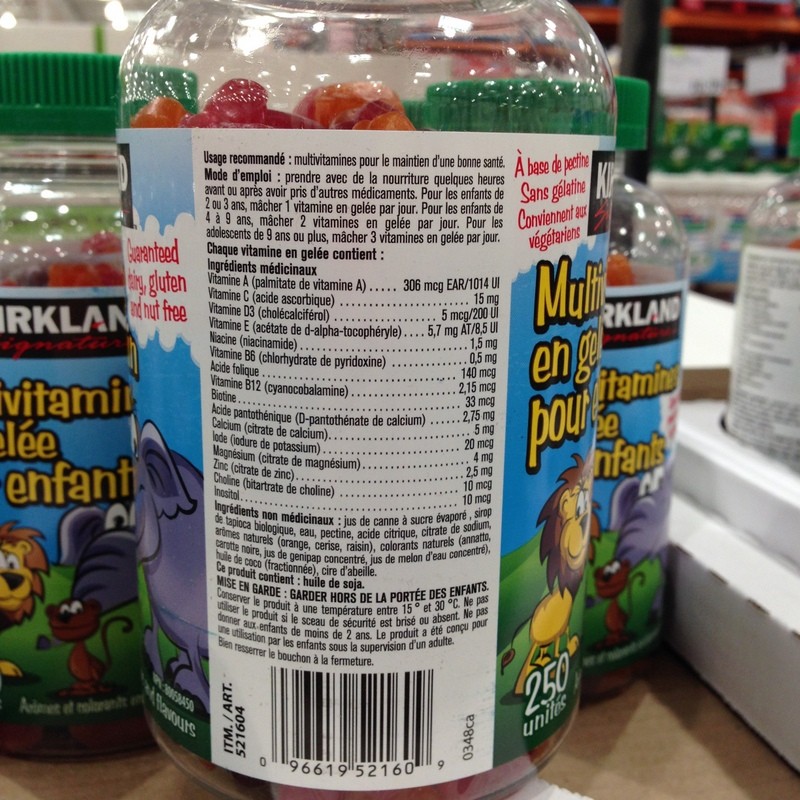 Softsoap 2 x 2.36 L - $8.69, reg. $11.69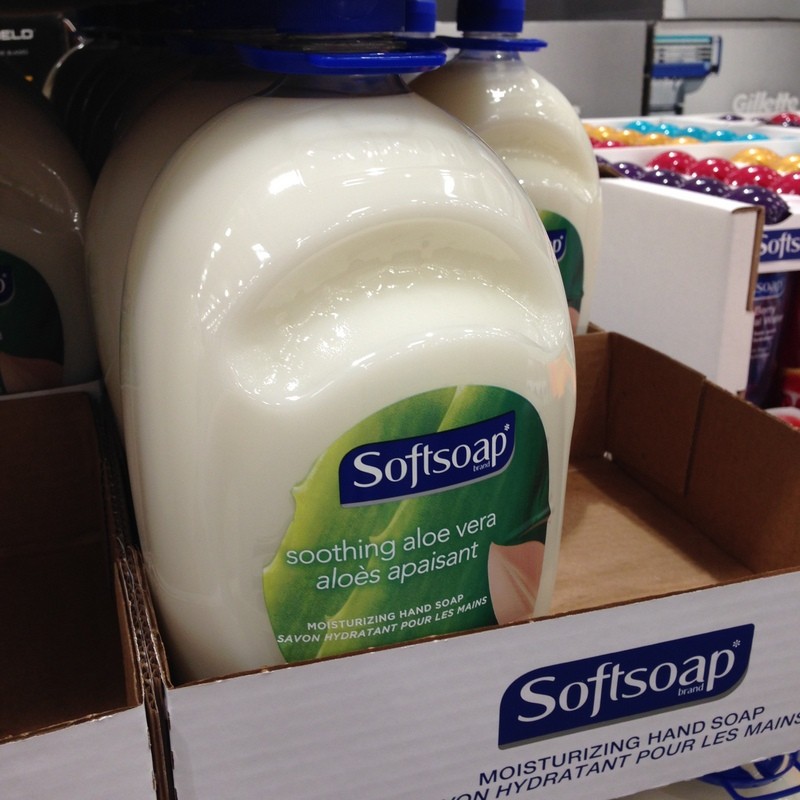 Iron Kids Omega 3, 200 gummies- $9.99, reg. $13.99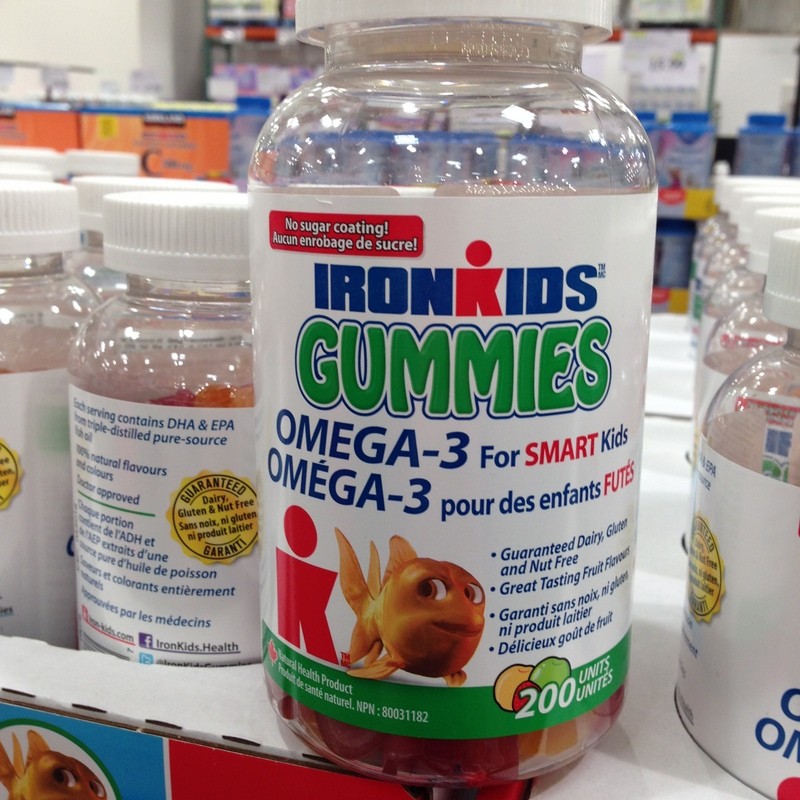 Opti-Free Replenish, 2 pack - $12.99, reg. $16.99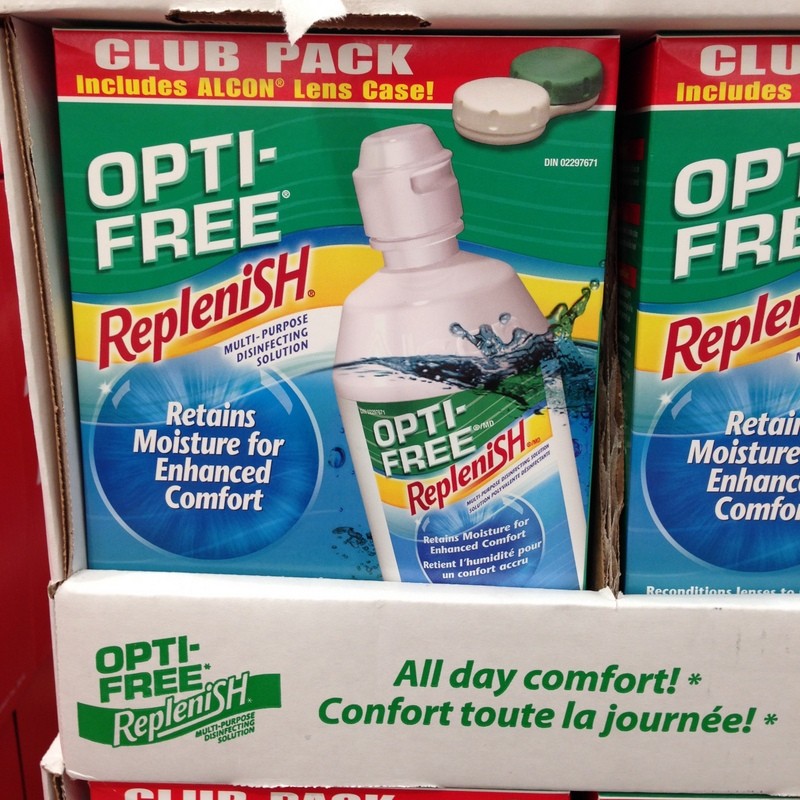 Furniture

Emerald Settee - $139.99, reg. $189.99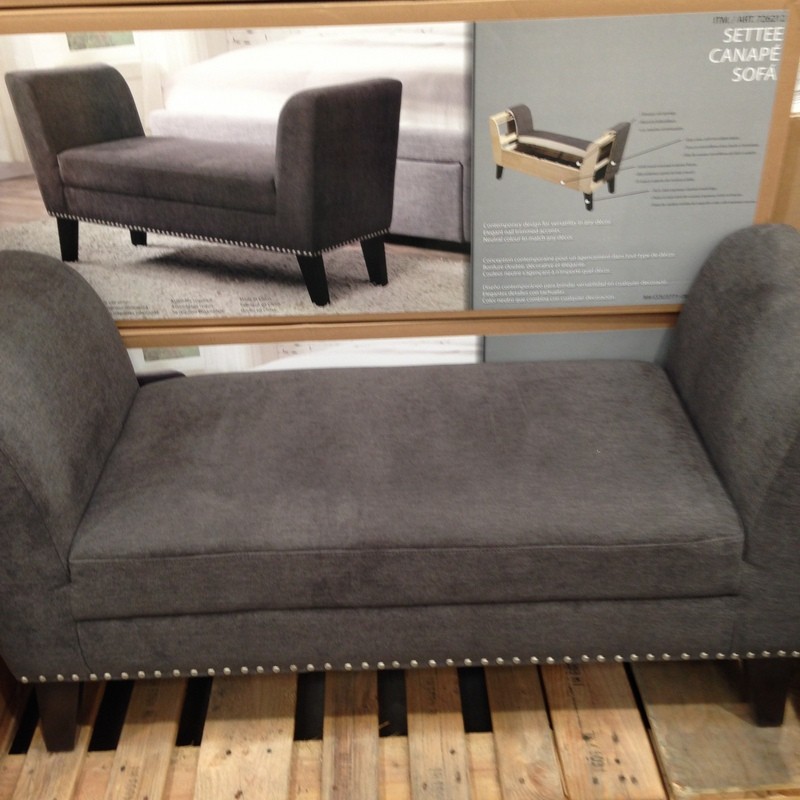 Books & Toys
Soft Body Vehicles 5 Pack - $16.99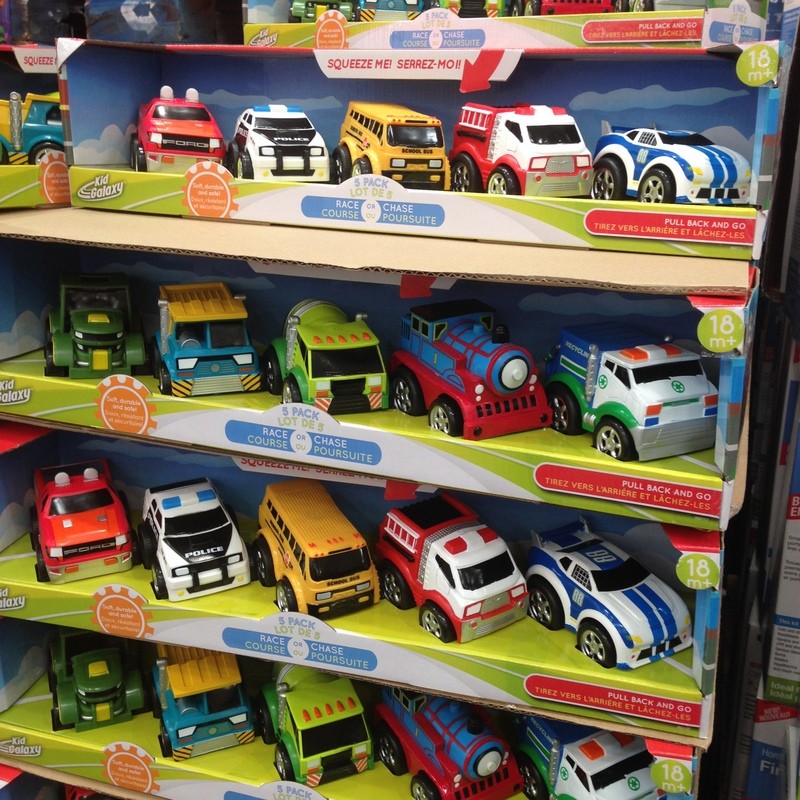 Disney Dreamworks Beauty Case Assortment - $19.99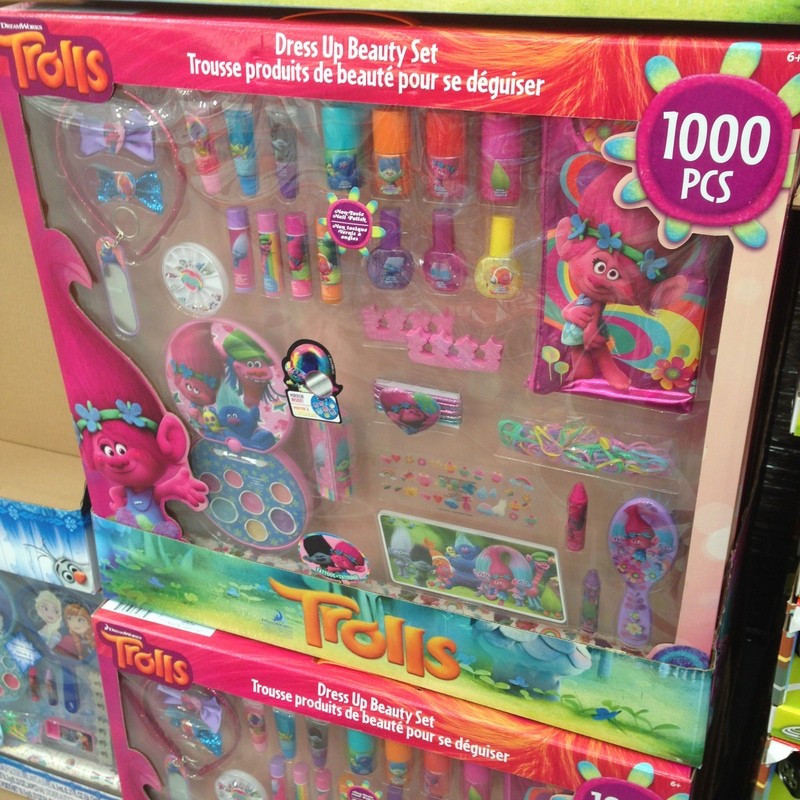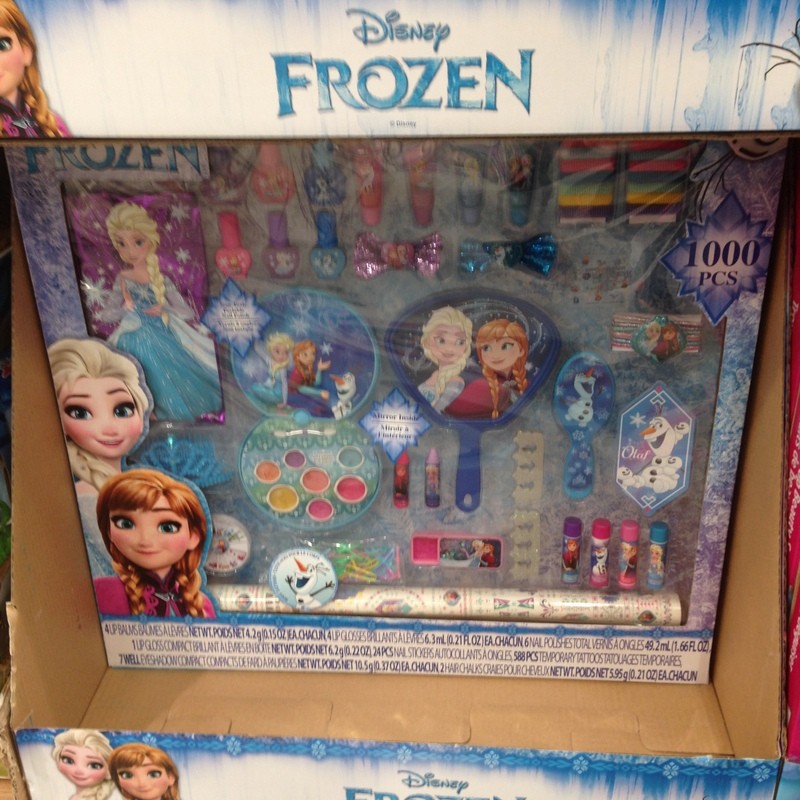 The Lion Guard Defend The Pride Lands Play Set - $25.99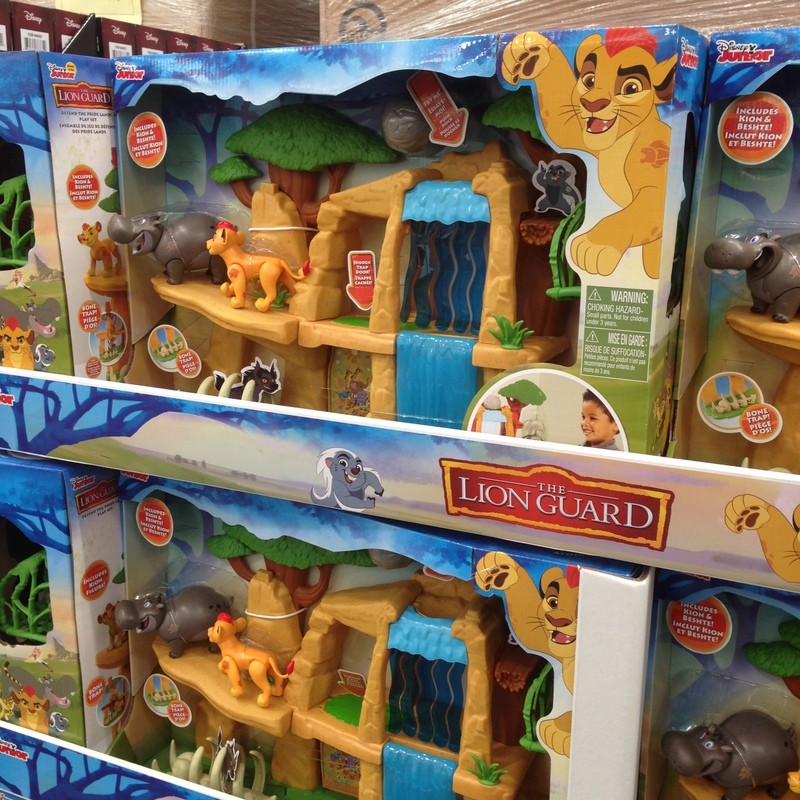 Star Wars/Avengers Hero Masher Figurines 5-Pack - $35.99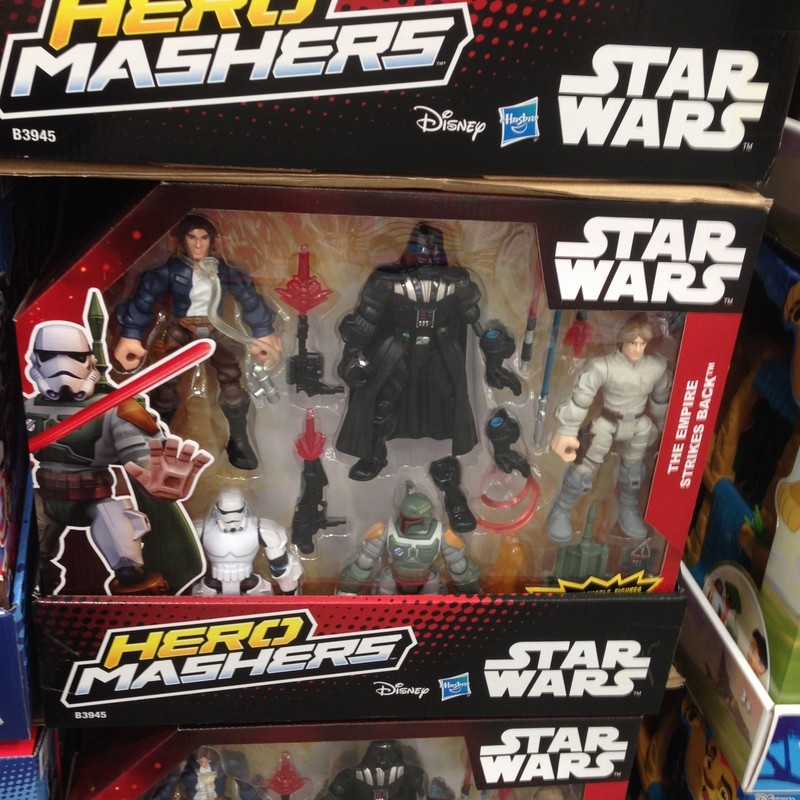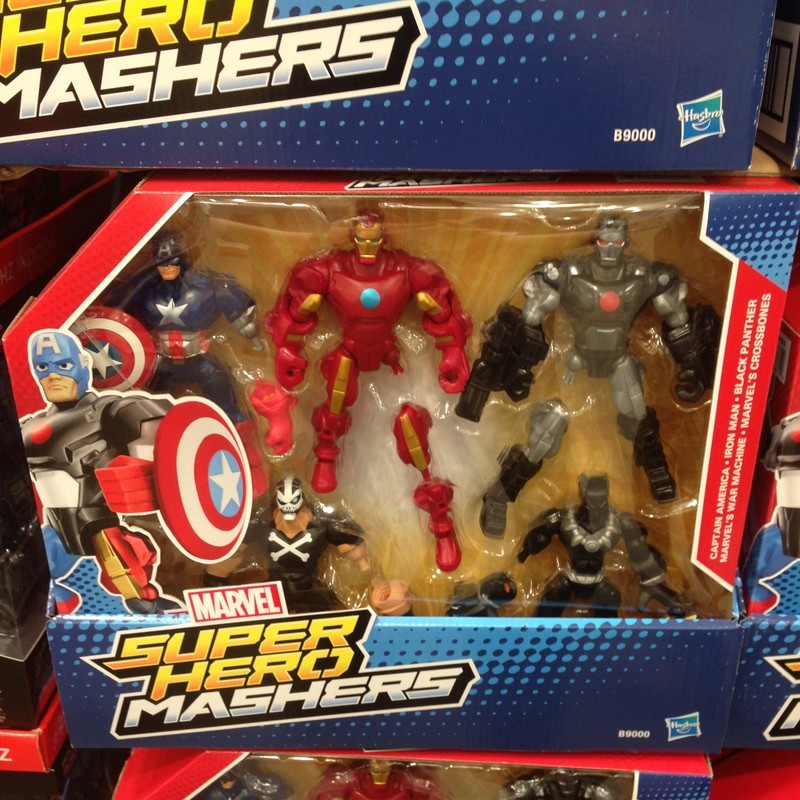 Propel Zipp Nano Drone - $29.99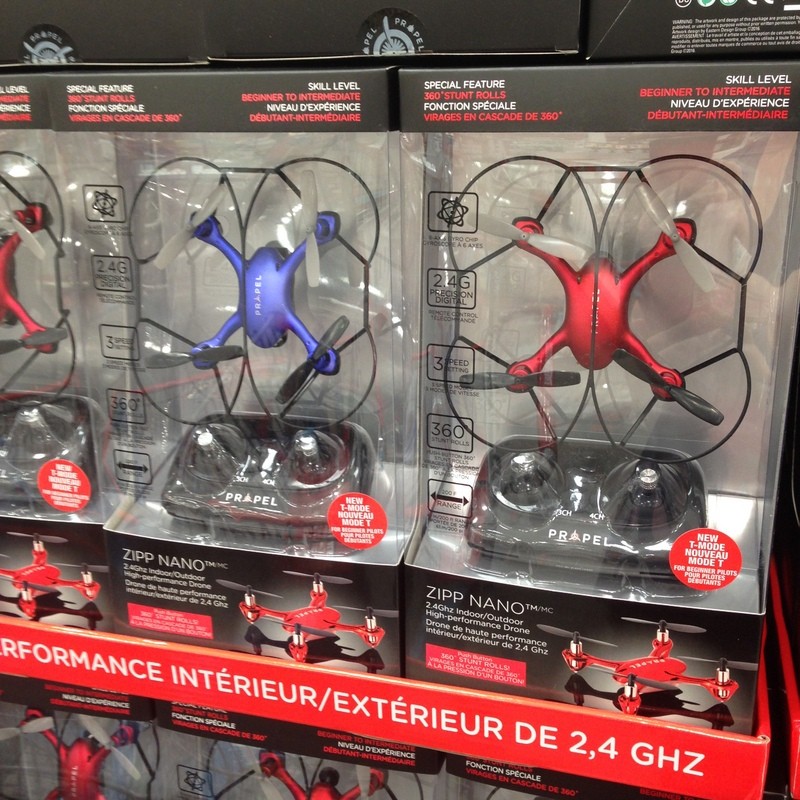 Harry Potter And The Cursed Child - $22.69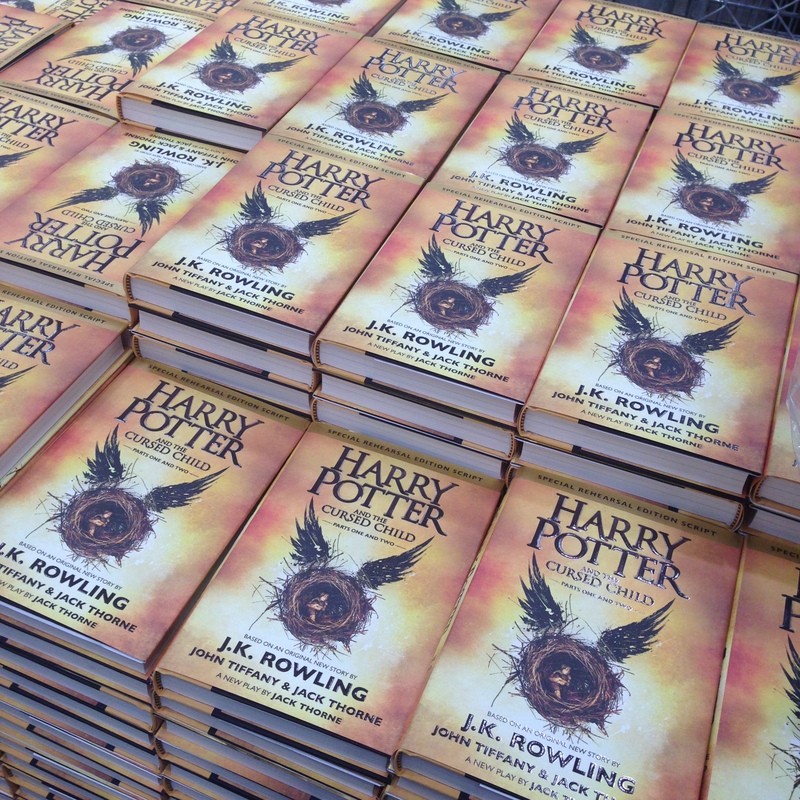 Bedon Giant Art Jar - $17.99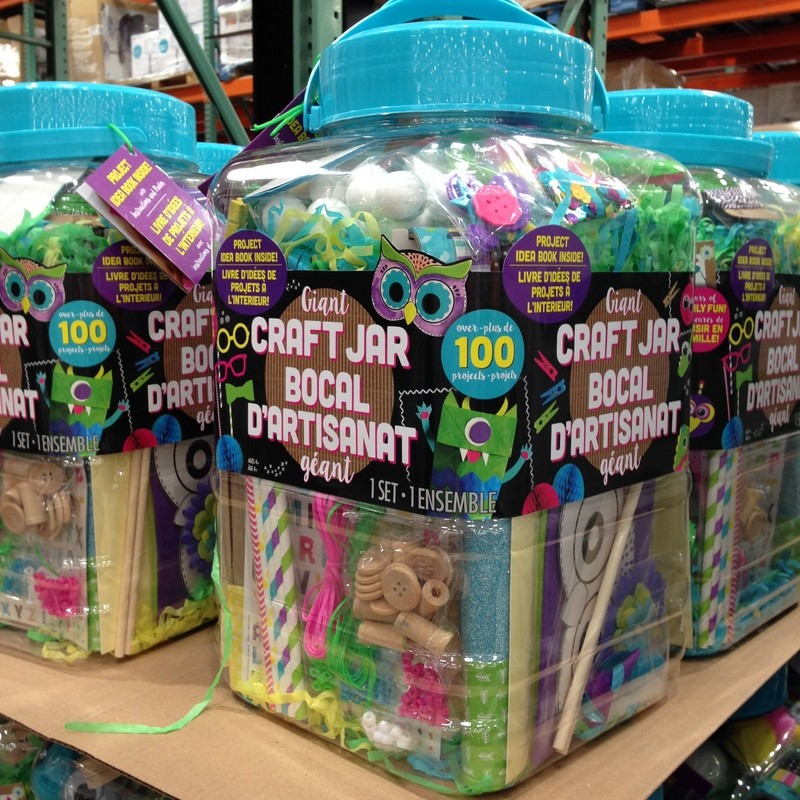 Lego Star Wars The Force Awakens
XBox 360 Or Wii-U - $49.99, reg. $57.99
Xbox One Or PS4 - $59.99, reg. $67.99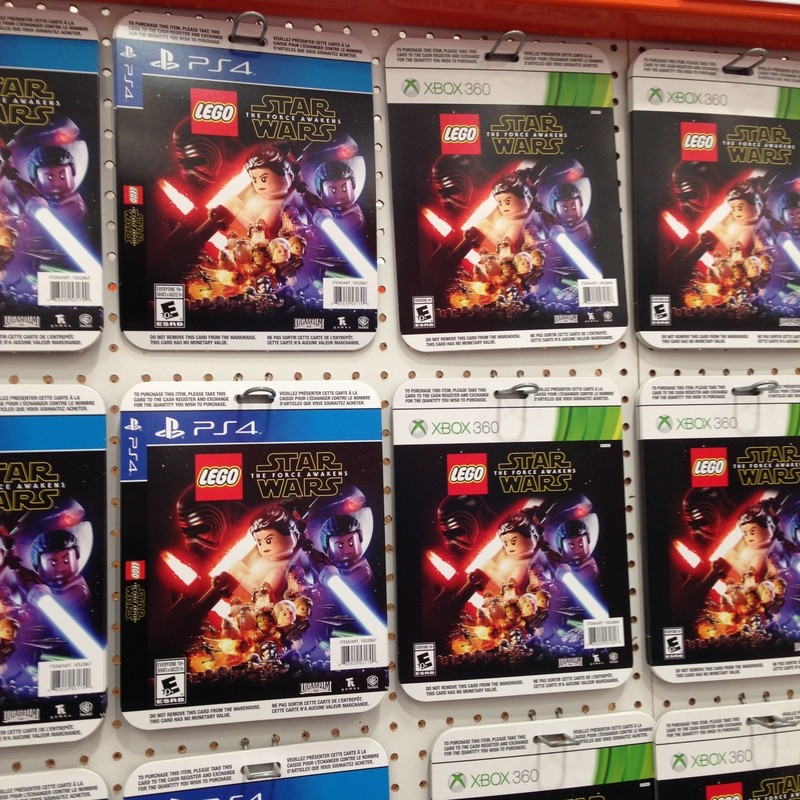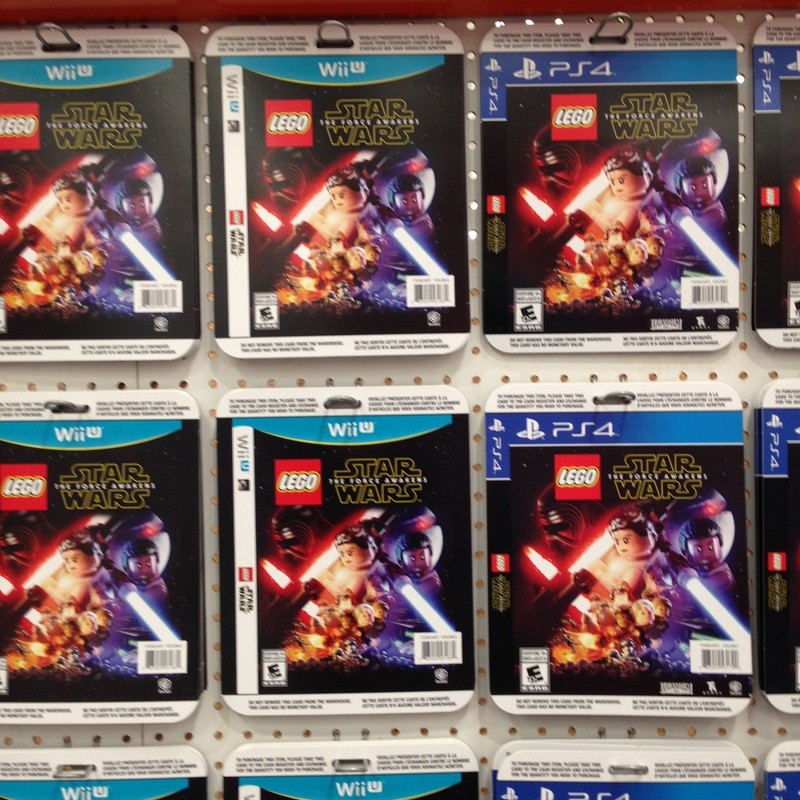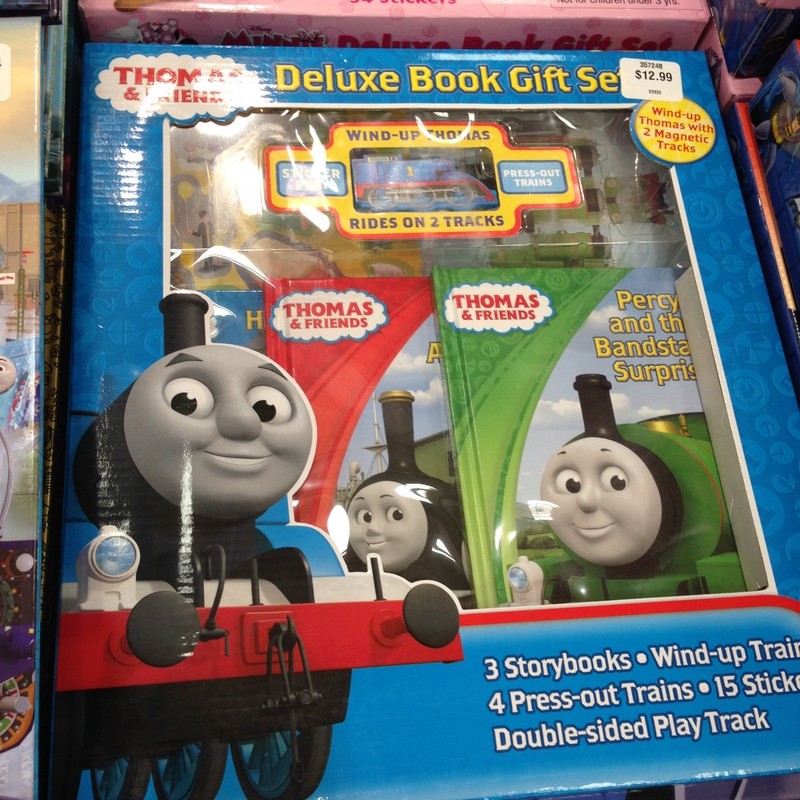 Prismacolor Scholar colouring set, 36 pieces - $15.99, reg. $19.99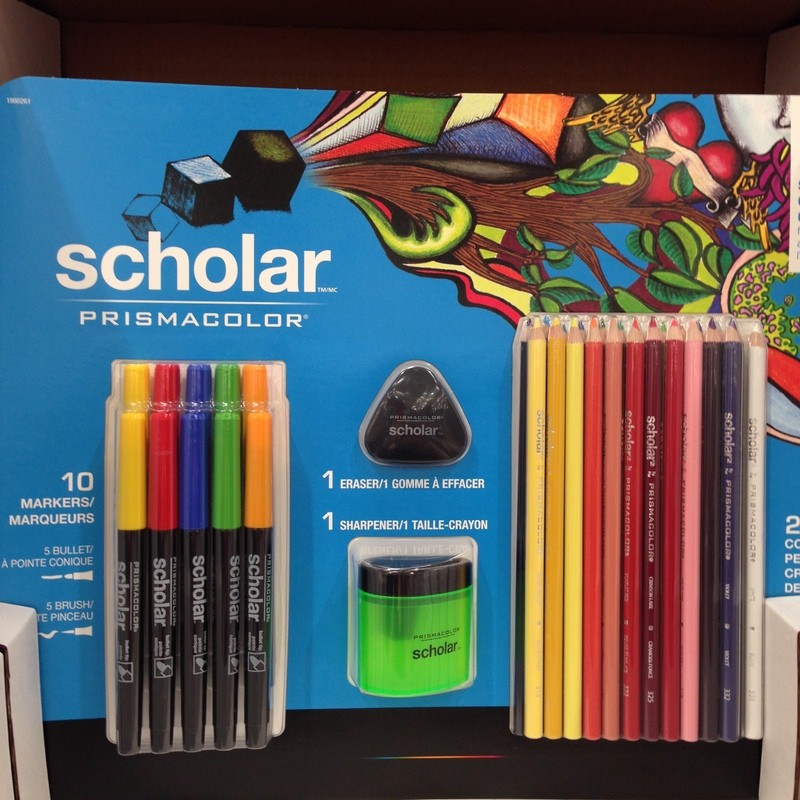 Teddy Bear 93 inches tall, (see pound of butter sitting close to his right arm that I placed there, for you to gauge how BIG he is!) - $224.99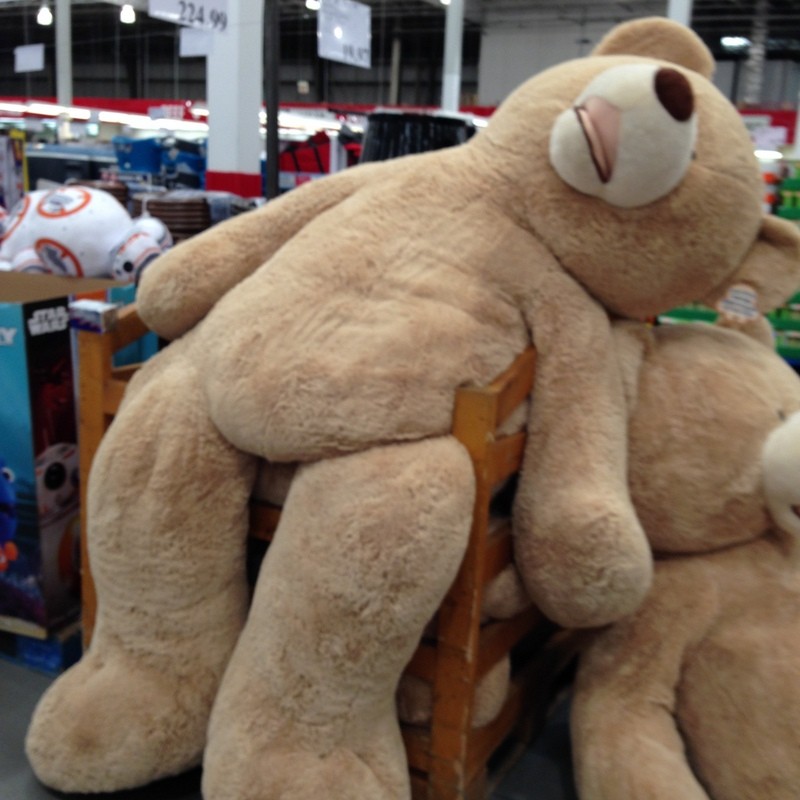 Disney Nickelodeon pillowtime pals, 18.99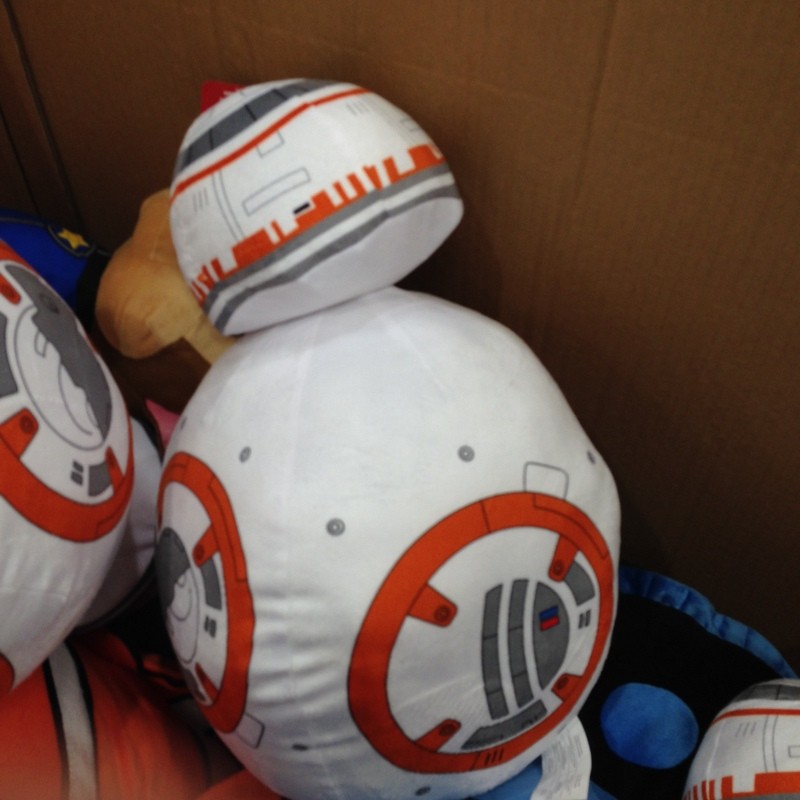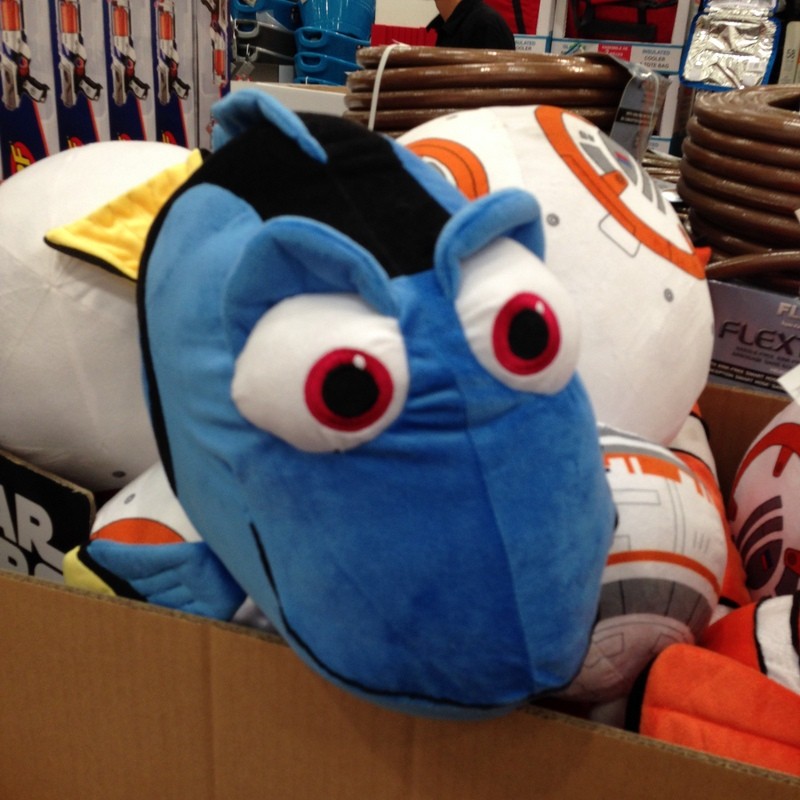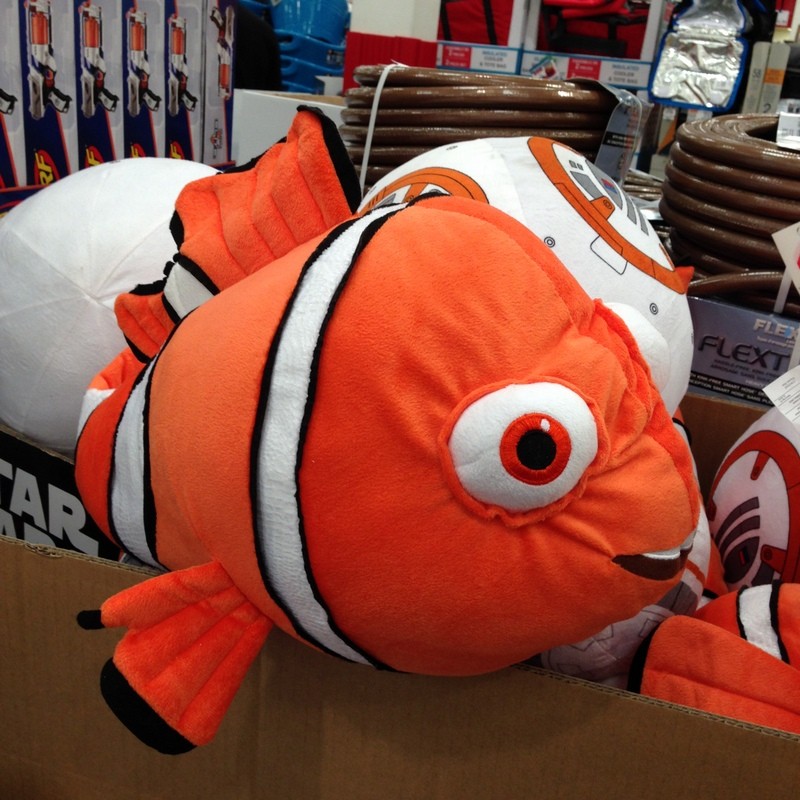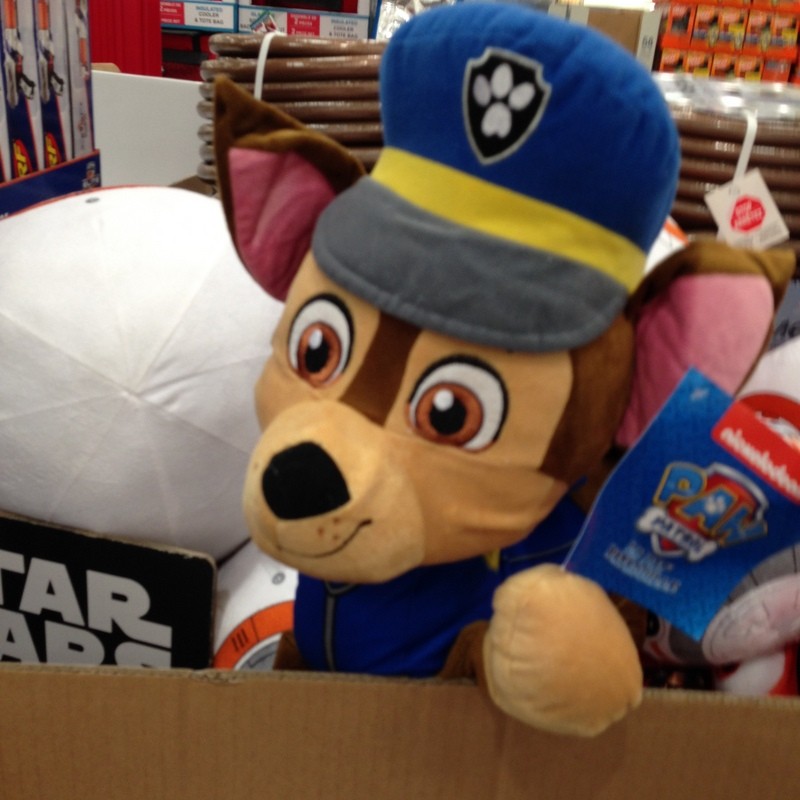 Alex Brands 38 piece kitchen set, $24.99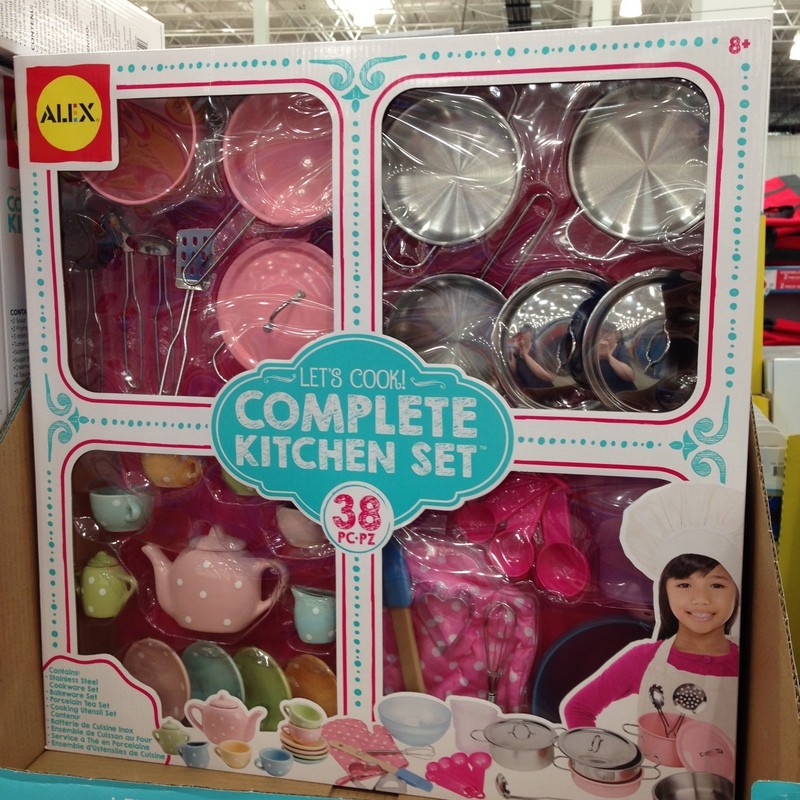 Paw Patrol talking night light, $18.99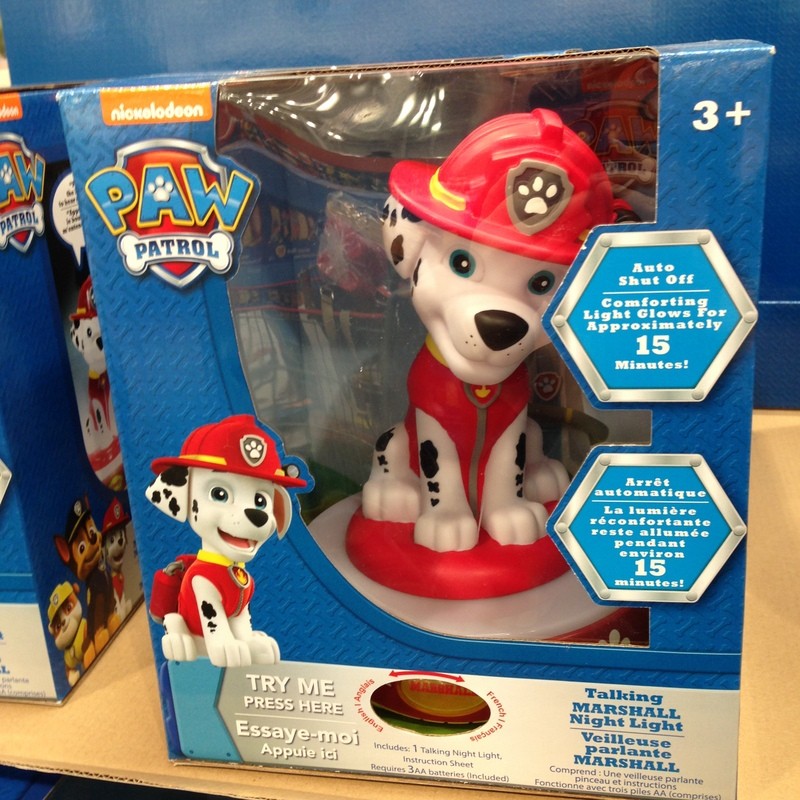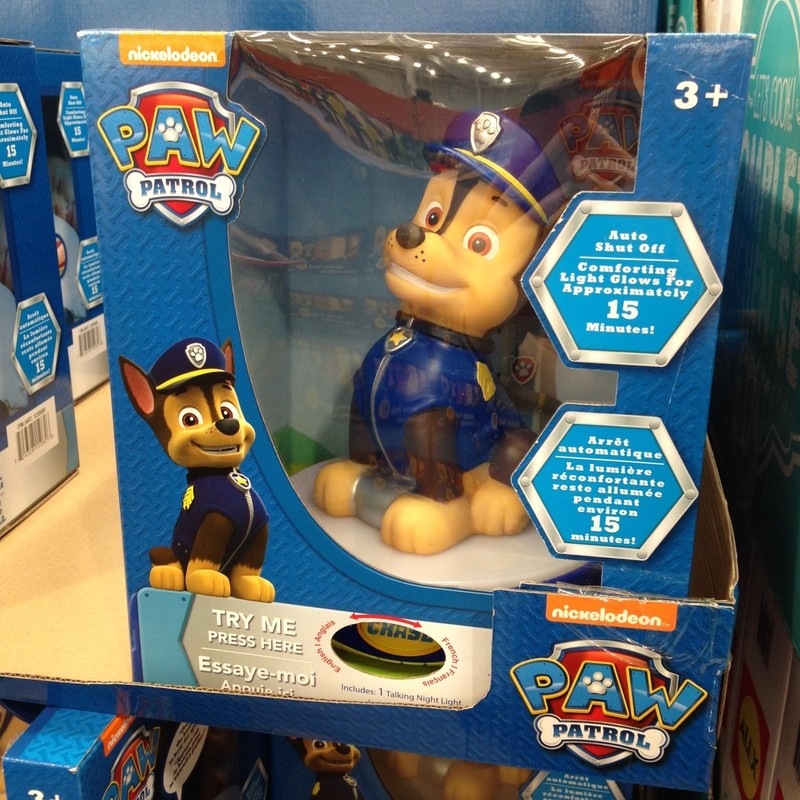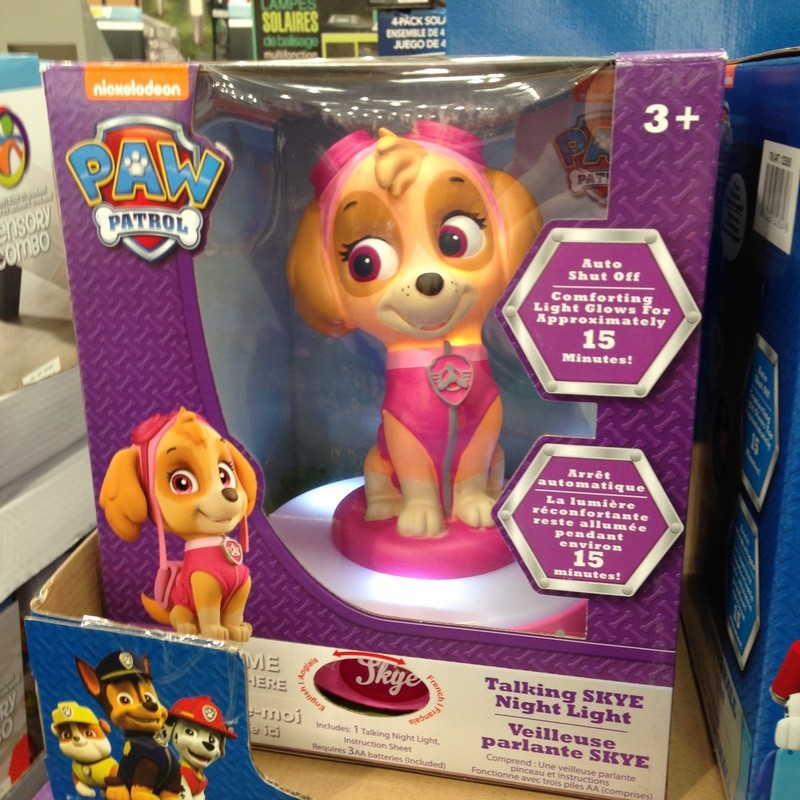 Sensory Combo, 7 piece multi pack - $17.99
Smithsonian science kit, 4-pack - $22.99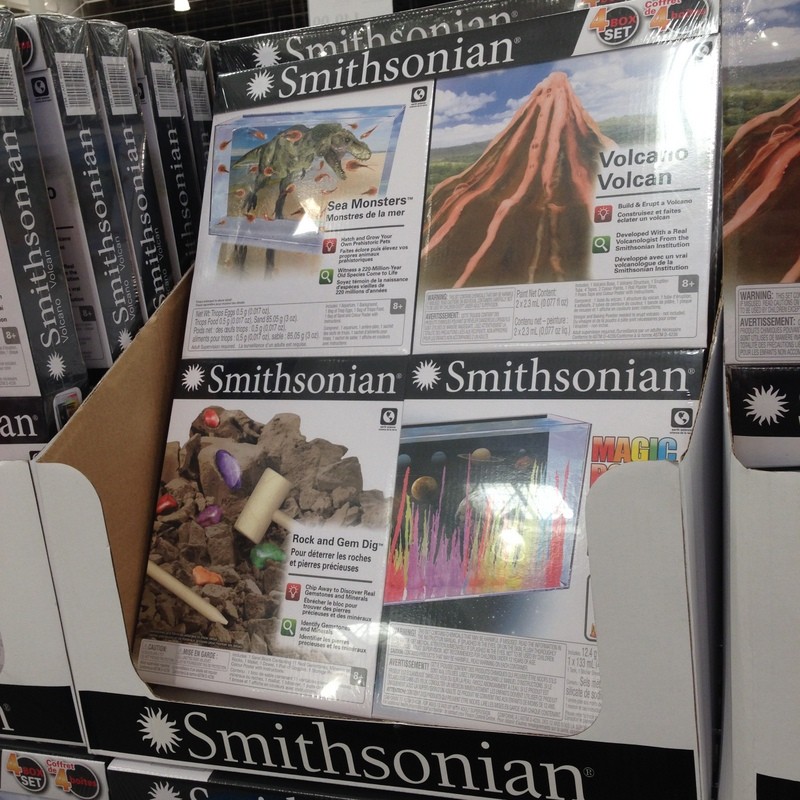 Halloween Costumes
Licensed child costumes ages 3 - 6 - $23.99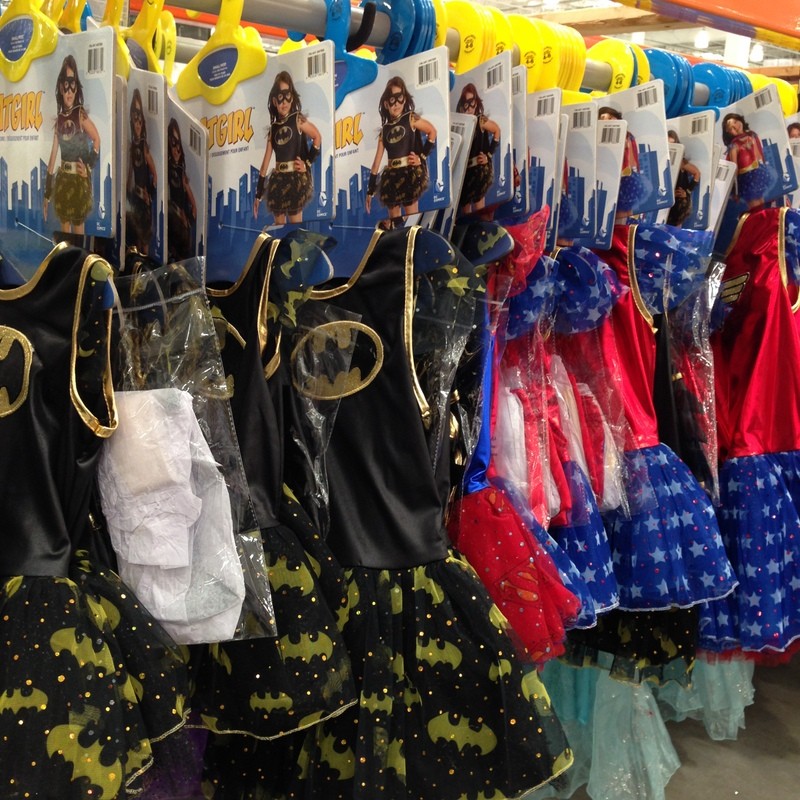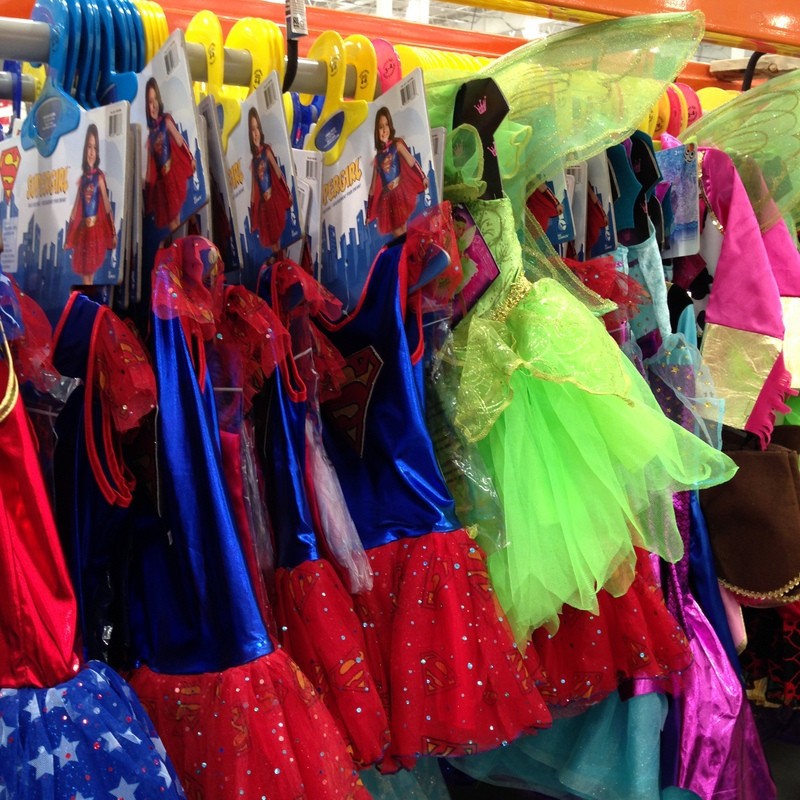 Teetot fantasy costumes, 3 - 6 years - $22.99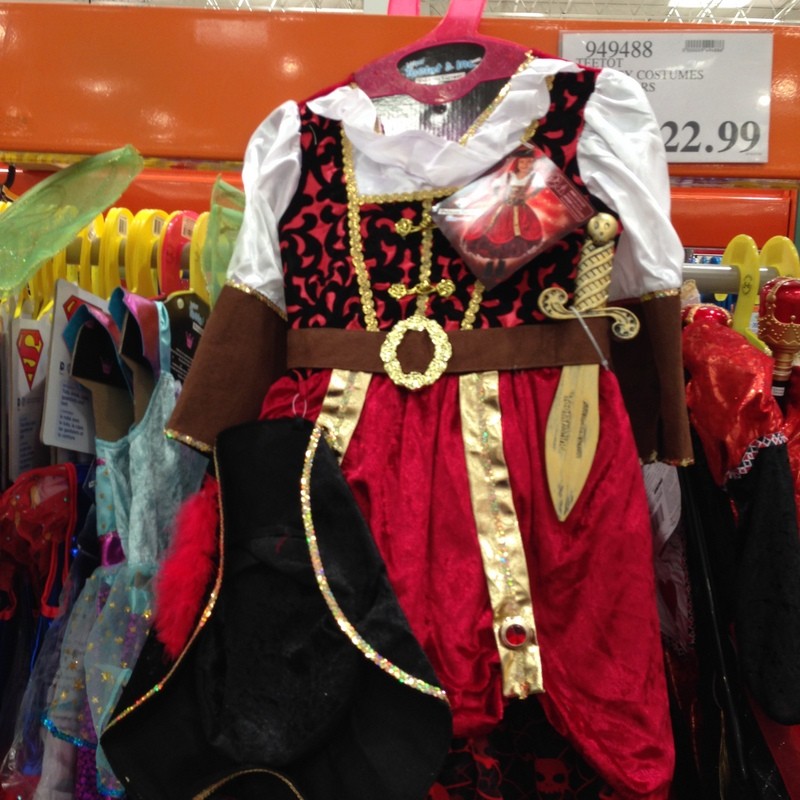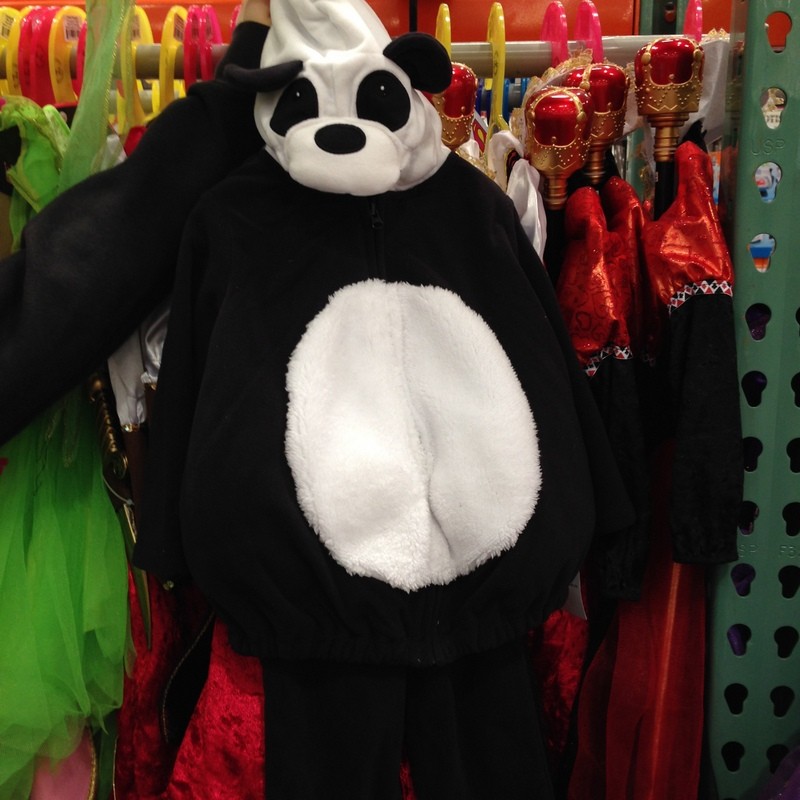 Disney Princess Costumes - $37.99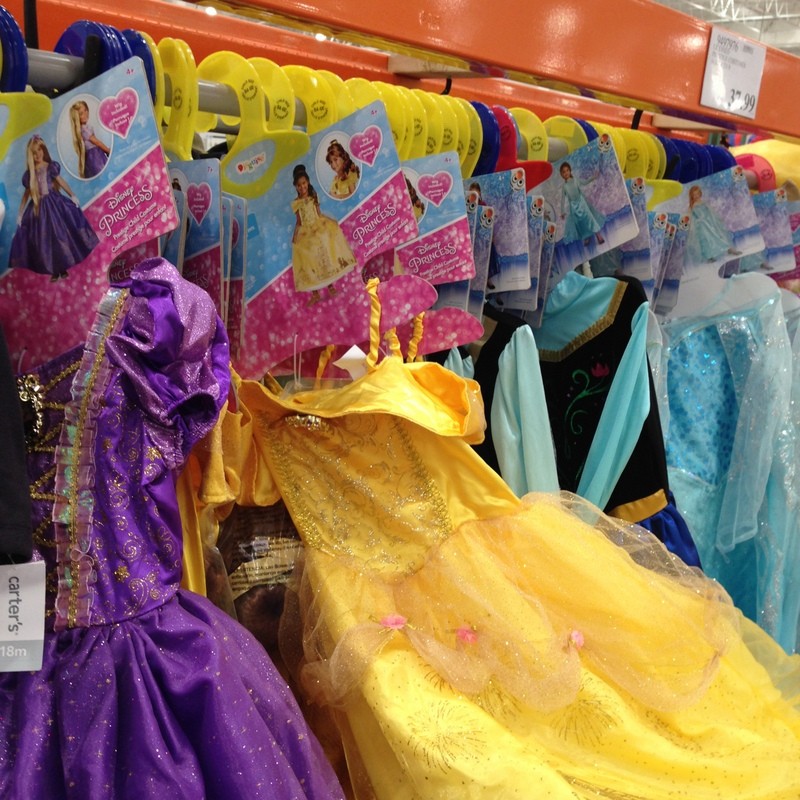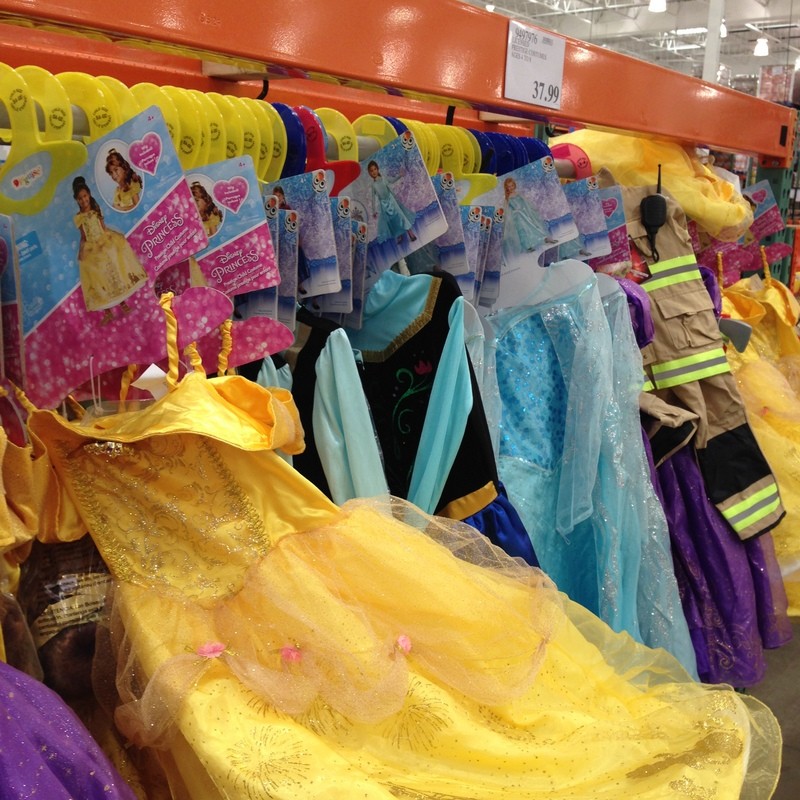 Licensed Toddler costumes, $18.99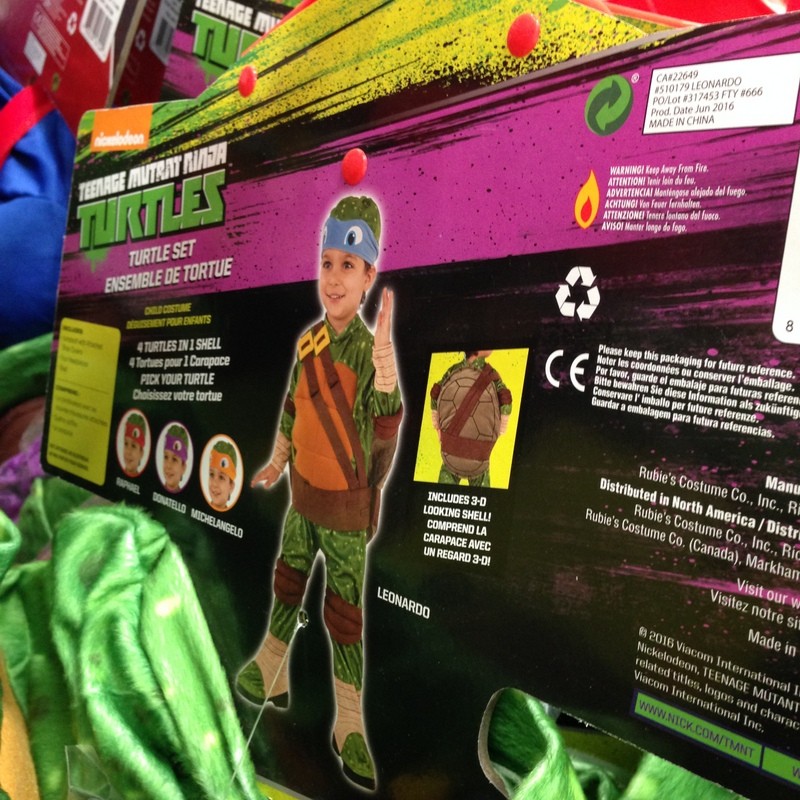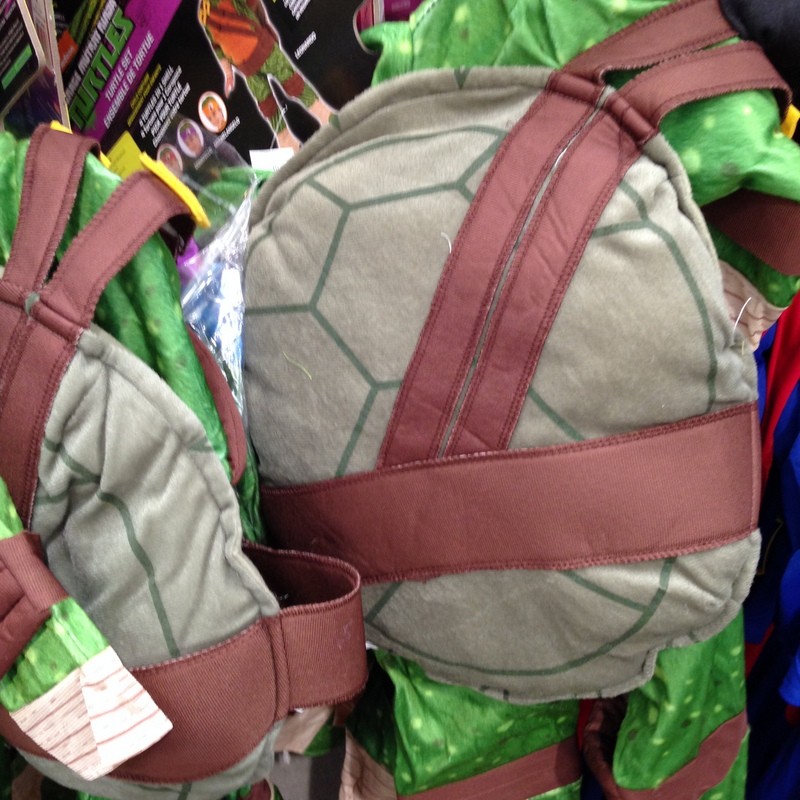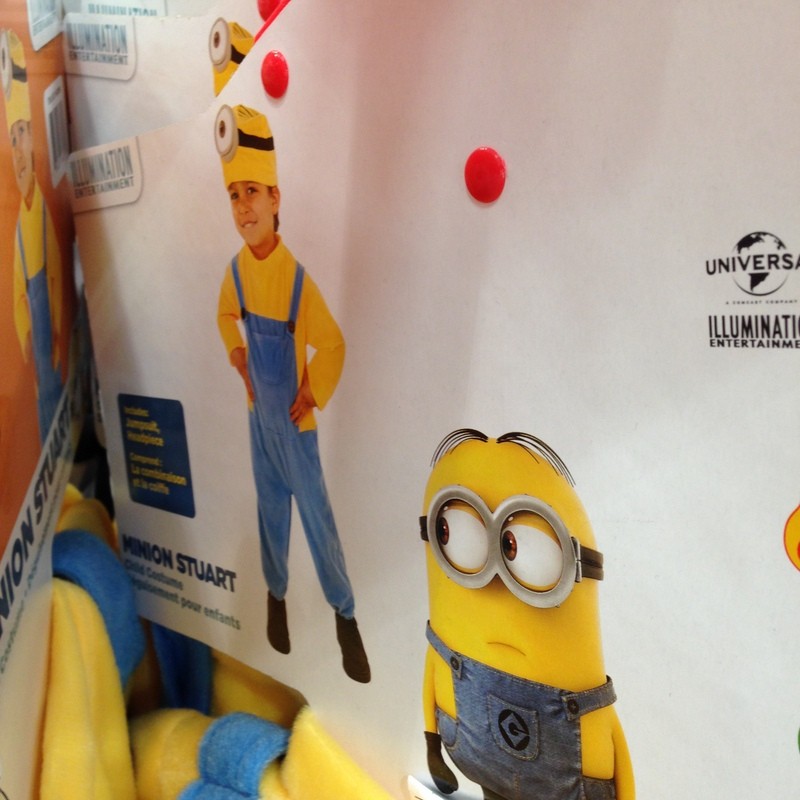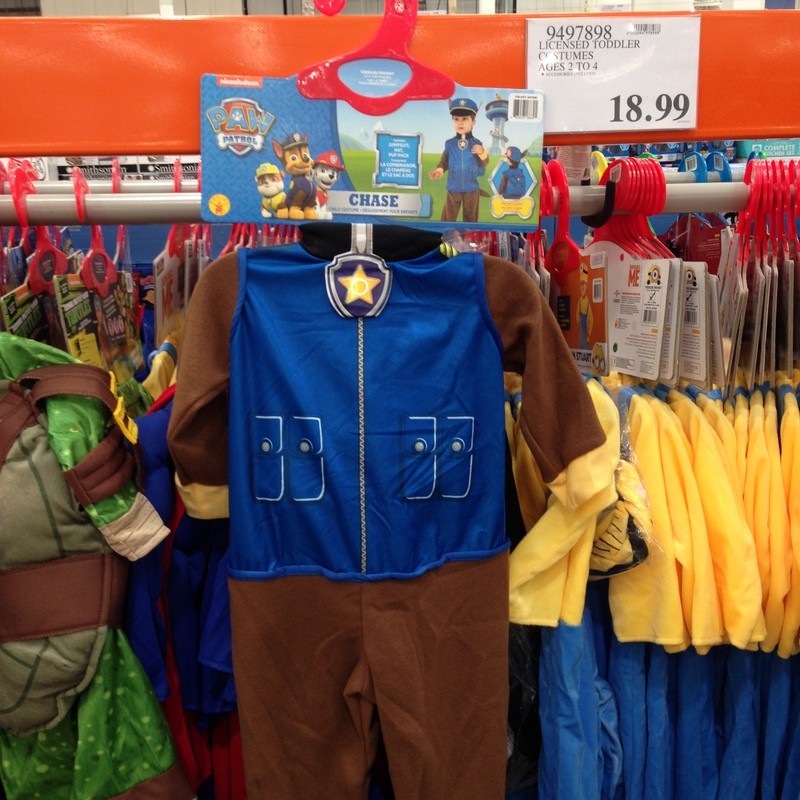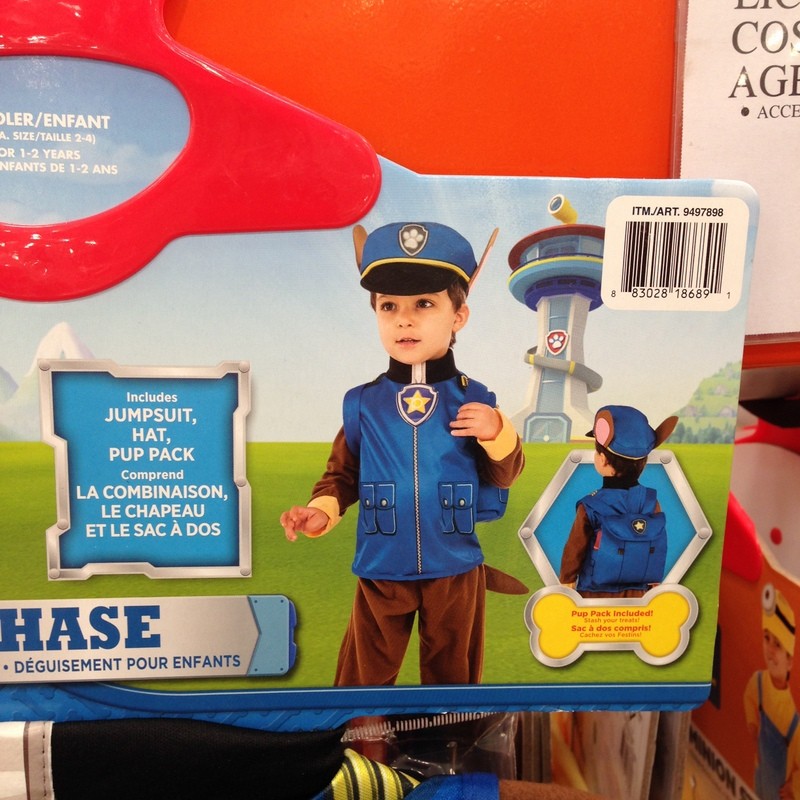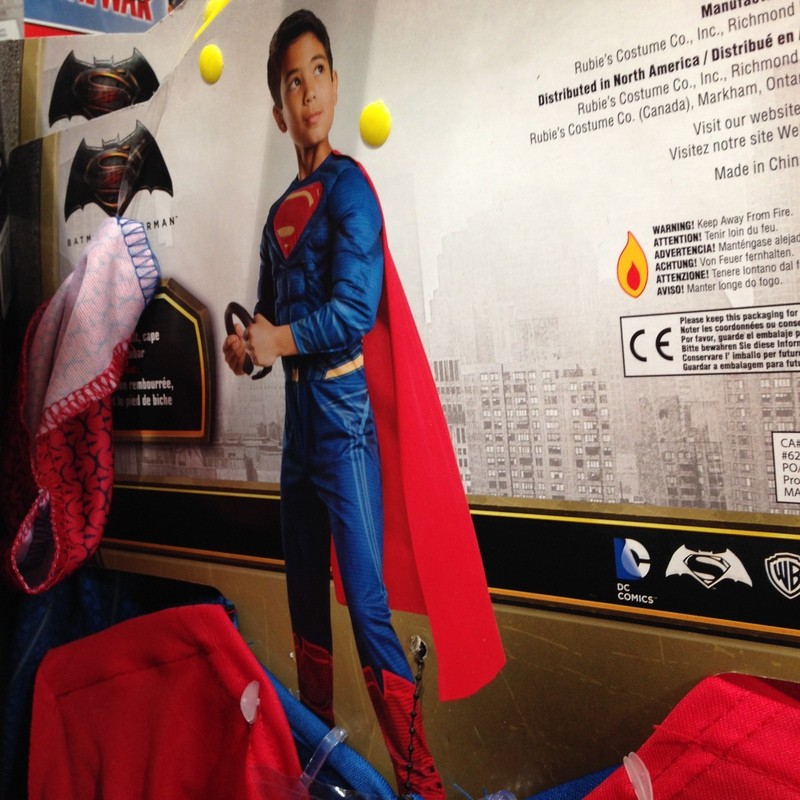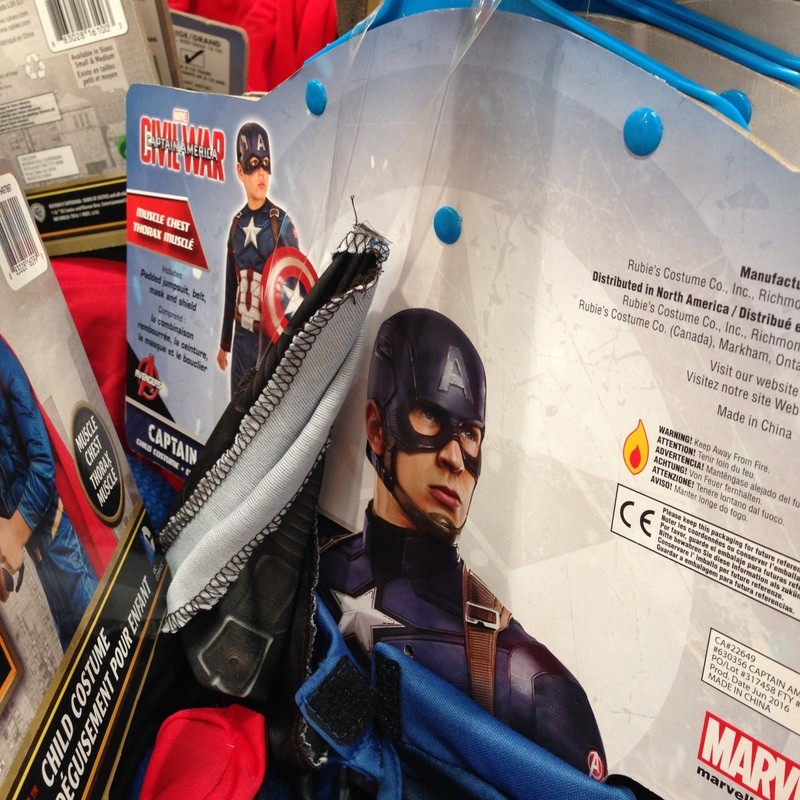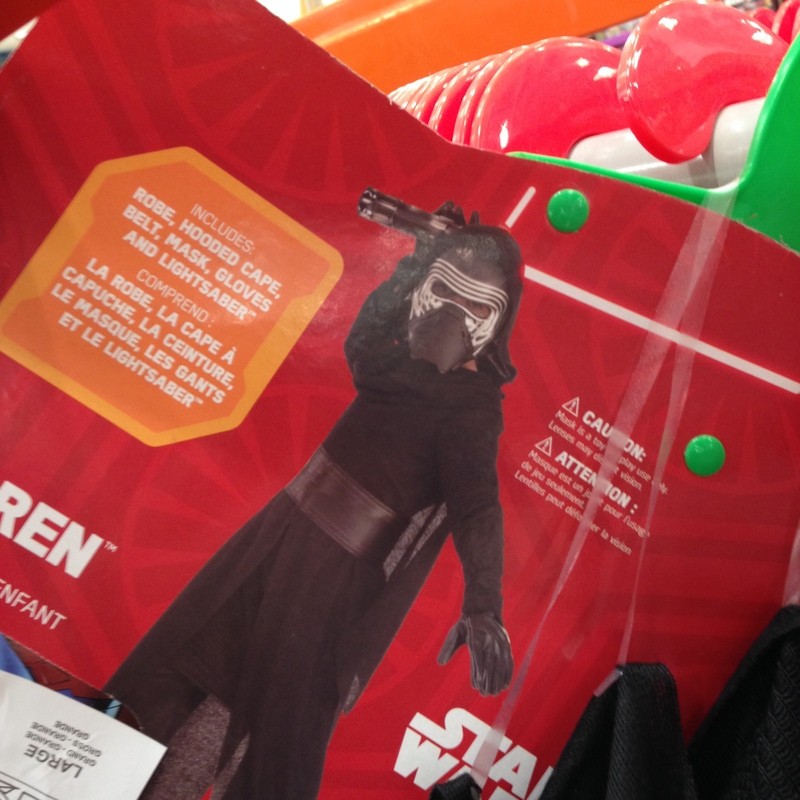 Carter's infant costumes, 3 - 24 mos - $13.99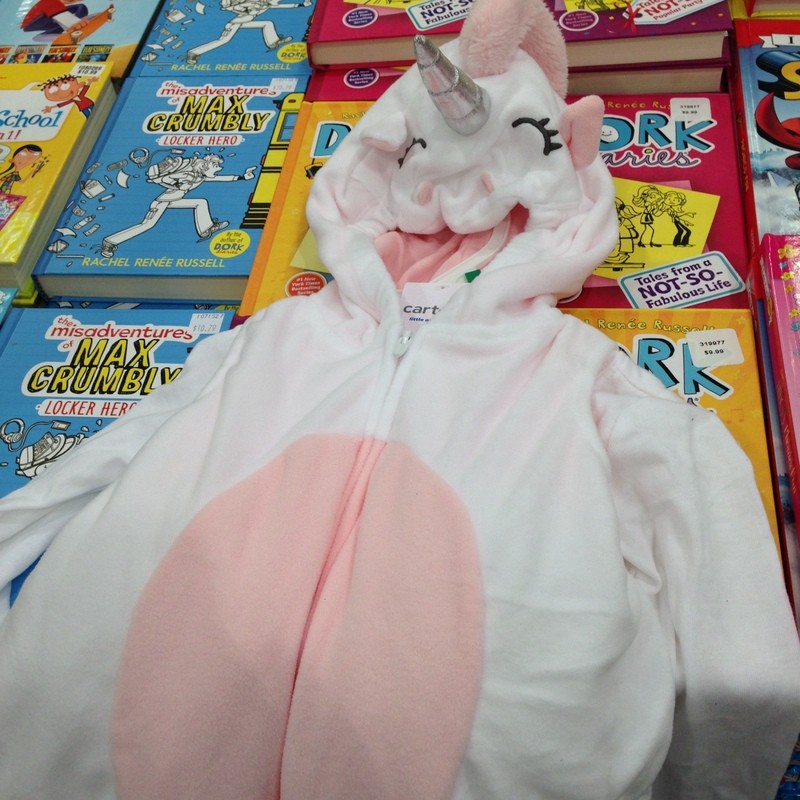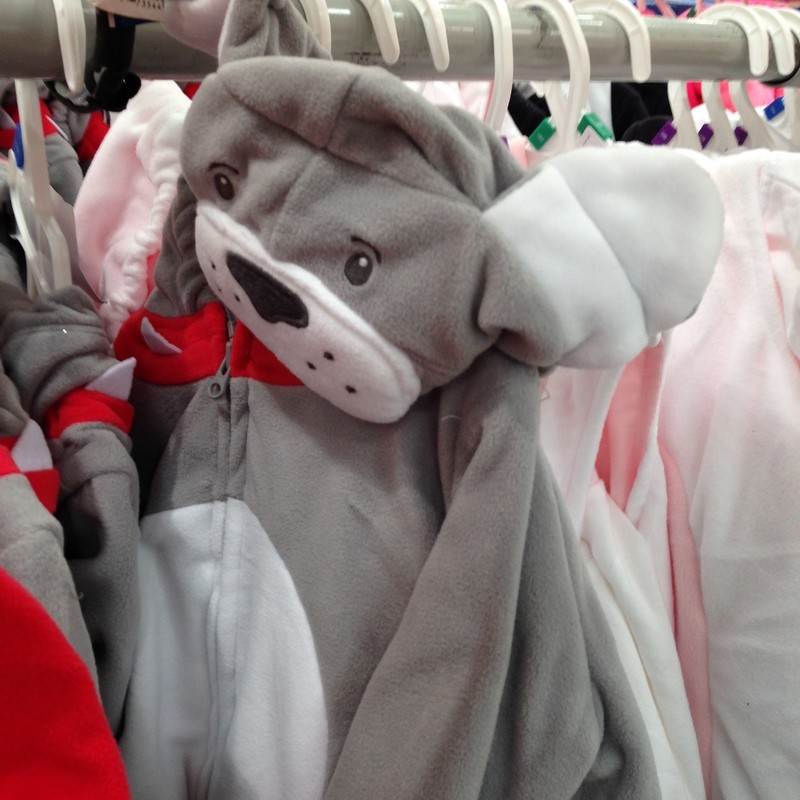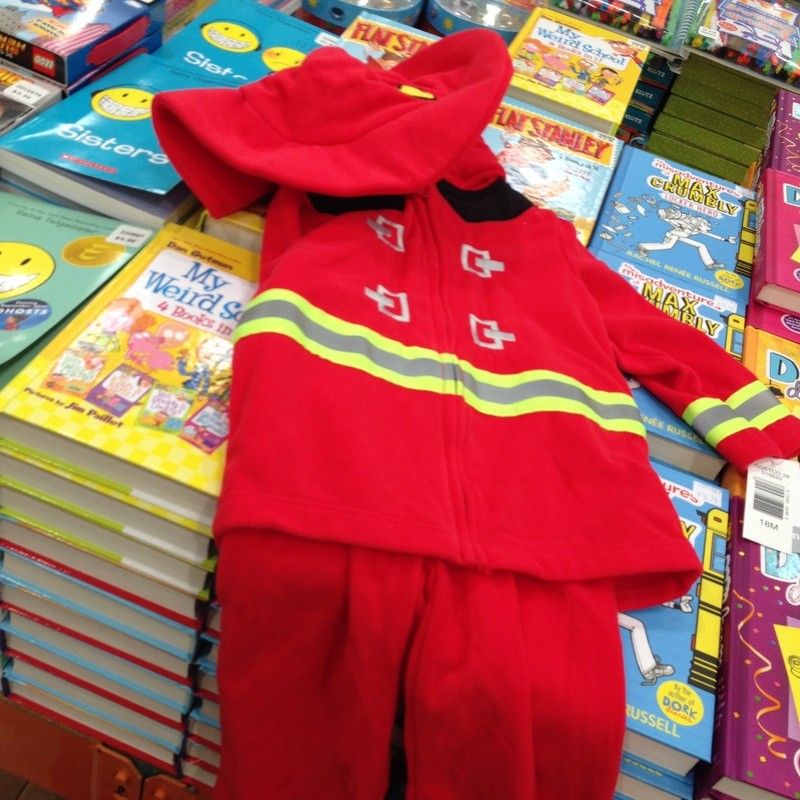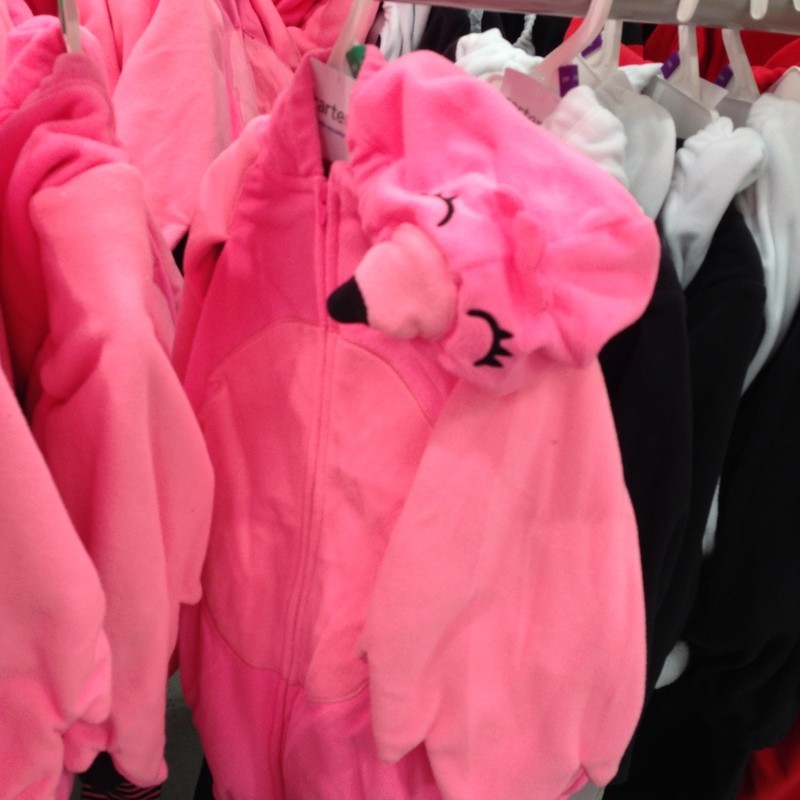 Home
Manor Life LED String Light 8 Strands -$19.97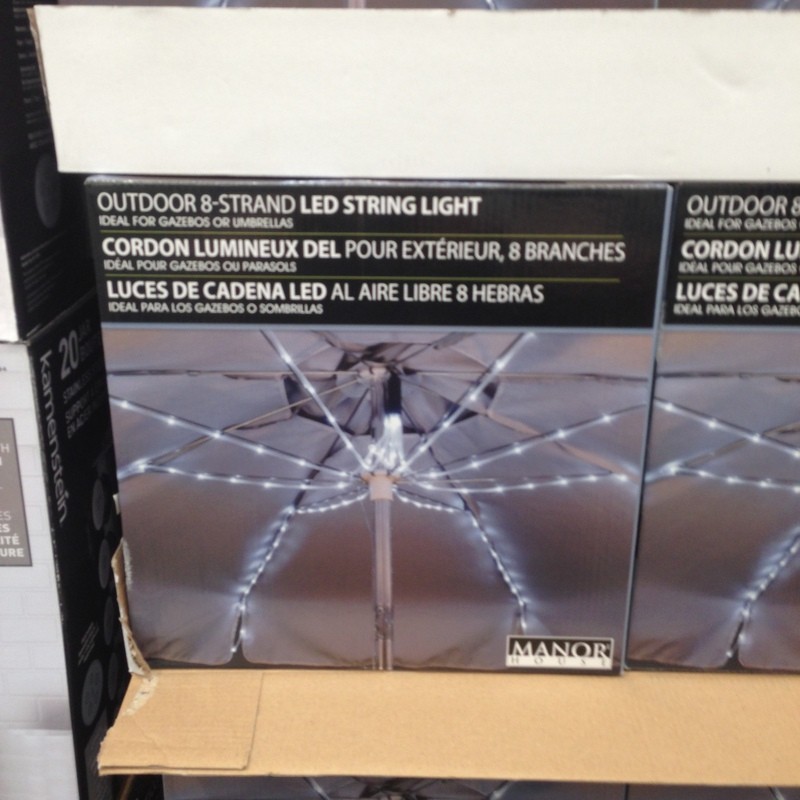 Kamenstein Stainless Steel Spice Rack - $29.99
Ciao Luggage Get-away Duffel $34.99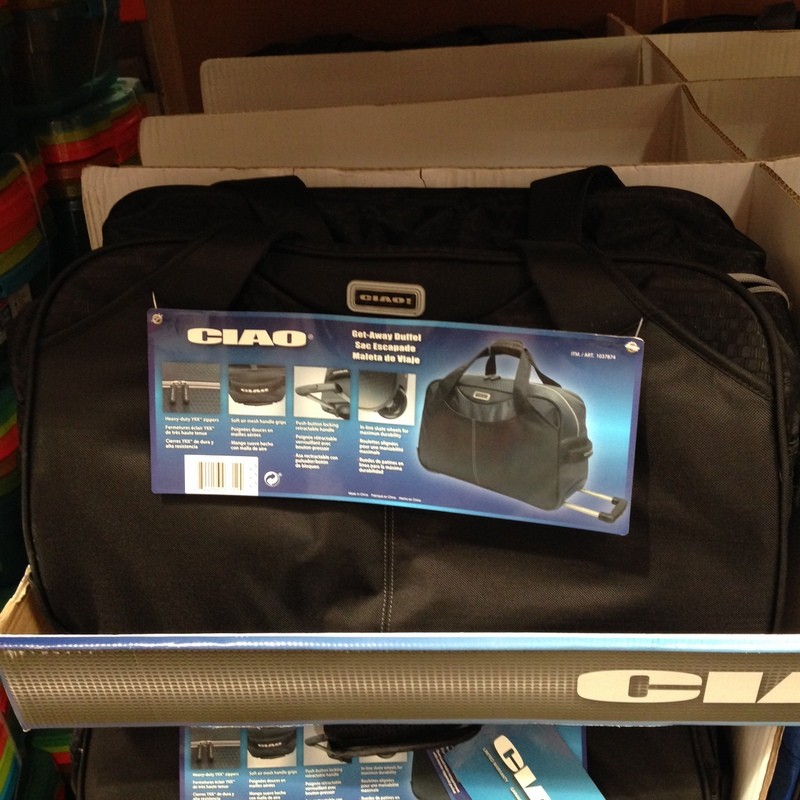 Ott Lite LED Desk Lamp Changes Colour - $29.99, reg. $37.99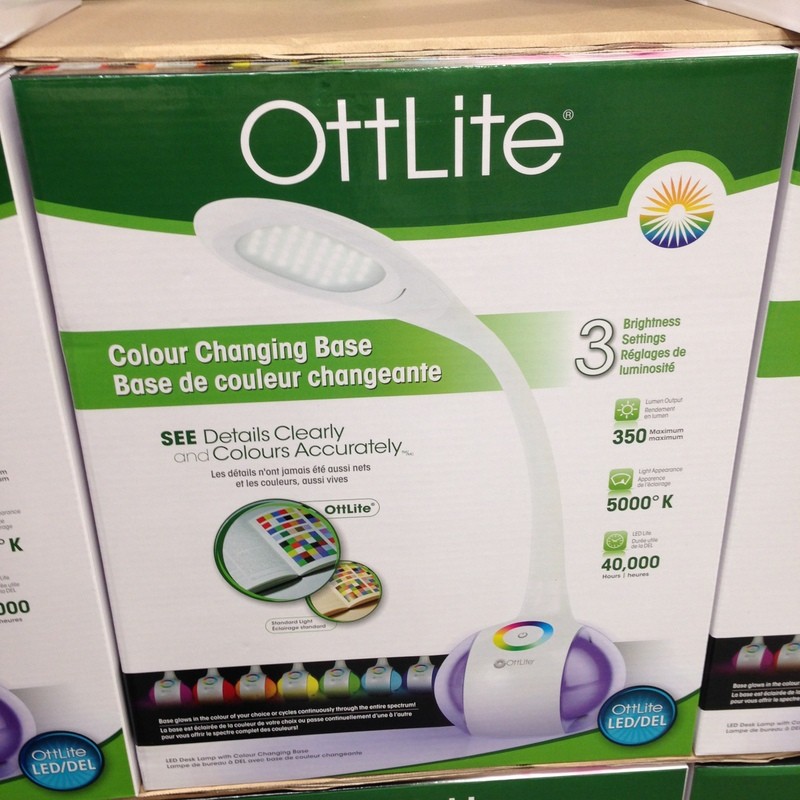 Xerox Premium Paper 800 Sheets - $6.49, reg. $8.99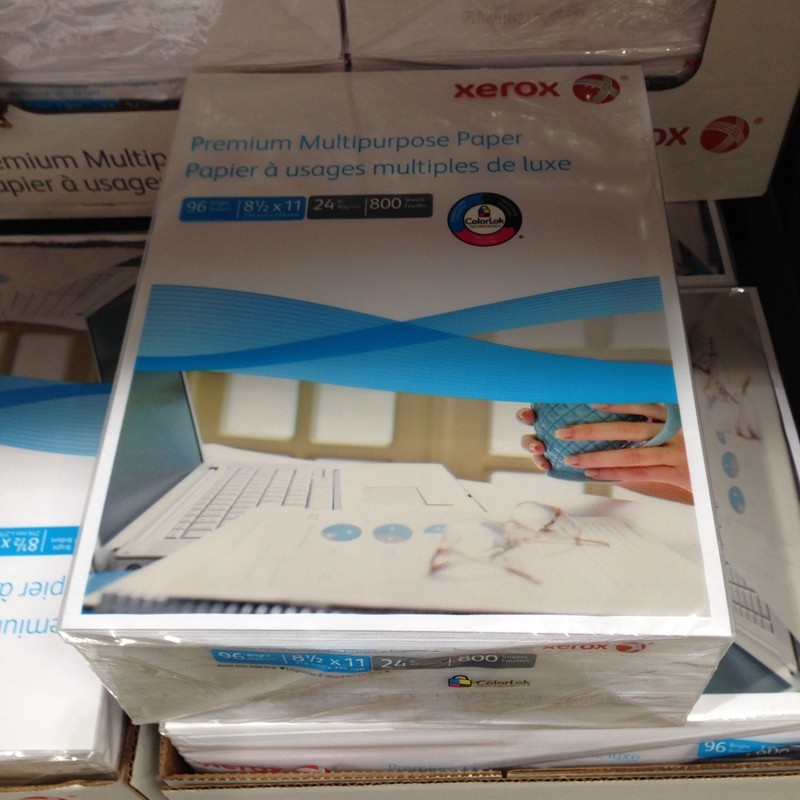 Homezone Security LED Light 2600 Lumens - $36.00, reg. $46.99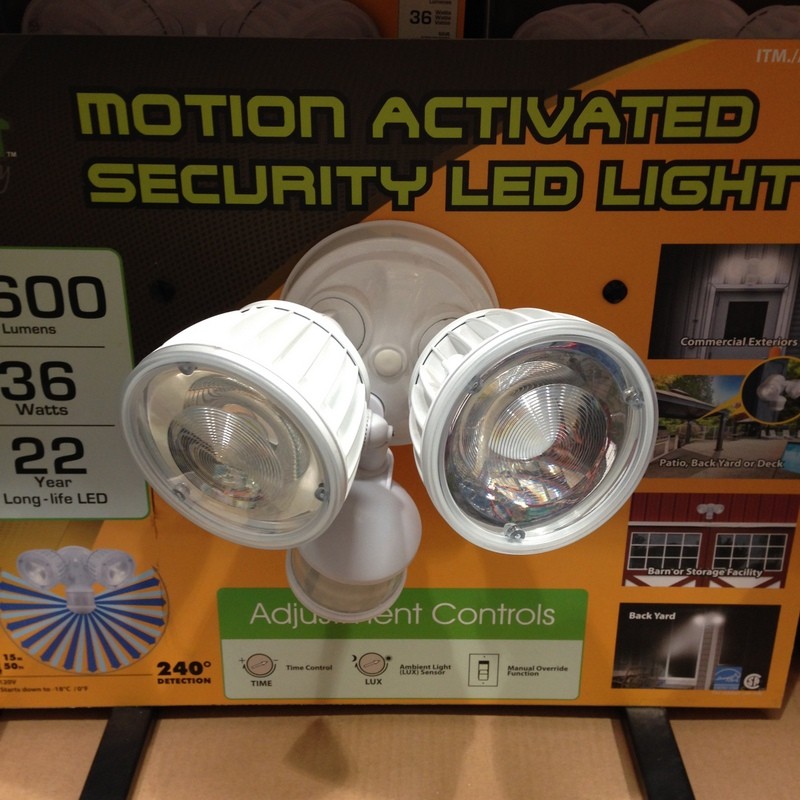 Appliances

Samsung Front Load Steamdryer 7.5 Cu. Ft. -$699.99, reg. price $749.99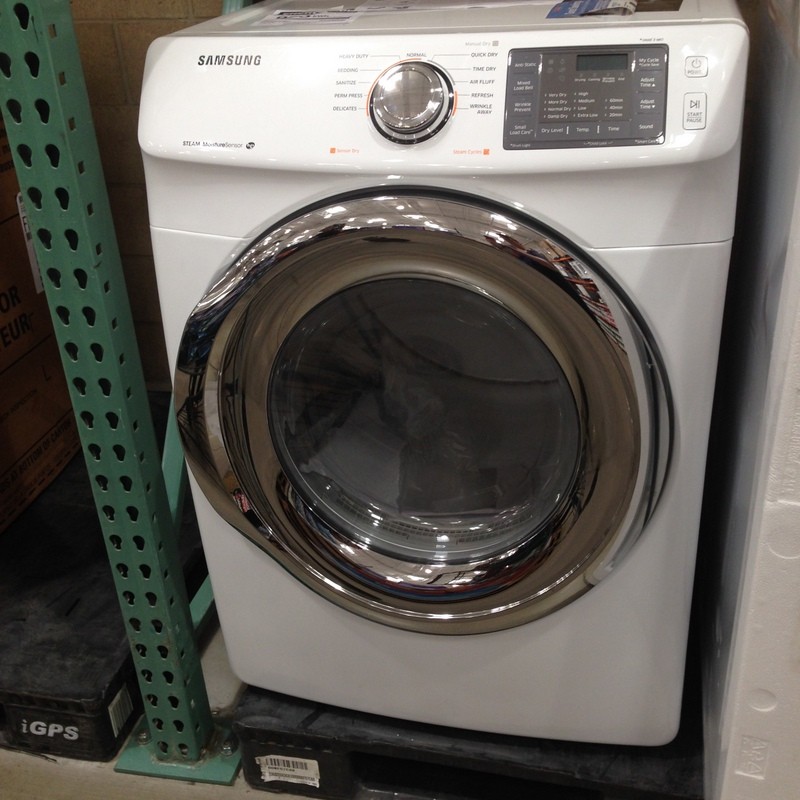 Samsung Front Load Washer 4.8 Cu. Ft. - $699.99, reg. $749.99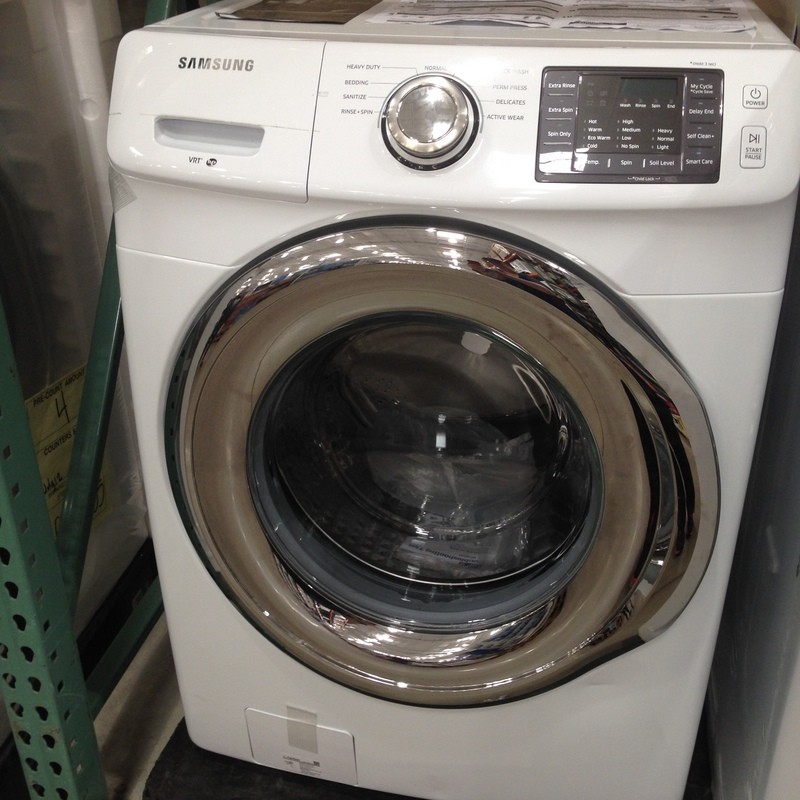 Napoleon 42" Patioflame Table - $599.97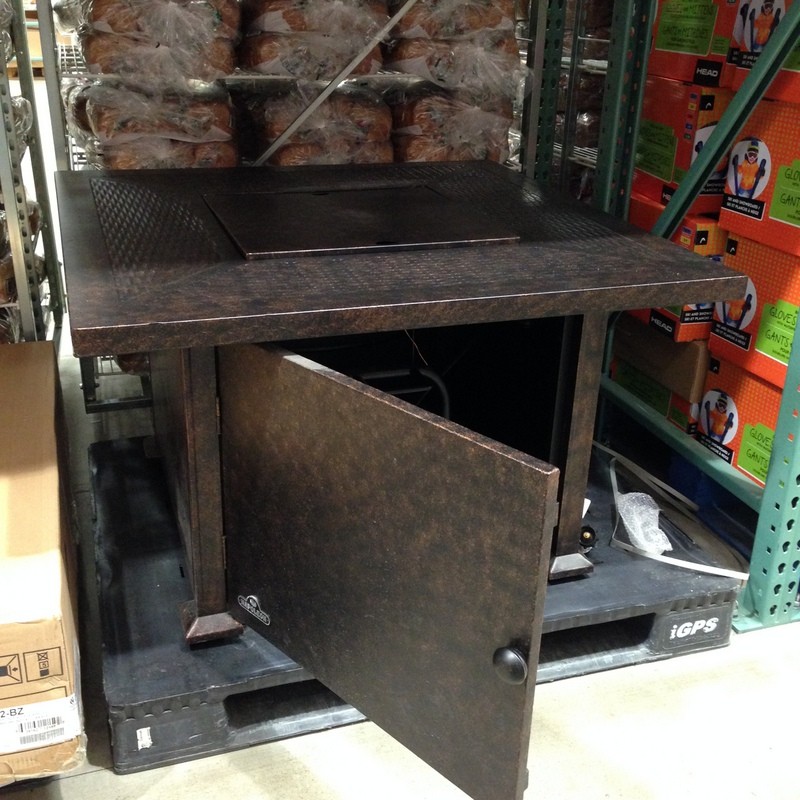 Here is this week's list of Costco Savings - Most of these we have already covered above: