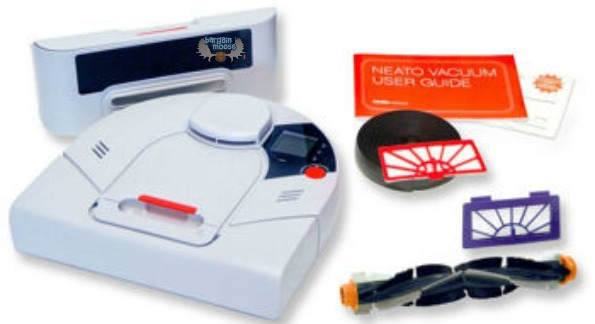 Get the Neato XV-12 robotic vacuum with pet and allergy kit for only $279.99, was $399.99.
I have to admit that the dog hair in my home has taken over. It has formed its own colony and is plotting mutiny. I really can't fight it much longer and I really don't understand how one dog has this much hair on the floor and is not bald. Vacuuming my entire house would take probably over an hour, and I would need to do it every day to keep up. Santa, please bring me a robotic vacuum for Christmas, pretty please?
This isn't just any robotic vacuum either, it has the special upgrade kit with a high performance filter that retains more than three times the amount of fine dust particles than standard filters. It also has a special bristle and blade brush that helps to pick up pet hair and dander.
This smart vacuum also knows to avoid furniture. It scans and maps its plot against the hair and then attacks, always knowing where it is going and never hitting the same spot twice. It is the most powerful robotic vacuum available today.
Guess what? Shipping, as always, is included. Want to know what other stores ship for free? Check out our free shipping page.
(Expiry: 10th November 2013)