Contest Roundup: Vacations, $$ and Home Renovations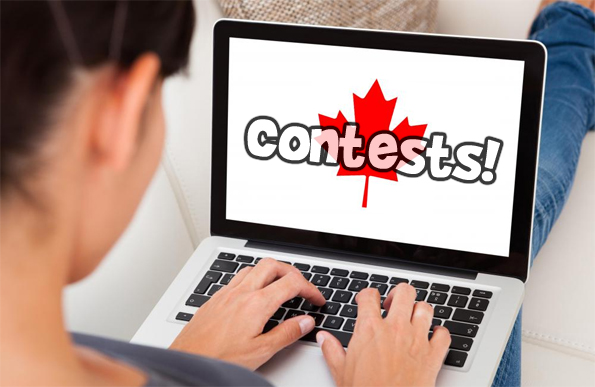 I've got another round of hot contests for you this week. We'll start with some ethical dollars, vacations, clothing and home renovations. Enter one or enter all!
Ethical Deal - Enter for your chance to win $100 ethical dollars, that is $100 to spend on Ethical Deal's website in celebration of organic week. (expiry: 28th September 2014)
American Apparel - You could win one of three gift card prizes of up to $500 by submitting a Halloween-themed photo incorporating an American Apparel item. (expiry: 3rd November 2014)
Trend Trunk - Pin it to win it, it being $2500 (and other smaller prizes). You really can do a lot with Pinterest! (expiry: 14th October 2014)
Montana's - You could win $5000 towards a fired-up vacation and other monthly prizes by taking a photo of you eating at Montana's and sharing it. How easy is this? Eat and share. Done. (expiry: unknown)
Laura - Book a stylist to give you a hot new look and you could win a wardrobe worth $500. Could you use a little sprucing up? (expiry: 30th September 2014)
CAA - Win a trip away and a home renovation while you are gone worth $5000 by entering this CAA contest. (expiry: 31st October 2014)
Avon - If you are a hockey mom (or know one), this contest is for you. Get your chance to win a trip for 2 to Las Vegas for the 2015 NHL awards. (expiry: 10th November 2014)
Shoppers Drug Mart - You could win daily prizes of $50 by sharing how you get the most out of life. Easy peasy, or is it? (expiry: unknown)
New Balance - Get your chance to win a trip to Disney to do the marathon in January! (expiry: 30th September 2014)
American Express - Simply answer the question on Facebook to be entered to win 6 nights at a Fairmont property. (expiry: unknown)
How many contests have you entered Moosers?