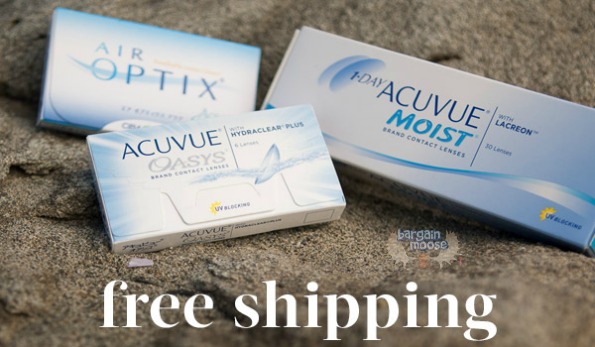 Get free shipping with promo code on your contact lens order with no minimum.
Click here to shop @ Clearlycontacts.ca now
Coupon Code: FREESHIPCL
Discount: Free shipping on contacts
Expiry: Unknown
I think this is a fantastic coupon for this time of year. My benefits have run out for the year but so have my contacts. I usually order a large order at the beginning of the year and expense it to my benefits and save on shipping (which I'm sure my benefits wouldn't cover). But, since I only have a month and a half left before my benefits renew, I don't want to spend quite a bit of money out-of-pocket, so I just need one box. This coupon is perfect to get me my contacts and I'll save the shipping!
I always order my contacts from Clearly Contacts as they have fast shipping the process is incredibly easy. I've even changed brands after researching reviews, just to see if there are any I like better, especially with a dry eye problem that I have.
You can't combine this coupon with other coupons, but you can check out the other Clearly Contacts coupons on our forum.
You can also check out the free shipping page to see what other stores will ship some items for free.