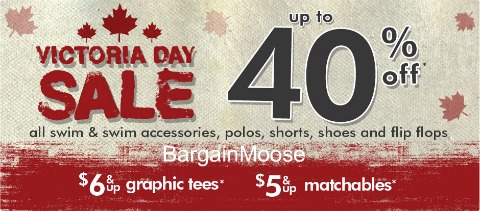 Celebrate the Victoria Day weekend with Children's Place Canada and get 40% off almost everything your kids will need for summer! All swim and swim accessories, polos, shorts, shoes and flip flops are on sale. This sale is running in stores and online. There is no coupon needed, the prices online reflect the discount.
There is also a printable coupon for an extra 15% off your in store purchases which is valid until the 19th, June 2011.
Today I'm taking stock of my kids summer wardrobe to see what fits from last year and what we need to buy. I really like my kids to wear rash guards as much as possible and since we hope to be out at the lake as much as possible this summer, I want to keep them safe in the sun. With rash guards starting at $10.17 (reg. $16.95) for a boys pirate rash guard or $13.77 (reg. $22.95) for this heart for girls rash guard, it's a good buy!
Graphic Tees are also featured at $6 and up and matchables at $5 and up. You can put together some nice outfits for $10!
Expires: 25th, May 2011