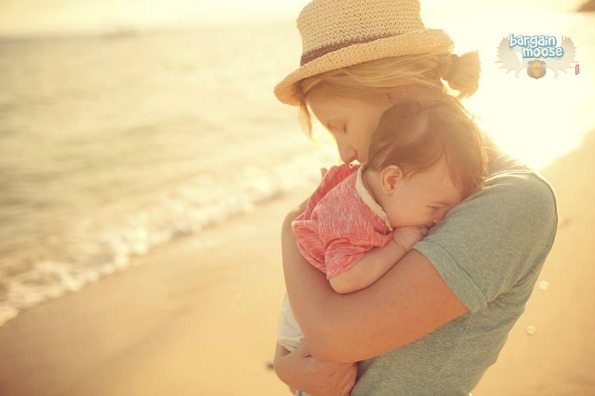 I'm actually a little excited about this coupon code, as the Cheeky Monkey was one of my favourite local stores to shop at when my kids were little. It is a London-based store that started off small and then stretched to two stores. I got all of my baby shoes, toys, gear and nursing gear and cloth diapers there. Right now with promo code, you can get $10 off your $50 order. There is also a printable coupon for in-store use, available on the Cheeky Monkey page in the Bargainmoose forum, if you live in the London area.
Click here to shop @ Cheekymonkey.ca now
Coupon Code: JULY14
Discount: $10 off $50
Expiry: 31st July 2014
As I said above, I really love the Cheeky Monkey. Even cooler is that they have a baby registry, which I think would be better to register at than Babies R Us because they have unique and high-quality brands.
It was at the Cheeky Monkey where I first realized that you could get all natural sunscreen for your kids. When I was buying it a few years ago, it was really hard to get these kinds of sunscreens just anywhere. It is a lot more widely available, but Cheeky Monkey also has them and if you get your cart up to $50 (by let's say, buying three bottles), you'll save the $10. Thinkbaby is a great brand that is free of harmful chemicals and uses micronized zinc oxide. The Thinkbabyand the Thinksport are both $19.99.
I bought my first cloth diapers at Cheeky Monkey and when I did, I bought the Bum Genius all-in-one diapers. What I love about these diapers is that they are truly all-in-one. You put them on, snap them closed and go. There is no stuffing involved. I like it because it is easy enough that Dad or grandparents can do it. These type of diapers do take longer to dry, but I think its worth it considering the ease of use gets you to use cloth. I like the organic Bum Genius ones since this material will be sitting in your baby's most sensitive area all the time. They are $27.99 each.
Since you're already spending $50 to get the $10 off, you'll also get free shipping, which is applicable on orders over $40. I love low shipping thresholds.