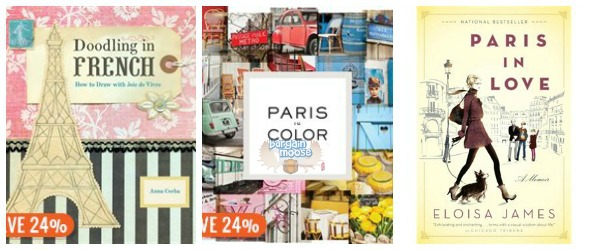 April in Paris sounds divine, but since many of us probably won't be spending this rainy spring in the city for lovers, Chapters has a great sale on with everything about Paris for 34% off.
I actually was very fortunate to spend a spring weekend in Paris almost ten years ago. It was one of the best experiences of my life; being able to experience a city with such history and uniqueness was humbling. My favourite part was, of course, the food, where I had the best meal of my life and nothing has yet to compare. I'd be very interested in what Chapters has to offer right now.
The Little Paris Kitchen has 120 simple and classic French recipes and although I don't think I could duplicate the meal I had, I could definitely have fun trying with this book. Regularly $39, now $24.45 for members.
For over 150 years, Les Miserables has captivated audiences, including with the new movie out right now. Read the book before you see the movie, because you know, the book is always much better. Regularly $35, now only $21.94 for members.
I've heard a lot about Bringing Up Bebe: One American Mother Discovers the Wisdom of French Parenting. I'm definitely the type of person to go against the norm when it comes to "typical" ways to raise your children in our North American society. I treat my children like miniature adults, telling them everything they ask me without sugar coating and I am an attachment parent in a way that some people may have trouble with (not that I care). So this book would be a very interesting read, because the Europeans raise their children in such different ways. Get it for $17.24, regularly $24.50.
Shipping is free on orders over $25.
(Expiry: Unknown)