Canadian Freebies: Free Nutella!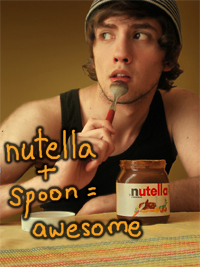 Who could say no to free Nutella!! Maybe someone who is allergic to nuts perhaps…. But forget about them!
Just fill out your details on the Nutella.ca website, and they will mail you your free samples! Nutella is great on toast. Or on a spoon.
Thanks Christian.