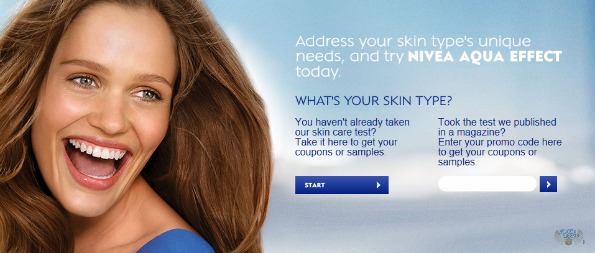 Nivea Canada is giving away free samples of Aqua Effect Purifying Cleansing Gel and Mattifying Day Care, along with free coupons.
Click here to get your free samples from Nivea Canada
Coupon Code: CSPUF
Discount: Two Free Samples With Sign Up
Expiry: While Supplies Last
After you click on the above link, you will be prompted to enter in the promo code. Step number two is entering your name, birthday, e-mail address and mailing info. Then voila! Your samples will hit your mailbox in six to eight weeks.
I am definitely looking forward to trying the Aqua Effect Purifying Cleansing Gel. This deep cleansing gel contains peeling scrubs that remove oil and assist in the prevention of impurities building up on your skin. It also prevents your face from getting shiny by reducing the extra sebum. Sounds like a great product for anyone whose skin tends to be a bit on the oily side.
Nivea Canada also has a great "Make Care Matter" contest available on their website. Click here for your chance to win a six-day all inclusive luxury retreat at Miraval Resort and Spa and weekly prizes of Nivea gift baskets.
Looking for more Nivea coupons? We've got them all posted here.