Would you like a free sample of Vichy's Podexine foot cream? Vichy are giving some away on their webpage.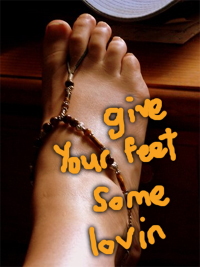 The form is in French, but you should be able to muddle your way through. If you have no frogs in your genes though, here's a quick translation:
Name

First Name

Address

Postal code

Province
Podexine isn't the most alluring name in the world, but a freebie is a freebie! You should receive your free sample within 4 weeks.
If you don't want to receive further newsletters from Vichy Canada in the future, make sure that you untick the box beside "
Je désire recevoir la newsletter."
Thanks genewolf.