Canadian Coupons: Imodium $2 Discount! (Enjoy Fast Relief!?)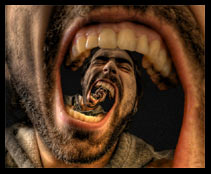 This is quite a long running printable coupon, so I might as well pop it up in a blog post for future reference!
If you'd like a $2 discount on Imodium, simply print and present this Imodium coupon. You should be able to use it at any of the major stores that sell immodium, such as Shoppers, Superstore, Loblaws etc. If you can manage to find the Imodium on special offer, you should be able to get a good deal in conjunction with this coupon.
The free coupon expires on the 30th of June 2009.
Brilliant image Josh Sommers!