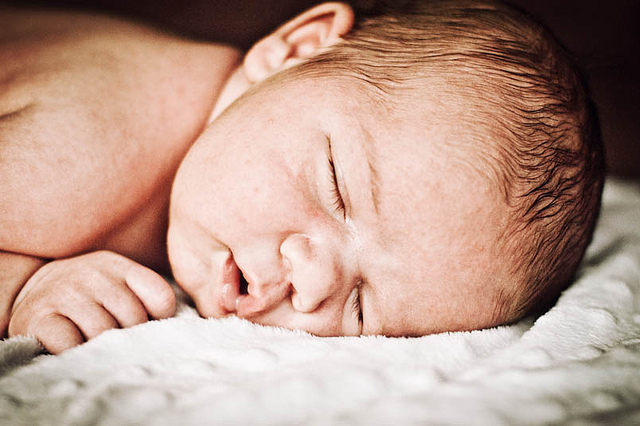 Having a new baby or know someone who is? This deal from Best Buy is perfect for any new parent who needs this important staple for the nursery. Get the Sealy Baby posturpedic crib mattress from Best Buy, with a regular price of $169.99, now only $99.99 and free shipping.
I actually know a few people having a new baby. One friend is having her first, another her fifth. Either way, both need a new crib mattress for the new crib. I think this is a great deal and I'm going to stress the importance of getting a high quality mattress for baby. The first reason is that you want your baby to be comfortable. I bought a mattress once at Walmart super cheap and it showed. There was a spring sticking into my poor little man's back, so we got him a new one. The second reason is that you want baby to sleep in his/her crib, so you want it to be as comfortable as possible. Sealy is a popular brand name in mattresses, so you know you are going to get quality.
This mattress has even won awards, which says a lot! It has a coil system that adapts to the movements of your baby with firm support. You want firm support, especially in the early months, as baby can't really lift his/her head and you don't want their face squished into the mattress. But, saying that, this mattress is also plush for comfort.
It is Greenguard certified, which means that it has low chemical emissions. New babies are like sponges from their environment, so this is a nice feature, but I'd also suggest setting up the mattress a few months in advance so it off-gases before baby sleeps there.
There are good reviews and one that seems like the reviewer got a defective mattress.
The previous week my daughter was waking up every day around 11 pm, crying. When we changed the mattress she woke up for a little bit the first night, but she stopped doing that. I don't know if the mattress made any difference, I just know she needed something firm with more support.
I shopped around and found this is the best deal around. Snugglebugz sells this mattress for $190. Toys R Ussells it for $170.
Best Buy offers free shipping on $25, so this item will also come straight to your door without extra fees.
Photo credit: J.K. Califf
(Expiry: 26th March 2015)