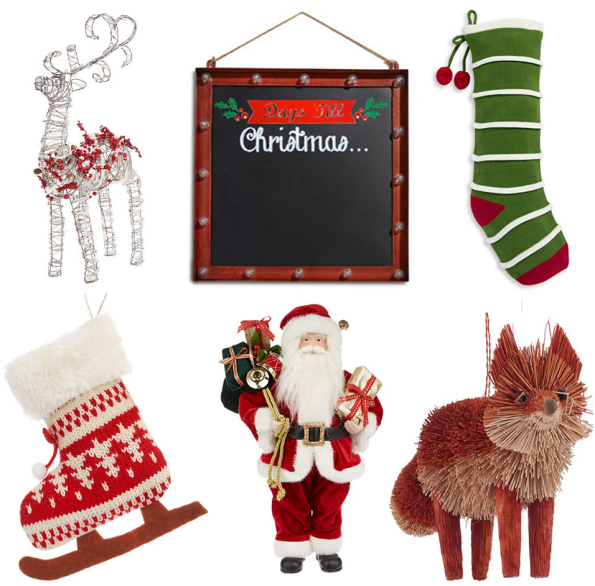 You can't really live in Canada and not have heard of Bay Days. Bay Days allow you to get some super hot deals just ahead of the Christmas rush and just to make it that much hotter, you won't have to pay for shipping at all or get your cart up to $99 if you don't want to as they've got free shipping on all orders!
There is so much to love about Hudson's Bay. You can get seriously anything there! With Christmas coming, you might need some decor items for decorating, including a new Christmas tree as they are all 40% off. Now is the time to get it, not December 1st, as the deals from last year are there again. Some of the best Christmas items I saw and loved included:
There are so many ornaments to choose from and you could seriously just order one and get your free shipping and be done with it. But, that might be too hard with all the other great items on sale!
While kids items always have free shipping lately from Hudson's Bay, they aren't always on huge sale like they are doing Bay Days. They've got up to 50% off outerwear and considering there is a snow squall warning in Ontario today (grrr...) it might be time to get prepared. I know, I'm not happy about it either. Some great outerwear deals for kids include:
Hudson's Bay items are also a sweet gift to get and I absolutely love their mittens. The kids, my husband and I all have a pair. They are so cozy on the inside and pretty on the outside. The adult  mittens are regularly $20, now $15. The kids mittens were $15, now $10.
Christmas is the perfect time to get your budding chef what they really want but don't want to spend the money on - Le Creuset! Hudson's Bay has some fabulous deals on now and your only choice is going to be what gorgeous colour? I love this rectangular casserole dish with lid in flame. I will need to have people over this holiday season just to show it off! Regularly $175, it is only $122.50.
(Expiry: some sales are only until October 19th, others last longer)