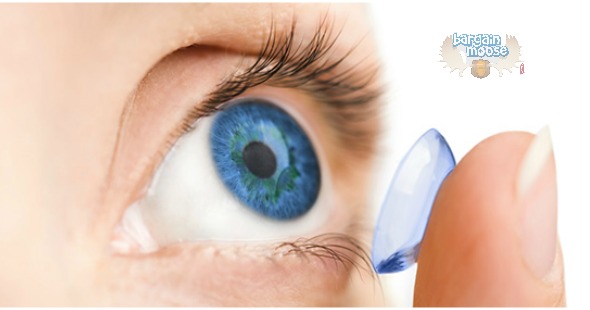 As some of us get older, we find ourselves having a certain difficulty of seeing items that are both near and far away. Not only are glasses expensive, but usually if you need bifocals then you will also need an additional pair of glasses for cuddling up with a book. Bausch & Lomb Canada may have a solution, why not try it out for free? Right now you can request a free trial sample of the Multi-Focal Contact Lenses from Bausch & Lomb.
To request your free trial sample of Multi-Focal Contact Lenses from Bausch & Lomb Canada, just fill out the short form. Once you have submitted your form, you can probably expect to wait 6-10 weeks to receive your sample.
If you are a little concerned about the theory of Multi-Focal Contact Lenses, check out this Bausch & Lomb Canada customer review:
Thank you! Thank you! I just tried my first pair of multi-focal contacts and I love them. I have worn hard contacts for over 30 years and have needed to wear bifocal glasses to see up close, but these new contacts are great! I am able to type this with just using my new contacts and couldn't be happier. Thanks again, a huge fan. I will share this with everyone I know
I have heard some people say that bifocal glasses or multi-focal eye wear made them nauseous and they couldn't handle it. For that reason I will be a little weary about spending my money on products like this. At least with a free trial, you will get to experience how these contact feel instead of spending money and risking not liking the product.
Bausch & Lomb Canada have stated that this offer is only available for a limited time. They did not list an expiry date, but I would act fast before it ends if I were you. Enjoy your free trial!
(Expiry: Unknown)