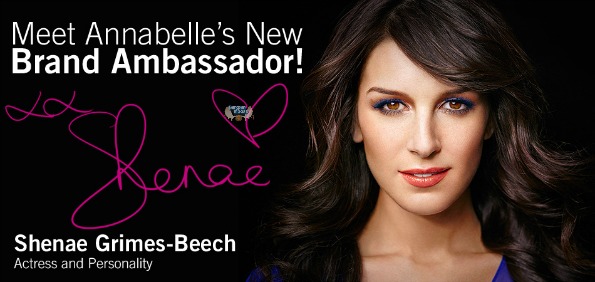 I'm sure you've heard of Annabelle. They've been around for 45 years. We've never blogged them before but they have a good deal on right now with a free Shenae Big Show Lip Shine gloss with every order, no matter how little.
Annabelle can be seen as a vintage makeup company, but their target audience is 16-24 girls/women. Guess that rules me out, but I do remember using Annabelle as a teen. Reading the about me, I also found out that kohl eyeliners are their biggest sellers, which makes sense as I used quite a bit of eyeliner as a teen. They have 25 different colours and I suggest getting more than just basic black or brown. Liven it up a bit! Their kohl eyeliner sells for $5.95.
Once you add a product to your cart, the free lip gloss will automatically add too. I'm going to let you in on another little Annabelle secret. They ship free, with no minimum purchase! This means you'll get your product, which you can get for as low as $6, get the free lip gloss worth $9.95 and it will ship to you free.
I'm going to definitely take advantage of this offer and I really need some kind of eye makeup remover and they have these handy cloths, which sell for only $6.95.
If you don't know who Shenae is, you don't watch enough Degrassi, The Next Generation. I'm sure you know who Drake is?
(Expiry: Unknown)