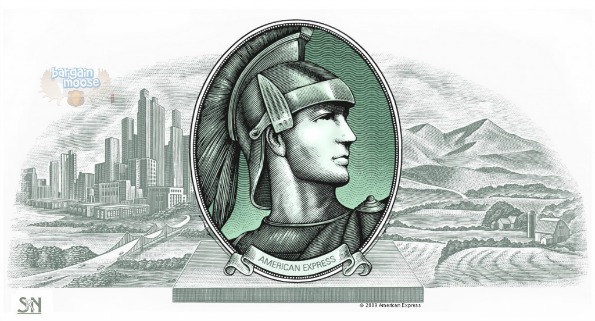 Save money directly on your credit card bills with American Express. The first 20,000 people to register through the link below will receive $15 back each time they spend $60 or more in-store at participating merchants. You can receive this credit a maximum of three times for a total of $45 back in statement credits.
This deal is all about the fine print, so prepare for a bunch of rules. First, this offer is open to Canadian American Express Consumer and Small Business Card members who successfully register their card through that link (right up there!). You then have between the 15th of October and the 30th of November 2014 to receive your credits. You will earn a $15 account credit when you make a purchase of $60 or more (including taxes) in-store at an eligible store.
Here are just some of the eligible stores:
Chevron
Co-op (grocery and gas)
Esso
Petro-Canada
Safeway (grocery and gas)
Metro
Whole Foods
There are also a bunch of restaurants that qualify for this offer as well. I wish I had an AMEX card right now, because fueling up my car costs $60 alone when I have a near empty tank. Vancouver Island gas prices are not cheap, and Nanaimo's prices tend to be the worst on the Island. In addition, I use premium gas so that premium charge for better quality gas adds up quickly. I would LOVE to get $15 back on a gas purchase.
I chose the above stores as examples because they all deal with necessities in life. Sure, restaurants are great but you do not need to eat out. However, getting money back on groceries and fuel is akin to naked leprechauns dancing down rainbows and showering you with gold. It just does not happen every day.
The usual rules apply for this deal. Your account must be in good standing, you must have an eligible card, you must be one of the first 20,000 people to register their card, and your purchase must be placed within the period mentioned. In addition, there is a maximum of three credits for a grand total of $45 back. Do note that the purchases must be made in-store. That means you may need to go into the gas station to pay instead of at the bar - I am not sure.
(Expiry: Quantities limited)