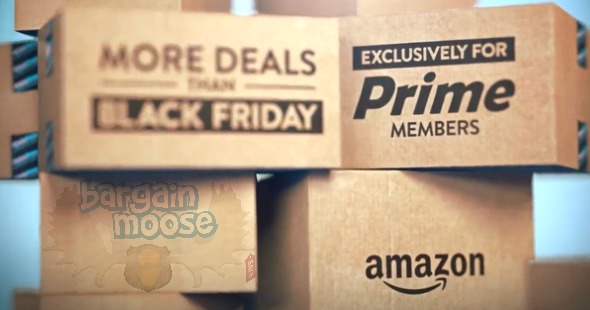 Amazon has launched a new day to get excited about - Amazon Prime Day. Amazon has built up to their deals being released today for quite some time now. Finally, here you have it. The long awaited Amazon Prime Day deals, which are said to be better than Black Friday! Prime Day is a one day online shopping event that takes place today only. Save huge on electronics, toys, movies, clothing, outdoor stuff, video games and so much more. These offers are exclusive to Amazon Prime members, but you can start your free trial now if you have yet to try it out. To learn more about Amazon Prime and the free trial, be sure to read Eva's post from yesterday. Otherwise, keep reading for awesome deals and stay tuned throughout the day for more roundups like this to get you the best discount opportunities.
Here are the main deals for you from popular categories!
You must be logged in to your Amazon.ca account with Prime activated in order to get these deals at these prices.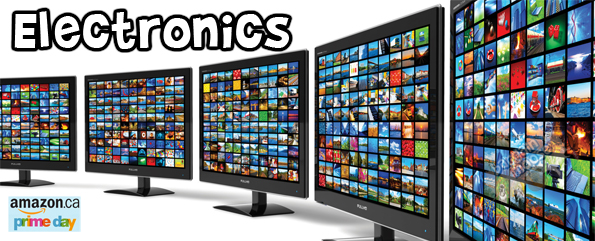 Nowadays it seems the world revolves around electronics like cell phones, tablets, computers and more. Why not save a few bucks on these trendy gadgets by shopping at Amazon.ca during their Prime Day event? Take a look at the electronics discounts: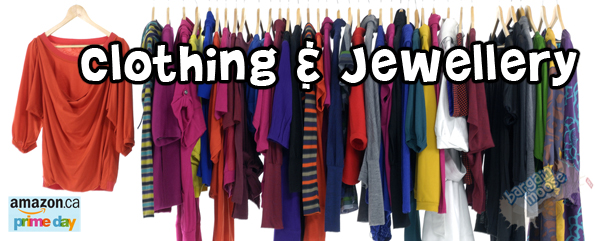 With today's trends, the wardrobe needs to constantly be updated. Looking for a discount on apparel and accessories? Check out what Prime Day at Amazon.ca has in store for you: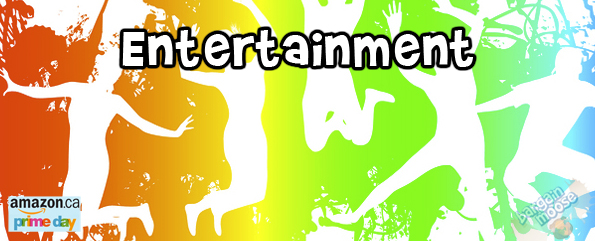 Ah, good ol' entertainment. When it comes to movies, video games and more, Amazon is a great place to shop on a regular day. The discounts are even greater today, on Prime Day. Don't miss out: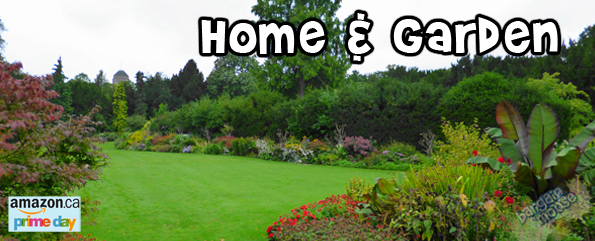 Summer has already begun, but I still find myself wanting to update the patio and garden. Take a browse through the savings made available @ Amazon.ca thanks to Prime Day: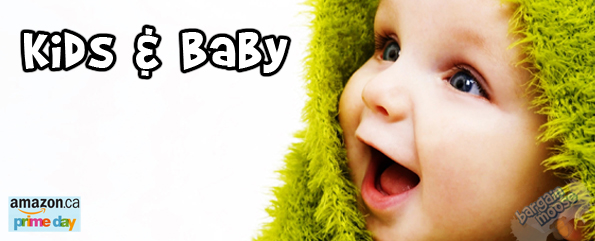 Kids can cost us quite a bit of money when it comes to necessities and toys. Why not save some money by shopping during one of the most anticipated shopping days - Prime Day. Amazon Canada has great discounts on kids & baby items such as:
Toys:
There is also a vast selection of diapers and wipes on sale, but make sure that you price compare with Walmart Canada on this one.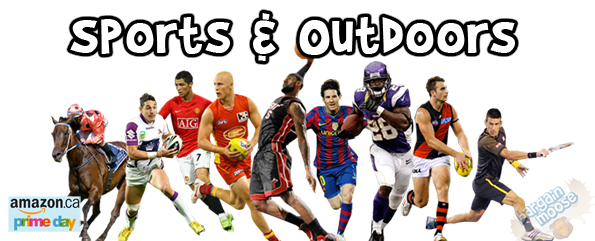 Looking to save a good chunk on your next soccer cleats or other sport gear? Browse through the discounts on sports & outdoors items during the Amazon.ca Prime Day sale:
If you don't happen to see anything that suits your needs right now, don't worry. Amazon.ca will be updating their Prime Day deals constantly all day. You can also take a browse through your desired categories and get a sneak peek as to what items will be discounted and at what time. Stay tuned because throughout the day we will bring you more Prime Day roundups to simplify your shopping.
So, was Amazon Canada Prime Day all that you expected Moosers?