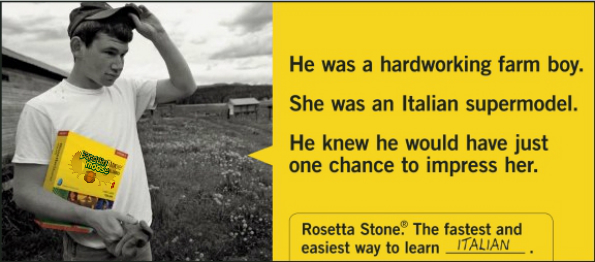 Learn to speak another language and do it for up to 35% less courtesy of Amazon and Rosetta Stone!
The software will run you $319 per language and includes levels one through five of your chosen language. The regular price is $479 or $499 so you're saving $160 or $180 depending on what you get.
There are tons of ways to learn a different language but a lot of them are really expensive. You have to drive out to a class every week and if you happen to miss one you need to try to catch up on your own. And there is some software out there that is just terrible. Rosetta Stone has a great combo of everything. You get great, professionally done software that you can take at your own pace. The price is right and if you just don't have time to do it for a week or two, you don't have to worry that you're wasting money by taking some time off. You can just start where you left off.
I haven't personally used Rosetta Stone very much but I've heard of a lot of people who have and they all really dig it and say it works wonderfully. You can learn tons of languages including Russian, German, Chinese, French, Spanish and even English. We have a lot of people in Canada for whom English is a second language and Rosetta Stone software would be a great help.
Shipping is FREE!
What language do you want to learn? Why? Let me know in the comments below!
(Expiry: 29th June 2013)