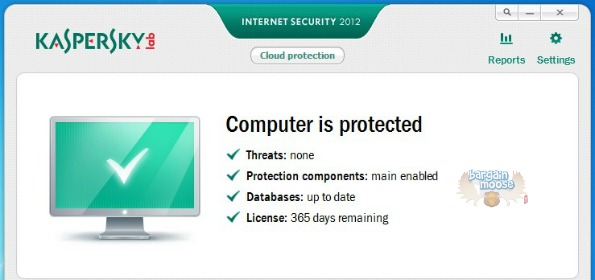 If you own a PC, you need Anti-Virus software. That is just a reality, an unfortunate one because it admits to the world that you believe that there is some idiot out there who has nothing better to do with his time than make viruses to invade your computer. What has humanity come to?
Either way, you need yourself a good anti-virus system. Kaspersky Anti-Virus 2012 is a great option for an anti-virus, that is currently on sale for $29.95, 50% off the regular price of $59.95 at Amazon.ca.
This comes with the ability to have three users: so technically I could stick it on both my parent's laptops and an extra computer. If you divide the cost by 3 ($29.95/3) you get a mere $9.98 a user. Excellent deal. Compatable with Windows 7 / XP/ Vista.
This anti-virus software, though you may not have heard of it before, is rather well thought of. The reviewers on Amazon.com have given the software a 4/5 star rating with 168 reviews.
Of course this will ship for free since it costs a bit over $25. Take advantage of this great deal and protect yourself!
Expiry: 6th, August 2012