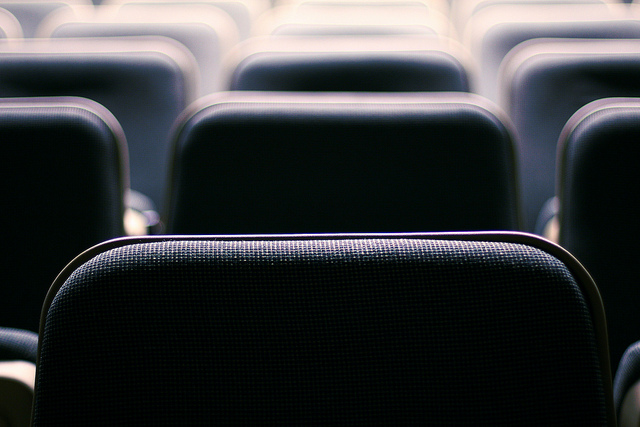 Looking to see Ted 2 or Trainwreck? Buy a select movie at Amazon and you'll be rewarded with $5 to $7.50 in movie cash to see either of those movies.
Basically, there are funny movies on sale at Amazon and when you buy one, with titles as low as $4.49, you'll get a movie cash certificate emailed to you for either $5 or $7.50 to see the movies Ted 2 or Trainwreck, depending on the movie you buy. You'll enter the certificate code when you buy your Cineplex ticket online to see those two movies and get a discounted or free price depending on which show you pick.
I don't know how, but my kids saw a commercial about Ted 2 and think it is a movie they should see. Having seen the first one, I would have to say absolutely not. Don't let this movie deceive you - while it is about a cute and cuddly teddy bear - he is also a drug-doing and prostitute-loving teddy bear. Your kids would get an education they might not want watching this movie. So, get your vulgarity-loving friends together and go see Ted 2 or Trainwreck for free after buying one of the select movies available at Amazon.
One of the movies on the list you could buy to get your free movie cash is The 40-Year-Old Virgin. That is probably one of my most favourite funny movies that cemented the career of Steve Carrell and I'm glad it did! It is regularly $14.99 and now only $4.49, which is quite a steal considering you'll get more than that in movie cash just for buying it!
There are a few other funny ones on the list that I have seen and enjoyed like Identity Thief and A Million Ways to Die in the West. The original Ted is on there too if you hadn't seen it.
As always, shipping is free when you spend $25. I'm not sure if it will let you buy several movies to get several codes and also save you the shipping fees, but that is definitely worth a try. You can build up your movie collection and take your friends to see a movie, while appearing as the hero!
(Expiry: 15th August 2015)
Photo credit: Alex