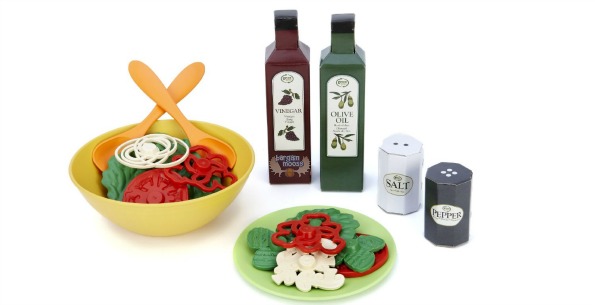 Get 20% off Green Toys at Amazon this week.
Many of us want to do better for the environment and the world this Christmas. Buying our children an endless supply of plastic toys is not only detrimental to the world, but to the world our children are growing up in. But, our children do need toys and it is nice to get some new ones under the tree. One way we can do better is to buy ethically-produced toys. Green Toys are made from 100% recycled milk jugs. There are no phthalates, PVCs or BPA. The packaging is all recycled and made from recycled materials and printed with soy-based inks. By using recycled materials, Green Toys cuts down on waste and greenhouse gas emissions. This is almost as good as giving your child a used toy. To be honest, these ethically-made toys can be expensive, so it is great when a sale like this pops up.
Some of the best toys I see:
Amazon ships for free when you spend over $25.
(Expiry: 10th November 2013)