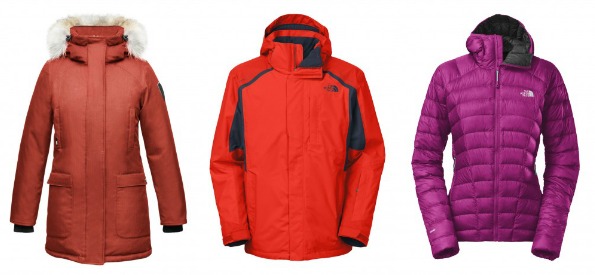 If you want a new coat and want to give yours to someone in need, I've got a fantastic proposition for you. Altitude Sports has a cool program called One Jacket Two Stories, where you can buy a brand new coat for yourself and mail in your old coat for someone in need and get an automatic $75 discount on your new coat.
Let me tell you how this works because it may sound confusing. First of all, you'll go to the Altitude site and choose your brand new coat. This coat needs to be regular price and cost over $250, but it must not be from the following brands:
Arc'teryx, Burton, Canada Goose, Moose Knuckles, Norrona, Patagonia, Peak Performance, Spyder and Quartz Nature
Once you've done that, you need to add One Jacket Two Storiesto your cart, which does cost $4.99, so I'm going to assume your total savings will be $70.
Your cart will automatically discount the $75 from your purchase. Once you complete your order you'll receive an email with your shipping label, which you will use to mail your old coat in. Your old does need to be wearable, with no odours or rips and with working zippers. Basically, ask yourself if you would give your old jacket to a friend.
Your jacket will be donated to the Old Mission Brewery, the largest homeless shelter in Canada for women and the largest homeless shelter for men in Quebec and is located in Montreal. You can really feel good that your old coat went to good use. Of course you could donate it to Goodwill, where I've heard that not a penny goes to charity and someone will have to still buy it, but this sounds so much better! You'll get a new coat at $70 off the regular price and someone who needs it will get a coat for free. Everyone seriously wins.
There are many great reviews of this program like:
I have taken part in this event 2 times, so far. Helps me give purpose to a jacket that I may not use anymore and also helps someone in need. Keep this tradition Altitude sports you are making a difference.
But, since this is a deals site, let me show you how you will save. This The North Face Thermoball hoodie sells for $259.99, but after discount will come down to $190. Checking around, this is by far the best price for this jacket. The same goes for The North Face McMurdo parka II, which sells for $429.99 at Altitude Sports and Sportchek. But, once you get that $75 credit, it will cost you $360.
I always suggest you price around before you buy, but with these new for 2015 jackets, you won't often see sales and most stores will carry them at the same regular price as Altitude Sports.
(Expiry: Unknown)