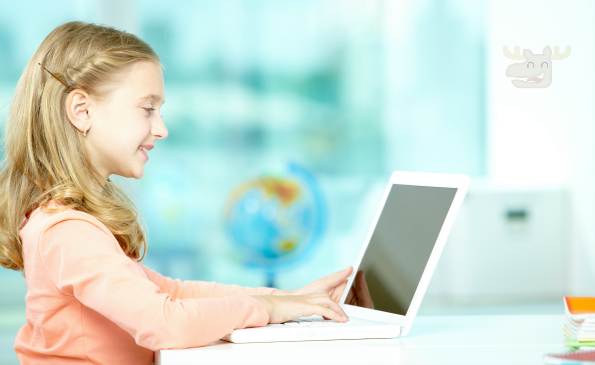 I often see families trying to find basic computers for the bare essentials in life like homework, Facebook, Twitter, and email. If your family needs a new computer on a low budget, then pick up the Acer 11.6" touchscreen chromebook today only at Amazon Canada. Originally $349.99, this laptop is now on sale for $249.99.
This computer is perfect for the entire family. The Google based machine features a Chrome OS for easy computing without trying to navigate around Windows 10 (which I am loathing right now, by the way). While computers are not really our focus here at Bargainmoose, affordable items for the entire family is our goal and most families have at least one computer. Kids need to do research for assignments, check out the websites for their favourite shows, and keep in contact with their friends. Parents need to check out Facebook, browse the internet for cool recipes, and check out the deals on Bargainmoose. ;)
The computer configuration gives you an Intel Celeron 2955U processor, 2GB DDR3L memory, and a 32GB SSD (solid state hard drive). This is a solid-state hard drive computer. If you know nothing about solid state hard drives, they are slim, fast, and they are pretty near indestructible. Unlike regular hard drives, a SSD has no moving parts. Thus, it is far less likely to fail on you.
There is also a SD card slot for expandable memory as well as countless ports like USB, HDMI, and more. The real selling feature of this laptop is the 7.5 hours of battery life that you can get. That is because this is such a lightweight unit with a paired down operating system - Chrome OS - that doesn't take up nearly the battery like of Microsoft's OS.
I did find a similar unit at Staples Canada but it did not have the touchscreen and it only had a 16GB SSD instead of a 32GB like this unit for the same price. Given that this one has far more features, I thought this was a nice deal. It also makes an excellent and affordable basic computer for the family. You could also give this as a Christmas gift to a teenager wanting their own private computer.
(Expiry: 7th October 2015)