Guess Factory Cyber Monday Canada: Up To 70% Off Items From $6 + $5 Shipping!
30 November 2015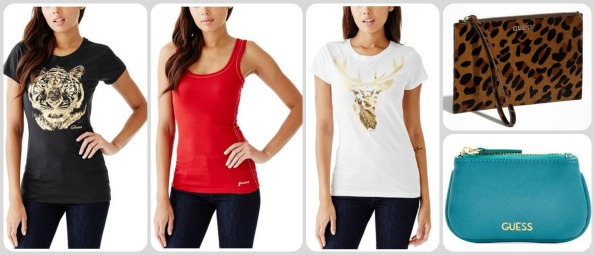 If you enjoy Guess items but don't want to pay Guess prices then your best bet might be to shop at Guess Factory Canada during their Cyber Monday promotion. Right now their entire site is up to 70% off, which could leave you paying as little as $6 for quality items. Plus they have $5 flat rate shipping.
So I told myself that I would buy something for me this weekend, as a treat to enjoy all of these discounts. I was hoping to get an outfit or something but I bodged that when I saw Avigayil's post on Hunter Boots earlier. Oops. So now I guess I am shopping for my kiddo at the Guess Factory Cyber Monday Sale. They have items for men, women and children so you may be able to update the entire family's wardrobe at just a fraction of the regular cost.
If your little girl is wanting to be totally on-trend, then I suggest you take a look at this Girl Lynn Plaid Short-Sleeve Shirt. It is available in several sizes for children, and the price is pretty awesome too. The original cost of this shirt would have been $29.99 and it was on sale for $26. With the Cyber Monday promotion the price is brought down to just $15.60.
I instantly fell in love with this Ebba Animal Tee. I have a slight obsession with exotic cats. Actually, my thigh has a quite detailed tattoo of a lion there for the rest of my life. I had to snag this top, no questions asked. It is available in three colours: Jet Black, Charcoal Heather and White. But what I didn't realize is that when you select different colours, it changes to a different animal. So the Jet Black shirt has a tiger, the Charcoal Heather shirt has a fox and the White shirt has a deer. They are all available in plenty of sizes. They were originally $24.99 but are now just $14.99.
When you see the discounts available during the Cyber Monday sale at GuessFactory.ca, you won't even blink at paying the $5 flat rate shipping fee. Especially if you order up a few items to disperse that cost into the discounts of multiple items. Normally the flat rate shipping fee is $13, so you are saving quite a chunk there alone.
(Expiry: 30th November 2015)