Pickle Punch Coupon Code EXCLUSIVE: 15% off Kids Wall Art & Greeting Cards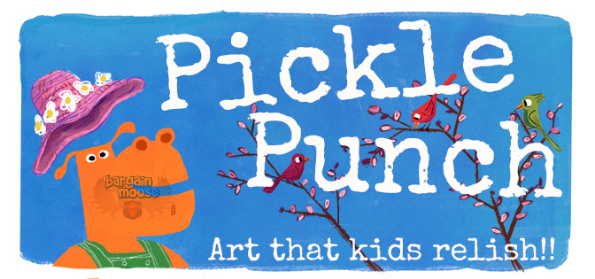 Get some awesome art to hang on your kids' wall, or cool cards to mail out to their friends for 15% less with our Pickle Punch Canada coupon code!
Click here to get some great art @ PicklePunch.com now
Coupon Code: MOOSEPUNCH
Discount: 15% off
Expiry: 31st August 2013
This is the first time we've mentioned this Canadian store here on Bargainmoose. Pickle Punch doesn't have a huge selection of art but they don't have to. The stuff they have is really cool and there will be something for every kid. There is something to be said for a small selection of high quality products. It's the reason you'd buy your produce at a farmer's market over a supermarket. Maybe the big store has bok choy and the farmer doesn't, but the stuff the farmer does have is going to be awesome.
Personally I'm partial to the Moose in Zen wall art. I might be biased though. The prices on these are great too. This print is 40cm wide and 50cm tall and is only $54.95. You can get a nice 15% discount by using our coupon code. Oh, and did I mention that if you get Moose in Zen, it's going to be one of only 200 printed! Awesome limited edition wall art for about $46.70.
And there are the cards too. They have not one but two moose related greeting cards. One is called The Happy Birthday Bunch and the other is simply Moose & Owl Thank You. The cards are $5/each, five for $20 or ten for $40. And of course you can add the 15% off coupon to these purchases too and save a bit.
And if you happen to be a terrible, terrible person and don't like the majestic Moose, you can get non-moose related artwork. But I don't know why you would.
Shipping for me was $18 which seems a bit high but they are shipping prints so you want to make sure it's packed in good material sand shipped with care. Folding it, sticking it a plastic shipping bag and tossing it in a pile with all the other boxes for $2.93 isn't acceptable so I'm glad that they are charging a bit more for shipping.
There isn't much there now but be sure to check out our Pickle Punch Coupon Code page in the future for more deals!
What's your favourite piece of art available at Pickle Punch? Let me know in the comments below.