Omiyage.ca Coupon Code Exclusive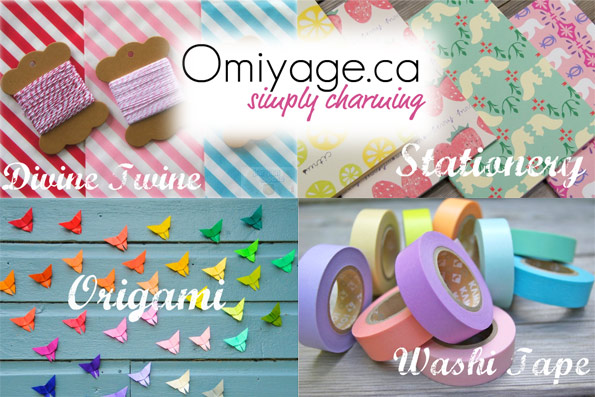 The lovely folks over at Omiyage.ca have sent us a new exclusive coupon code for their online store.
Click here to use the Omiyage.ca coupon code online
Coupon Code: MOOSE20
Discount: 20% off entire order
Expires: Friday, November 18th until 11:59pm Sunday, November 20th
When Avigayil last blogged about an Omiyage coupon code here, it was the first time she'd seen their store, and she fell in love! I'll just paste what she mentioned about potential shipping charges:
Shipping is a flat rate of $7.50. However, if your package cost is under $30 and fits into a letter mail they will refund you the difference for the shipping! For example: a 2 Pack of cute Washi Tape will ship for only $2.00!
Are you one of those people who love giving gifts? Well, I do! I love wrapping them with care, making all the neat edges, smothering in ribbons and bows. I love to make my gifts look really pretty as that's part of the fun of gift-giving. There are literally LOADS of beautiful little bits and pieces on Omiyage which are great for prettifying pressies, like washi tape, divine twine, cards, and more.
If you like giving calendars as Christmas gifts, there are some super pretty ones on there. I really like the Sweets Slide Calendar, though I'd probably get peckish every time I glanced at it. The Animal Deco Calendar is really cute too.