Art.com Coupon Code: 30% Off Great Works of Art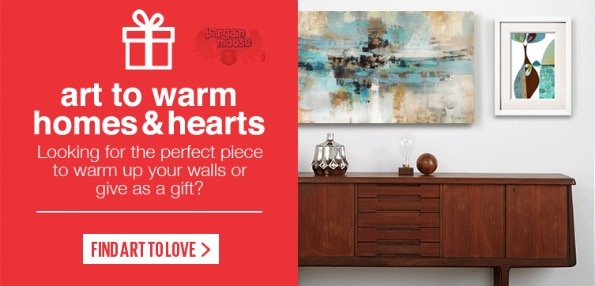 I love art! I do not have nearly enough wall space to fill with all the art I would love to buy and put on them. Right now Art.com is offering 30% off all orders!
Coupon Code: MDRN433
Discount: 30% off
Expiry: 22nd November 2013
Wah!!!! Art! OMG! I loooooooove ART! It is like a window into another world that is just far more interesting than this one at the moment. Seriously, give me a world with dragons and I swear I would not be sitting in some boring literary theory class discussing New Textualities. This Soft Watch at the Moment of First Explosion, c.1954 takes me to a world of rabbits and holes that young girls fall down. Where eating cake, mushrooms, and drinking elixirs makes you change sizes so you can fit through doors. It alters your reality, or rather, reality alters you. I would love that piece on my wall! I would totally want that on canvas which costs $214.99 (wee bit expensive eh?) but after coupon it comes down to just $150.49!
Shipping rates vary depending on the type of art you order so make sure to check out the Shipping Rates Chart here.
For this and any future Art.com coupon codes check the forum.