Zwell Exclusive Coupon: Buy 2 Get 1 Free on a 1 Month Supply & Free Shipping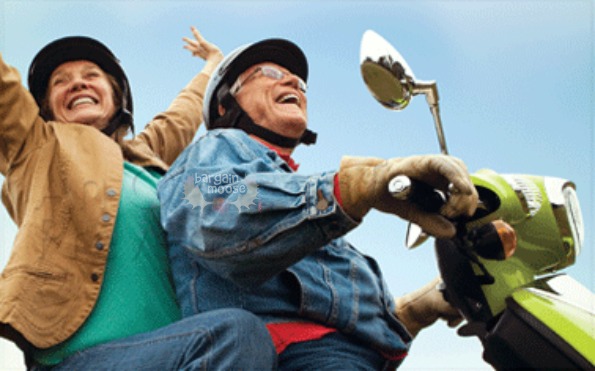 Bargainmoose has yet another exclusive coupon code for you, in fact, we've got a couple, and they are good ones! Get a free bottle of Zwell menomendz, including free shipping when you buy two when you use this coupon code. Or, get a free bottle of Zwell multiZ with free shipping when you buy two, using the coupon code.
Coupon Code: BMOOSEMENO
Discount: Free bottle of menomendz
Coupon Code: BMOOSEMULTI
Discount: Free bottle of multiZ
If you want to treat your symptoms holistically, Zwell has some great products on offer. Menopause is a time of suffering for many women over age 50. I've seen the women around me suffering from various menopausal ailments like hot flashes, insomnia, irritability and those are just the ones they tell me about. I'm actually frightened for what the future holds! During and after pregnancy, I had awful hot flashes and night sweats, which if the baby wasn't keeping me up, they definitely were. I'm sure menopause has quite a bit in store for me.
Zwell has a product that is approved by Health Canada called menomendz. It is said to alleviate the symptoms associated with menopause in as little as four weeks, without any adverse effects. HRT has quite a number of risks and many women are looking for an alternative. Buy two bottles of menomendz at $45 for a month's supply and get one free, saving you $45 on a three-month supply.
If you are looking for a multi-vitamin with only pure ingredients, multiZ contains more than 30 essential nutritional ingredients. At $37 for a one-month bottle, pay only $74 and get three month's worth, with coupon code.
Shipping is free for all orders $75 or higher, or $8.00 for all orders under $75.
Make sure to use these or other Zwell Canada coupons, which are found on our forum.