Well.ca: Up to 30% Off Sports & Nutrition Supplements & Extra 15% Off with Paypal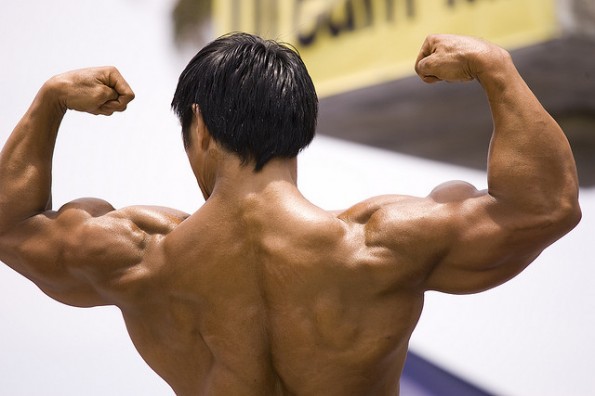 Do you want to lose weight? Gain weight? Maintain a healthy weight? Well.ca is offering up to 30% off weight management and related products. Receive an extra 15% off your order when you pay with Paypal and use coupon code PAYPAL15.
There are many categories to choose from so let us start with a well-known name: The Governator. Yes, good old Arnold Schwarzenegger has his own line of sports supplements. Try out Arnold Iron Cuts 3-in-1 Fat Metabolizing & Cutting Agent for a classic Arnold look. It is designed to cut fat and give you that manly chiseled look. Originally $52.99, the supplement is now on sale for $39.74. The entire line is on sale for 25% off. Pick up what you need before the deal ends. Arnold's entire line is designed for men, but there are other options for women as well.
FitMiss is designed for women as you can tell by the black and pink packaging. Why does everything designed for women need to be pink? Anyway, this brand is on sale for 25% off. For those who are looking to lose weight, try out the FitMiss Tone CLA Weight Loss Blend that was $37.99 and is now $28.49. There are 60 gel capsules in that bottle. While I am entirely against weight loss supplements, this FitMiss Burn 6 Stage Fat Burning System is intriguing to say the lease. It lists the ingredients associated with each stage. You take 2 - 4 capsules a day (there are 90 in a bottle), and must drink 16 cups of water a day!! That is an excessive intake of water, I must say. I assume the ingredients to help you 'shed water' are responsible. Originally $39.99, the bottle is on sale for $29.99.
In the market for nutrition supplements? Here is a brand that you might want to check out. Sisu currently has 30% off all their supplements. I am interested in this brand because they are one of the few that use vegetable-based gel capsules in some of their products. For example, the SISU Magnesium (100 capsules) is not only all natural and Canadian, it is also vegan so vegetarians and vegans alike can take the supplement. Originally $17.79, this health supplement is now just $12.45.
When you checkout with Paypal, you will receive an extra 15% off the prices above with coupon code. I tested this coupon, and it now works on all categories. Receive free shipping on orders of $25 or more.
Image credit: Lin Mei
(Expiry: 14th September 2014)