Well.ca: Thursday Plantation Products 40% Off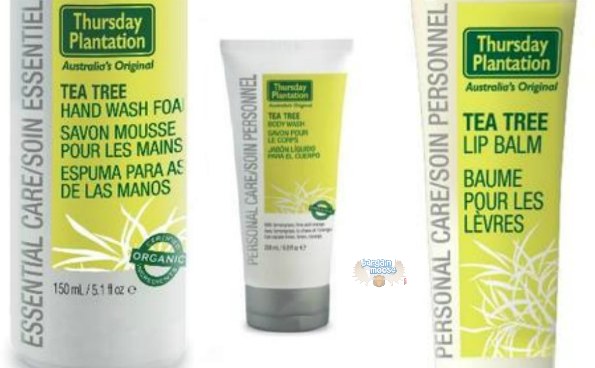 Well.ca has several Thursday Plantation products on sale. Thursday Plantation is certified organic and all natural. This is an excellent alternative for anyone who has very sensitive skin (like me) or who is pregnant and want's to watch what chemicals their body absorbs. Usually all natural certified organic products cost a very pretty (penny) but with 40% off a select of Thursday Plantation - enjoy great prices too!
Enjoy these 40% off Thursday Plantation sale products:
Why are Thursday Plantation products so special?
- Contains 70% Certified Organic Ingredients - Certified by the Organic Food Chain
- Contains 100% pure Tea Tree Oil
- Contains 100% naturally derived ingredients
- Contains moisturizing macadamia oil and toning witch hazel extract
- Free from polysorbates, petrochemicals, propylene glycol, lauryl sulphates, synthetic fragrances, synthetic colours, synthetic preservatives, synthetic parabens and animal derived ingredients
I am certainly going to try out this product line. Let me know if you do too.