Well.ca: 30% Off Swiss Natural Supplements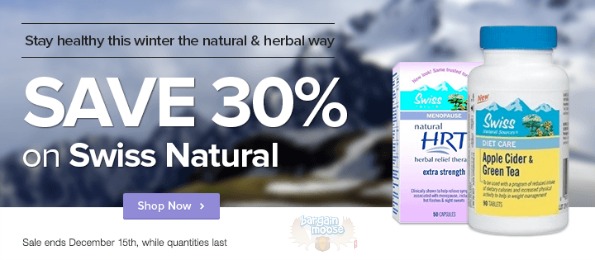 Get 30% off Swiss Natural supplements at Well.ca this week.
I totally just finished my finals yesterday and handed in my last paper (4,030 words) on Monday. The last few weeks have been totally exhausting. One of the ways I recover from end of semester is with supplements. It is just rewarding my body for holding on and helping it feel better. I am horrible at taking supplements but sometimes my body really needs them.
One supplement I really should be taking are these Vitamin D3 tablets that were $6.49 and are now $4.54. I am terribly vitamin D deficient as I never see the sun (student and writer...). This is a value pack which gives 200 tablets for less than $5. That is pretty great value for the price and I highly suggest it.
Shipping is free when you spend over $25. Be sure to visit the forum for Well.ca coupon codes you might be able to use with it as well.
(Expiry: 15th December 2013)