Well.ca: 25% Off Waist Away Weight Loss Supplements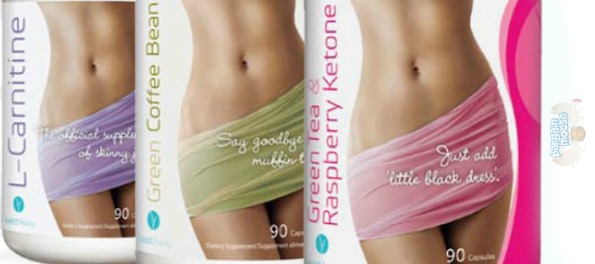 I know the number one resolution this year is probably going to be: I want to lose weight! I know mine is. One of this week's deals at Well.ca is 25% off Waist Away Weight Loss supplements.
I have not heard of this brand before but the name is pretty clever I think. I have no idea if these things work even because I have never tried them. Some reviewers of the products say they increase energy and help you feel full faster while others don't think they work. There are various forms of the supplement and maybe you just need to find the one that works for you.
Here are a few of the varieties to choose from:
Each bottle contains 90 capsules. You generally take these products about an hour before you eat so they speed up your metabolism and block fat from being absorbed when you eat your next meal. I know that green tea is supposed to be really good for boosting metabolism (though I can't stand the taste of it) so pills that include green tea extract should help too I think.
Get free shipping at Well.ca on orders of $25 or more. Be sure to visit the forum for Well.ca coupon codes you might be able to use with it as well.
(Expiry: 12th January 2014)