Well.ca: 25% Off Method Products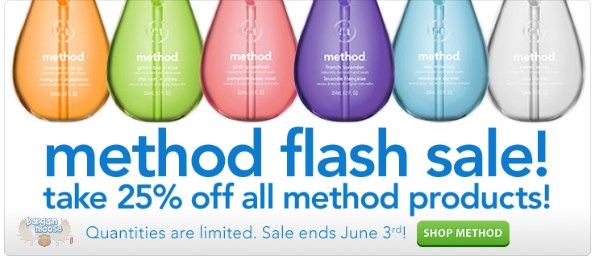 Method is a cleaner 'method' of cleaning and personal care. Right now they are 25% off!
Method products have somewhat of a following because they are formulated with naturally derived, biodegradable ingredients. I know some of our girls just love Method products. I, personally, have not tried Method but am sorely tempted! I would like to check out their Method Fabric Softener - the 600 ml container is good for 50 loads and costs just $5.99 (reg. $7.99). I have been unable to use fabric softener for years because I break out in a rash. It would be so nice to use it again.
Expiry: 3rd, June 2012