Well.ca: 25% Off All Food Brands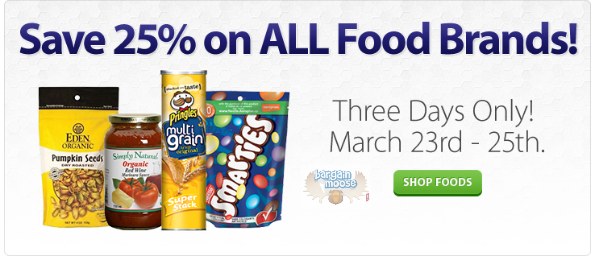 Well.ca is having a three day sale on all food brands. Get 25% off things like chocolate, Tassimo cups, tea and other good things.
Almost all the K-Cups and T-Disks are sold out: very popular sale evidently! However, I found some Tassimo Cadbury Hot Chocolate Case Pack - CASE of 5 x 8 T Discs for $36.74 | Reg. $48.99.
Also get the very popular Cadbury Mini Eggs in the nice 188 g size for only $2.99. My local store charges like $4 for that size. I am slightly addicted to the little things, so yummy!
Deals expire 25th, March 2012