Well.ca: 20% Off Clif Bars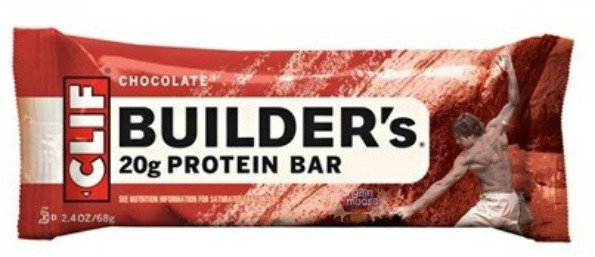 Get 20% off Clif bars at Well.ca this week.
I had my first Clif bar last week. The hotel I stayed in had a mini-fridge and you were actually allowed to eat what was in it without being charged! One of the items was a Clif bar, along with juices and water. I had never bought a Clif bar before as they seemed overpriced to me and I'm not really into bars as a meal. Well, I proved myself wrong. With 7 long hours between lunch and the dinner I was going to, I was getting hungry, so the free Clif bar was an obvious choice. I tell you - it filled me up! Not just that it filled me up, it was delicious. I felt like I was eating a brownie, but it was actually really healthy. I'm about to partake in a clean eating diet plan, straight out of the Clean Eating magazine and one of the recommended snacks is Clif bars. I want to follow the plan to a tee, so I am going to get me some Clif bars, and now is the perfect time, since they are on sale at Well.ca!
Now, as I was writing this post, some of the items sold out! I don't know if they just weren't updated before, but boo on that! They still have some great flavours on sale though like:
chocolate chip - I looked at the list of ingredients and my wheat-free son can actually take these to school as there is no wheat and no nuts. I find it very hard to find both without a ton of added sugar!
All of these come in boxes of 12 and were $22.99, now $18.39. They also have protein bars, which have a whopping 20 grams of protein! These are on sale from $27.96, now $22.39.
Another thing you should know is that these have all-natural ingredients and they give 1% of their sales to environmental causes. Eat good, feel good, I always say.
Shipping is free when you spend $25, so get yourself two cases and stock up.
(Expiry: 9th March 2014)