Way Spa Discounts: Mothers Day Gift Certificate?
Thoughts for a Mothers Day present! How about a gift certificate for $50, so your mom can get a lovely massage or facial, at a local health spa?
You can get a $50 gift voucher for only $39.99 from WaySpa.com, as long as you use the special link below. Saves you a tenner!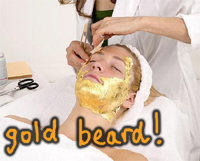 When you go through that link, you should be able to see the discounted price in your cart. The gift certificate is redeemable at thousands of spas all over the world. Before you buy, you can check the store list to make sure these is an eligible spa near your location.
If your mom is internet savvy, you could even email her the gift certificate – that way you can guarantee that she'll get it for Mother's Day on Sunday.