Walmart Canada: Big Boss Juicer Only $39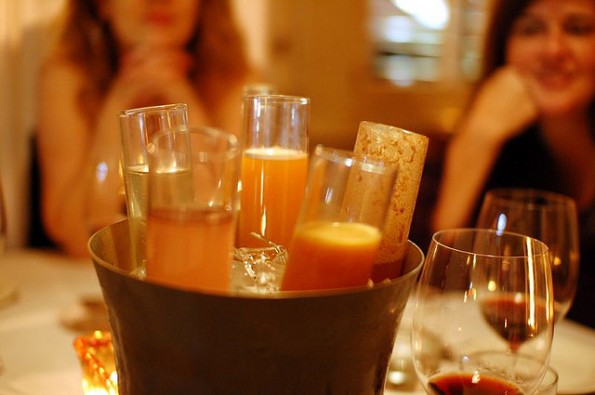 Juicing is an incredible way to get healthy. I juice regularly and it is a great way to get your greens, oranges and reds into you. Get the Big Boss juicer at Walmart right now for only $39, was $59.98, a savings of $20.
This is a really great price for a juicer, especially if you have never juiced before and don't want to invest a lot of money into it. It has a 700-watt motor and is two speeds depending on what you are juicing. Easy to clean and you can put the parts in the dishwasher, this stainless steel model also looks nice right on your counter. You can put whole fruit right into it while it juices on one side and collects the pulp on the other.
If you have never juiced before, don't be surprised at how little juice really comes out. But, if you think about it, this is pure juice with no sugars, dyes, preservatives and it is as fresh as you can get, which means it is all nutrients. Commercial juice is so bad for you and I've read that juices like Tropicana (which I used to drink a ton of) sit in huge containers for up to a year before I buy them at the store! Sounds disgusting to me. The pulp that comes out the back is also great for adding to muffins or soups because there is a lot of fibre in that pulp and you don't want to waste its goodness.
Read the reviews, two of which are good, one of which is not, or do your own research on other websites. I paid over $100 for my juicer so you have to consider this one is less than $40 and not going to work like a more expensive model.
Walmart ships for free, with no minimum, so expect this baby at your door in no time, with no extra charges!
Photo Credit: Ulterior Epicure
(Expiry: Unknown)