W3LL People: 20% Off Coupon Code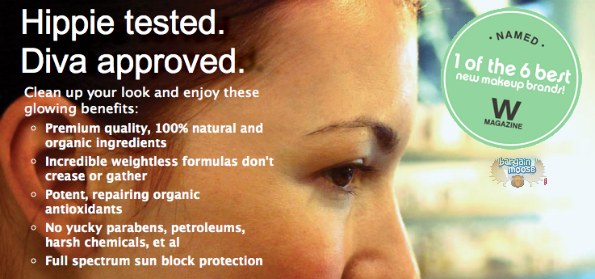 W3ll People is a fabulous US store dedicated to clean, natural cosmetics. They have a 20% off coupon code right now which really makes it worth trying out their products if you have any skin issues like outbreaks, sensitivity, etc!
If your cart totals $75 pre-coupon you will receive free shipping to Canada. Very worth while because shipping to Canada is a fixed rate of $15.
Discount: 20% off
Coupon Code: NMDL
Expiry: 18th, December 2011
I just switched over to this company after having substantial issues with my skin whenever I constantly wear makeup. I have only been on it a couple weeks, but I have to say the texture and scent are quite nice, coverage is good too. The staff are quite helpful. My skin is still recovering from the stress of finals but after we will see how well it does with this cleaner makeup.
I do have to say, the Universalist stick (in whatever shade you want) is fabulous. Highlight your cheeks, put it on your eyelids, your lips.. wherever... it truly is universal!