Tylenol: $4 Off Printable Coupon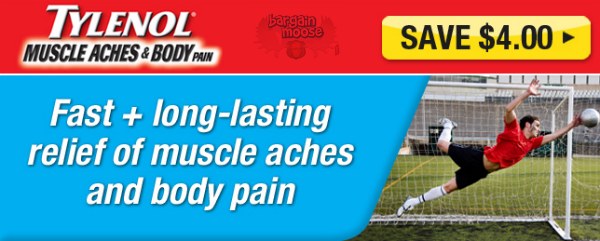 Living Well.ca has a great high value printable coupon for Tylenol. Get $4 off a bottle of Muscle Aches and Body Pains Tylenol.
This coupon is good till the 31st, of December, 2011 so plenty of time to wait for a good sale and use it. :-) A good place to look to get Tylenol cheap would be Walmart.